Growing popularity? Check. Rapid technological developments? Check. Copy-worthy plots? Check. Blockbuster sagas? Check. The South I Click to look into! >> Read More... ndian film industry is gradually transforming into a giant at par with Bollywood, not to mention other regional contemporaries. With movies making big and scoring huge at the box office, it is the talent behind the scenes that is also making huge monetary gains. The directors. Masterminds of the entire show, their effort and novelty deserve much more than just end credits.
So here goes a list of top 10 South Indian directors who have been earning tons and how!
1. ' S Shankar S Shankar is one among the populous directors who >> Read More... '
...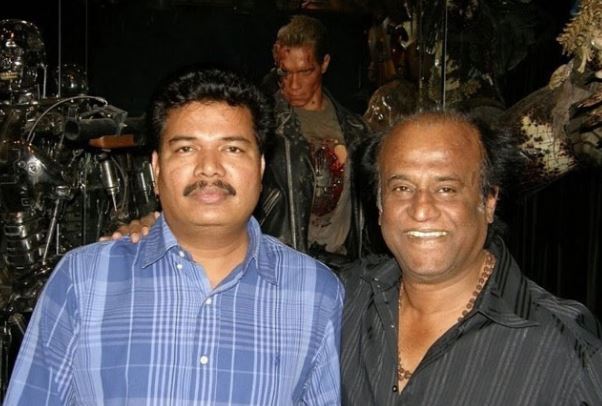 Having begun his career as an assistant to Director S. A. Chandrasekhar, Shankar made his directorial debut with Gentleman. With several blockbusters like ' Sivaji Click to look into! >> Read More... ', ' Enthiran Click to look into! >> Read More... ' and 'I' to his credit, Shankar is one director you can call the hit machine! Tending to be repetitive with his actors, he creates the magic of movies with a message, of vigilante genre mostly. He has been awarded for his contributions by CNN-IBN and is certainly one of the highest paid directors in the country today. Pocket speak? Fifteen staggering crores!
2. ' A R Murugadoss A.R. Murugadoss is such a familiar name all over I >> Read More... '
...
Best known for the success of the Aamir Khan Aamir Khan or Mohammed Aamir Hussain Khan is Bolly >> Read More... starrer ' Ghajini Click to look into! >> Read More... ', story of a businessman-turned-lover-turned-psychopath, which was a remake of the Tamil original also directed by him, Murugadoss is known to cast new actors for every different film. He has remade his own movies in different languages. His films are always a talking point for making it to the 100-crore club each single time. He is also well-known for huge successes ' Kaththi Click to look into! >> Read More... ' and ' Thuppakki Click to look into! >> Read More... '. Pocket speak? Twelve dazzling crores!
...
3. S. S. Rajamouli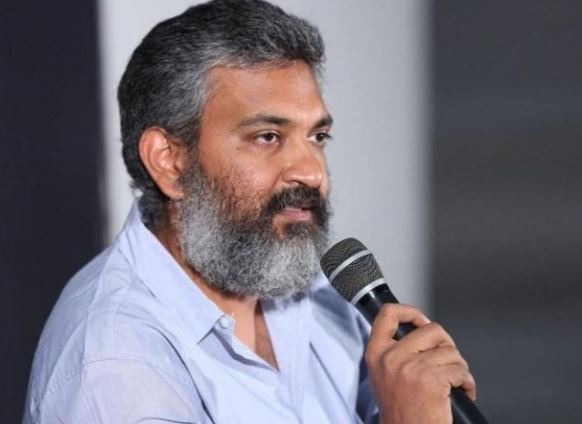 Already the talk of the town for the commercial aspect of his movies, S. S. Rajamouli shall always be remembered for nailing it with the blockbuster 'Baahubali', which earned 600+ crores gross worldwide. Starring ' Prabhas Prabhas is one of the favorite heroes of the Andhr >> Read More... ' in the backdrop of ancient India, it was made to break all records, and even surpassed contemporarily released Bollywood films in popularity and profits, taking Rajamouli to the top of the list in 2015. He is also known well for big hits like ' Magadheera Click to look into! >> Read More... ', hugely popular in the South. Pocket speak? Well, " Baahubali 2 Click to look into! >> Read More... " will tell you straight!
...
4. Mani Ratnam Mani Ratnam is an Indian filmmaker deeply rooted t >> Read More...
...
With evergreen hits like '', "Dil Se" (Bollywood), and 'Nayagan' to his name, Mani Ratnam is known for making movies of all genres, often relying on mythological bases. The man who revolutionized Tamil cinema is one of the most highly esteemed men in this profession. His films are a combination of soul and style. Talk of the beautiful backdrops of his songs or the freshness of his story-telling, Mani Ratnam is one big name for sure, and earns big too! Pocket speak? Five smashing crores!
5. ' K S Ravikumar Director KS Ravikumar(KSR), started his career in >> Read More... '
...
Director of megahits like ' Lingaa Click to look into! >> Read More... ' and ' Kochadaiiyaan Click to look into! >> Read More... ' starring ' Rajinikanth 'Rajinikanth' is the name that is known in >> Read More... ' and ' Dasavataram Click to look into! >> Read More... ' starring Kamal Haasan Kamal Haasan is the most versatile actor that Indi >> Read More... , K S Ravikumar is a safe option for earning big bucks at the box office. A favorite for Rajini and Kamal Haasan movies, Ravikumar is one secure bet to play! Lingaa had registered record breaking openings, while Dasavataram had made it huge with its popularity and Haasan's remarkable performance in ten different roles within a single film. Pocket speak? Five crores and counting!
...
6. ' K V Anand K. V. Anand is a director in South Indian Film Ind >> Read More... '
It was under his direction that the South Indian film industry got superhits like ' Ayan Bio coming soon... >> Read More... ', 'Ko', and 'Maattraan'. His films are generally of thriller and action genres, and he prefers shooting in exotic locales. Having worked as a cinematographer in his early career in Bollywood, Anand has been widely appreciated and awarded for his movies. Pocket speak? Well, five crores it is!
7. Koratala Siva Koratala Siva is a screenwriter and film director >> Read More...
Director of decidedly unbeaten movies like Janatha Garage Click to look into! >> Read More... , which released earlier this year, and ' Srimanthudu Click to look into! >> Read More... ' starring Mahesh Babu Born on 9 August 1975 in Chennai, Mahesh Ghattaman >> Read More... , Siva is an incredibly talented director. Films that gain mammoth popularity with the audiences are the key behind his soaring fame and bank balance! Pocket speak? Four towering crores!
8. ' Hari Hari is a Tamil director and was born in Katchana >> Read More... '
A director known for his top-gun action movies, Hari tends to work with the top actors of the industry. His films ' Saamy Saamy is a Tamil actor who has featured in movies >> Read More... ', ' Aaru Click to look into! >> Read More... ' and "Singham 2" have proved blockbusters at the box office. Centering his entertainers within a single city or town is his unique style. Pocket speak? Four deserving crores!
9. ' K Raghavendra Rao K. Raghavendra Rao is a producer, screenwriter, c >> Read More... '
A legend of the Telugu film industry, Rao is well-known for his family-oriented movies. His flourishing career spans four decades, having directed and produced more than a hundred films in different languages. Lovingly called the Icon of the Telugu cinema, Rao stands out among all the rest.
10. Kamal Haasan
Concluding this list would be none other than legendary actor Kamal Haasan, who has also proved successful in his directorial ventures with ' Vishwaroopam Click to look into! >> Read More... ' and "Vishwapooram 2". Though initially shrouded with controversies and delays, the film did truly well worldwide, thanks to the innovative plot and Kamal Haasan's evergreen talent in both acting and direction.Pocket speak? As astounding as he is!