Indian playback singer, actor, producer, and composer Vijay Antony Vijay Antony is an actor, composer and even playba >> Read More... . He started as a sound engineer before transitioning to music director. As a music director, he has done around 40 movies. Here is the list of Top 10 Movies That Have Vijay Antony's Music Composition.
1.   Vettaikaaran:
The action movie Vettaikaaran, released in 2009 and directed by B. Babusivan, is in the Tamil language and was made by AVM Productions. In addition to Srihari, Salim Ghouse Salim Ghouse is an Indian film, television and the >> Read More... , Sayaji Shinde He is one of the most famous Tollywood and Bollywo >> Read More... , and Ravi Shankar Bio coming soon... >> Read More... play supporting parts, and the movie stars Vijay and Anushka. Almost all the songs are hit, especially the "Naan Adicha" song is still ruling in the fan's heart.
...
2.   Naan Avanillai:
The romantic thriller movie Naan Avanillai, which is subtitled "I'm Not Him," was produced and directed by Selva in 2007. Vijay Antony penned the songs. The song "Radha Kadhal" is a remake of the original film's song "Radha Kadhal Varadha." It was a 2007 Filmfare Award nominee.
3.   Kadhalil Vizhunthen:
Tamil-language romantic action thriller Kadhalil Vizhunthen, directed by P. V. Prasath, stars Nakul and Sunaina. It was published in 2008. Vijay Antony composed the soundtrack for the movie. The song "Nakka Mukka" received a resounding reaction from the young and quickly became well-known. Vijay Antony became well-known among Tamil listeners due to the soundtrack, which received positive reviews from critics.
...
In 2009, G. N. R. Kumaravelan released the drama film Ninaithale Inikkum in India's Tamil language. It is a remake of the Classmates movie from Malayalam in 2006. Prithviraj plays the part that he did in the first movie. Azhagaai Pookkuthey and Pia Pia, two of the seven songs on the soundtrack composed by Vijay Antony, became significant hits of the year.
...
5.   Naan:
A 2012 Indian Tamil-language criminal thriller Naan was written and directed by Jeeva Shankar Jeeva Shankar is a versatile cinematographer cum d >> Read More... . A psychotic killer is portrayed by composer Vijay Antony, who also served as the movie's producer and music director. In June 2012, Vijay Antony released the single "Makkayala Makkayala." Vijay Antony composed the music for every song on the CD.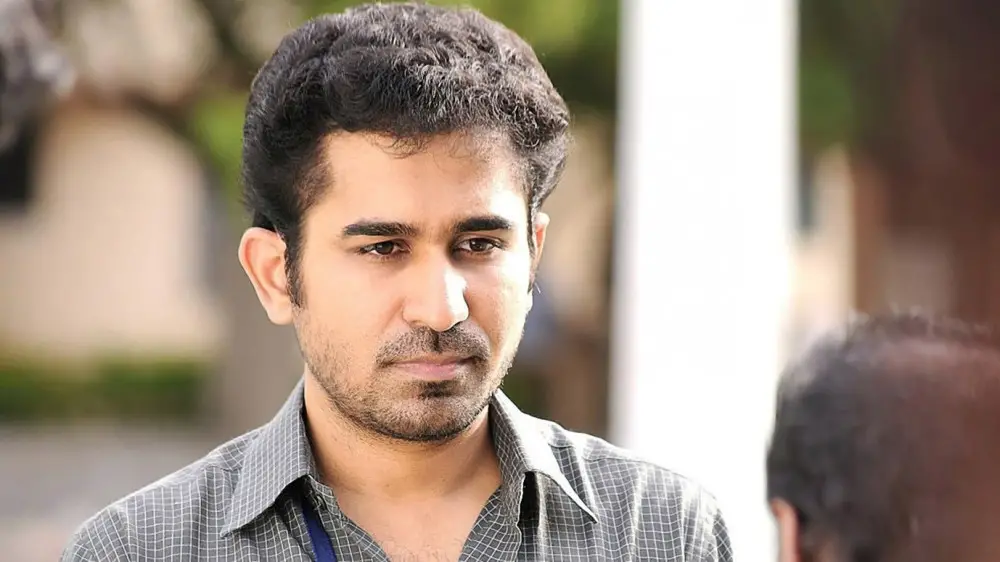 ...
6.   TN-07 AL 4777:
A. Lakshmikanthan is the director of the Tamil-language thriller film TN-07 AL 4777. Pasupathy, Ajmal Ameer Ajmal Ameer is a well known Malayalam and Tamil ac >> Read More... , Simran, and Meenakshi are the movie's stars. Vijay Antony composed the music for the 2009 smash single Aathichudi.
...
7.   Velayudham:
Indian Tamil-language superhero movie Velayudham from 2011 was written and directed by Mohan Raja Mohan Raja is an Indian movie director. He has fun >> Read More... . Hansika, Santhanam, Saranya Mohan Saranya Mohan is an Indian actress who has acted i >> Read More... , Soori, Abhimanyu Singh Abhimanyu Singh is a popular Indian film and telev >> Read More... , and Vineet Kumar Vineet Kumar was born in 1957 in the capital of Bi >> Read More... also play significant parts. Vijay plays the title character with Genelia. "Molachu Moonu" and "Rathathin Rathame" are famous songs of that time.
...
8.   Uthamaputhiran:
In 2010, Mithran Jawahar's romantic comedy Uthamaputhiran was released in India in the Tamil language. It stars Dhanush and Genelia and is a remake of the 2008 Telugu film Ready. Vijay Antony's music in this film is extraordinary, especially "Ussumu Laresay".
...
9.   Pichaikkaaran:
Sasi is the author and director of the 2016 Indian Tamil action drama film Pichaikkaaran. Vijay Antony's background score and soundtrack record for the movie was created in his second collaboration with Sasi following Dishyum. Seven tracks make up the soundtrack CD.
10. Vedi:
Prabhu Deva's 2011 action movie Vedi was made in Tamil and released in India. Vishal, Sameera Reddy Sameera Reddy was born on December 14, 1980, in Ch >> Read More... , and Poonam Kaur Poonam Kaur is a Hyderabad based actress and model >> Read More... are the film's prominent actors. Vijay Antony's music for Vedi was released on September 5, 2011, and it received favourable reviews. Vocalist Mamta Sharma is known for the song "Munni Badnaam Hui," "Bombay Ponnu" has been her sole Tamil single to date.