Kollywood industry is the biggest industry in India after Bollywood. Kollywood industry has given many opportunities to the new, talented, and beautiful actresses. Most of the Tamil heroines have also been part of the Telugu industry. Tamil industry is a huge market in India. The South Indian Industry consists of Kollywood, Sandalwood, and Mollywood. Here is the list of the top actresses in the Kollywood Indian Cinema.
1. Samantha Ruth Prabhu Born on April 28 1987 Samantha is a model and actr >> Read More...
...
Samantha had a great year in 2016, she is the most renowned actress in the South Indian films. Before entering the film industry, she chose modeling as her career. Her movie There was super hit in 2016 and collected around 150 Crore.
2. Nayanthara Sahgal
...
In 2016, Nayanthara had worked in 6 films. In Tamil, Iru Morgan and Idhu Namma Alu, these two films got a good response from the box office collection. Like other actors and actresses, she doesn't like giving any interviews and neither like to go to any conference meetings. She doesn't involve herself in media as she does not have much interest in publicity like other stars.
3.
...
Sri Divya had many movies in 2016 such as Banglore Natal, Marudhu, Pencil, Remo, Kashmore, and Malvem Kittu. Her acting was so professional that she got a positive response in all of these movies. Marudhu and Banglore Natal became a big hit for Sri Divya.
4. Keerthy Suresh Keerthy is the daughter of yesteryear actress Mena >> Read More...
...
Keerthy Suresh works in Telugu, Tamil, and Malayalam films. In 2016, Keerthy worked in cinemas like Remo, Rajini Murugan Click to look into! >> Read More... , and Tho dark. She started her career in cinema as a child actress. After the completion of Fashion Designing degree, she again stepped a career in movies.
...
5. Tamannah Bhatia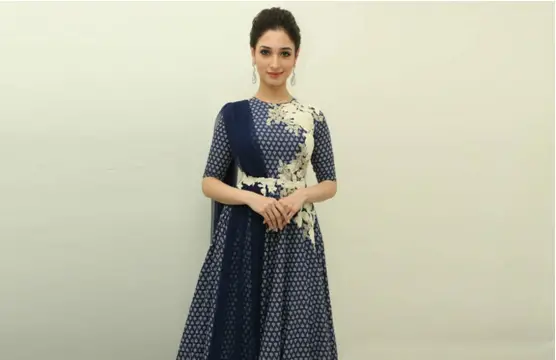 ...
Tamannah Bhatia is a famous actress in the Hindi cinema who also entertains in Tamil, and Telugu industry. In 2016, she worked with films such as Devi and Dharma Durai Click to look into! >> Read More... ; these became a big hit for Tamannah. She is known as the hottest actress in South Indian films industry.
6. Hanshika Motwani
...
In 2016, Hanishka got an opportunity to work on four silver screen movies which are Pokkiri Raja Click to look into! >> Read More... , Manithan, Aranmanai 2, and Uyire Uyire Click to look into! >> Read More... ; from these movies, only two films were successful which is Manithan and Aranmanai 2 and got many views.
7. Ritika Singh Ritika Singh is an actress born on the 16th of Dec >> Read More...
Ritika Singh began her career in 2016 with the movie Irudhi Sutter and Aandavan Kattalai Click to look into! >> Read More... , she acted her character beautifully in both the films and boomed the box office with good reviews.
8. Madonna Sebastian
Madonna Sebastian is a Kerala youth. She worked with Tamil and Malayalam industry. She performed a romantic comedy play in 2016, Kadhalum Kadandhu Pogum. It was a great achievement with an amazing response.
9. Anandhi
Anandhi is an Indian actress who played roles in Tamil and Telugu films. She acted in cinematics in the Hollywood film industry, Kadavul Iruka Kumar, and Enakku Innoru Per Irukku in the year 2016.
10. Lakshmi Menon Films came to Lakshmi Menon at an age when she had >> Read More...
Lakshmi Menon is a South Indian actress who acts in Tamil and Malayalam films. In 2016, Rekha and Mithan both the movies were performed by Lakshmi Menon. Rekha had a contradictory response in the box office, and Mithan got great reviews.