1. Kamal Haasan Kamal Haasan is the most versatile actor that Indi >> Read More...
Kamal Haasan, the Ulaga Nayagan has always dressed neatly and stylishly. He has a good dressing sense and that is revealed in his films. Even in his public appearance, the actor had been wearing attractive dresses. The actor surprised everyone with his maroon kurta on his birthday in 2017.
...
2. Ajith Kumar Ajith Kumar is a prominent Tamil film actor, model >> Read More...
Ajith Kumar, the Thala had been choosy, not only in his scripts but also in his costumes too. Ajith hadn't worn any stylish suits, but the clothing which he wears becomes trendy. Ajith has always preferred full sleeve shirts and cotton pants. While attending some traditional events and government functions, we could spot Ajith in the traditional dhoti and shirt.
...
3.
"Silambarasan" has been stylish right from his childhood. The Young Superstar wears varieties of dresses including from simple T-Shirts to stylish jackets. Simbu looks smart in the round neck T-Shirts.
...
4. Arya Click to look into! >> Read More...
"Arya," the talented star always appears in a simple costume in any public events; either it is a cinema event or a private event. Usually, he appears in cool shirts that attract the eyes of the viewers. Like Simbu, Arya looks neat and smart in the round neck T-Shirts.
...
5. Suriya  Sivakumar Sivakumar (born Palanichamy) is one of the most ve >> Read More...
...
Suriya Sivakumar Suriya Sivakumar is undoubtedly the biggest star i >> Read More... , the homely actor, looks attractive in almost all the costumes. Either it is a dhoti & Shirt or T-Shirt & denim, Suriya looks stunningly smart. We could spot the actor wearing tucked in half-sleeve shirt and cotton pant. However, the traditional dhoti and shirt suit Suriya well.
...
6. Chiyaan Vikram
Chiyaan Vikram Vikram is from the Tamil family. His father is Chr >> Read More... appears in all types of costumes in his movies. But, he appears in formal shirts and pants in his outing. Rarely, we could spot the actor wearing kurta or T-Shirts. While attending the wedding functions and traditional events, Vikram wears dhoti and shirt.
...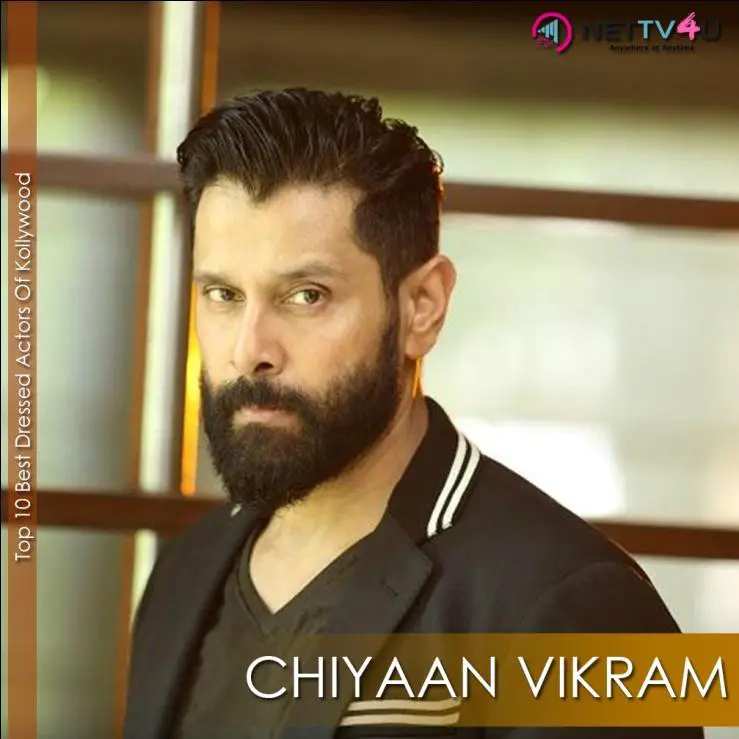 7. Vijay As they always say, "it runs in the blood", the sa >> Read More...
Thalapathy "Vijay" is always a simple man. His dress code had been simple yet neat. Either it is a cinema event or a wedding function, the actor appears in plain shirts. He uses both half sleeve and full sleeve shirts. Vijay looks smart with full sleeve T-shirts.
8. Dhanush This lanky superstar Dhanush is an actor from Tami >> Read More...
"Dhanush," the talented star in Kollywood appears in all costumes including full sleeve shirts, half sleeve shirts, traditional dresses, and blazers. Almost all the dresses, suit this star due to his lean physique.
9. Jiiva Born on 4th January 1982 Jiiva is one of the young >> Read More...
"Jiiva" is one among the well dressed Southern stars. He looks smart in the full sleeve shirts. However, half sleeved shirts and T-Shirts also suit him well. During the public appearance, Jiiva wears cool colored full sleeve shirts.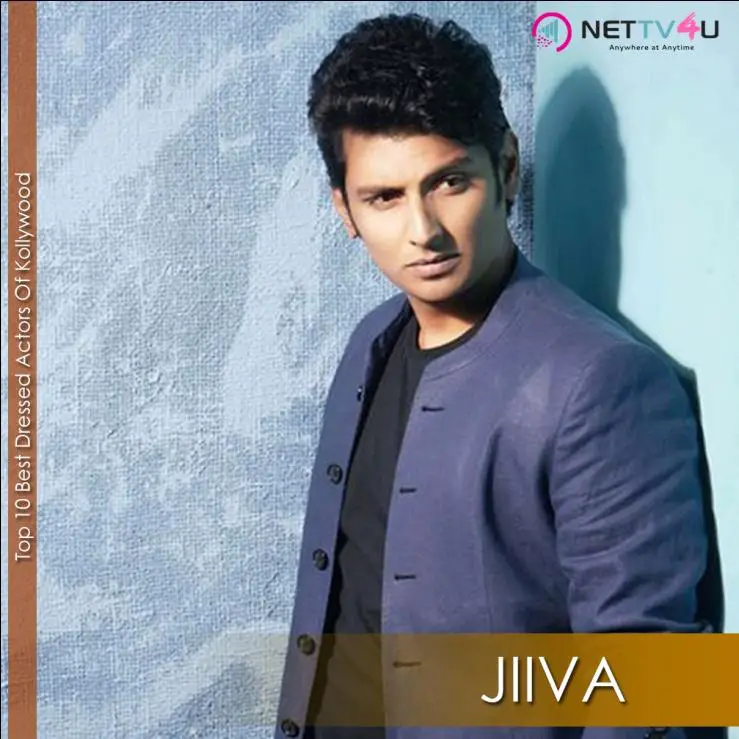 10. Karthik Sivakumar
Karthik Sivakumar Karthik Sivakumar, or popularly known as Karthi, i >> Read More... , the smart and stylish star usually appears in full sleeve shirts in the public events. His tuck in style impresses the viewers. Like his dad "Sivakumar," Karthi always follow a simple dress code.