1. Kadhalum Kadandhu Pogum
"KadhalumKadandhuPogum" A.K.A "KaKaPo", is film directed by Nalan Kumaraswamy and released in March 2016. The story is about how Yazhini (Madonna) gets sacked at her job, and enters a lower middle-class life. She befriends Kathir ( Vijay Sethupathi Vijaya Gurunatha Sethupathi was not born with silv >> Read More... ) who is a very careless guy and is a rowdy by profession, and he helps her get the job back with his influence, and they fall in love. The film is a comedy genre as Kathir is not only a rowdy, butis witty too and has a good comeback for everything which makes the plot funny.
...
2. Dhilluku Dhuddu Click to look into! >> Read More...
It's always a feast for the eyes when horror meets comedy. "DhillukuDhuddhu" is of this theme.Santhanam, and Shanayaare the lead actors, and this movie is directed by Rambala. It's a plot in the different period with a similar story. Kajal (Shanaya) and Kumar (Santhanam) were classmates, and they fall in love. There is a mansion haunted by the spirits of the king and queen who lived in it.Kumar tries to impress Kajal by going into this mansion and fighting the spirits. Her father tries to destroy their love by agreeing to their marriage by inviting the family to the mansion and with the help of his men tries to kill them.
...
3. Kadavul Irukan Kumaru Click to look into! >> Read More...
Rajesh M is the director of the film starring G.V. Prakash, Nikki Galrani and Anandhi as the lead actors. Every man's dream is his bachelor's party, and Kumar (G.V.Prakash) who is to be wed to Priya (Nikki Galrani), his high school lover, is not sure about his wedding, as the past keeps catching up with him. His past is with his ex; Nancy (Anandhi), who he loved very deeply. His friend plans a party for himat Pondicherry thinking he'll forget it all in the fun. But things go awry when a cop stops them and starts threatening them. The movie is about the twists that follow.
...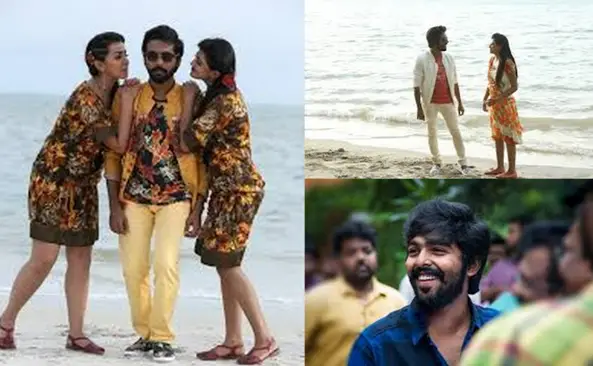 4. Velainu Vandhutta Vellaikaaran Click to look into! >> Read More...
"Vellainu Vandhuta Vellaikaran" is a movie featuring Nikki Galrani, as lead roles along with comedians like Soori and Robo Shankar Robo Shankar is an upcoming comedian artiste in th >> Read More... . S. Ezhil directed the film in 2016. Murugan (Vishnu) is the assistant of an MLA Jacket Janakiraman (Robo Shankar). Archana (Nikki Galrani) who is aspiring to be a cop brings her dad to meet the MLA to get into the department. Murugan falls in love with her, and things get complicated when the MLA goes into a coma. He tries to impress Archana by using the MLA.
...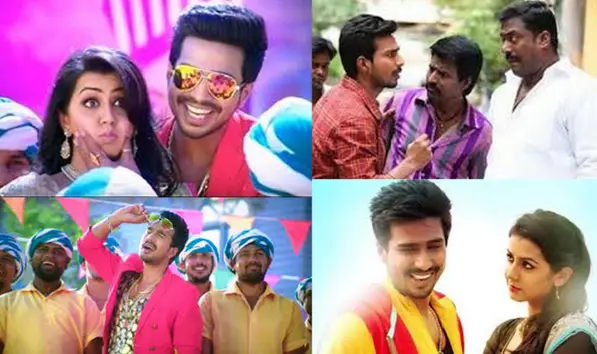 5. Rajinimurugan Click to look into! >> Read More...
...
"Rajinimurugan" had a blockbuster hit for its title itself and added on to the plot. Shivakarthikeyan and Sri Priya acted in the movie as their lead role. Ponram is the director of the film. Rajinimurugan (Shivakarthikeyan), whose only aim is to marry the girl he loves since a very young age;Karthika (Sri Priya). The fathers of both youngsters have become rivals due to family rifts. Rajinimurugan tries impressing her with the help of his friend Thothadri (Soori) and simultaneously tries getting the families together.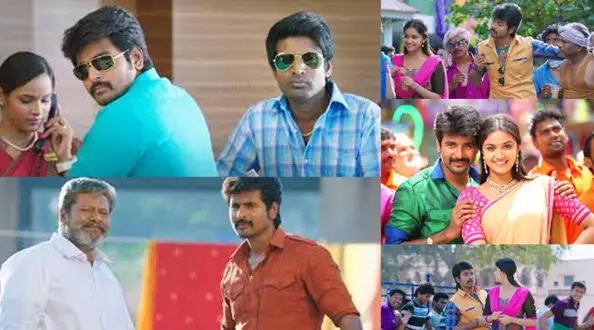 ...
6. Narathan Click to look into! >> Read More...
"Narathan" is a fun-filled comedy film which works on the premonition factor. Premji (Narathan) is a director who approaches the father-in-law of Nakul (Vishnu), who is a producer. Narathan presents his story, which is about a man who meets a girl on the train and starts running when he is chased by a group of people. The producer's nephew; Vishnu, who is to wed his daughter, becomes the protagonist in the story of the director. The story occurs side by side in real life.With every scene,Narathan tells the producer he keeps getting calls from his men that his nephew is running with a girl named Maya. The entire story is about how the director's story becomes a reality in the life of the producer. Naga Venkatesh An Indian movie executive, Naga Venkatesh made his >> Read More... released the film.
...
7. Idhu Namma Aalu Click to look into! >> Read More...
 A Simbu and Nayanthara movie is something that nobody would miss watching after so many years. The ex-couple acted together after a decade. "Vallavan" was their last film together. "IdhuNammaAalu" is arom-com directed by Pandiraj starring Simbu, Nayanthara, and Andrea. Shiva (Simbu) is fixed to get married to Myla (Nayathara),by their parents. They exchange numbers and fall in love after endless conversations. Myla gets shocked after learning about Priya (Andrea), who is Shiva's ex. Myla gets upset with Shiva. The rest of the film is how Shiva wins her back.
8. EnnakuInnoru Per Irruku
It's a Chennai based Tamil mafia comedy film. The feeling of being the gangster is a unique feeling, and G.V. Prakash made his debut with this film as the lead actor with Anandhi as the lead actress. Sam Anton Sam Anton is a Tamil director who is currently mak >> Read More... directed the film. The plot is about how G.V. Prakash whose character is in love with Anandhi, fears blood and violence and is accepted as the mafia of Royapuram. The movie is about how he manages to conquer his fear and marries Anandhi. Karunas, Yogi Babu Yogi Babu is one of the famous actors in Indian fi >> Read More... and T. Rajendran, the comedy trio,give the film a lot of hilarity.
9. Jil Jung Juk Click to look into! >> Read More...
The trio Jil (Siddharth), Jung (Sananth) andJuk (Avinash), are three smugglers who are assigned to transport a car painted with cocaine, by a drug dealer. They unfortunately get drunk and end up mistaking the vehicle for another similar looking one. Deejay Vaidy directed the film.
10. Bangalore Naatkal Click to look into! >> Read More...
"Bangalore Naatkal" is a Malayalam dubbed film about the different lives of three cousins; Arjun, Divya and Kannan, whose dreams since they were children were to get settled in Bangalore and enjoy their lives. The cousins get separated and lead their own lives and it turns out that they all end up in Bangalore with troublesome and challenging problems. Bhasker directed the film starring Rana Daggubati Rana Daggubati is a famous Indian actor. He was bo >> Read More... , Sri Priya, Parvathy, Bobby Simha The transformation of Bobby Jayasimha of remote K >> Read More... and Arya.