When it comes to the subject of remarkable films featuring Keerthy Suresh Keerthy is the daughter of yesteryear actress Mena >> Read More... , this sensational performer hailing from Chennai has captivated a considerable audience. Renowned for her exceptional portrayals in acclaimed productions such as Mahanati, Miss India Miss India was a TV serial that was aired on Doord >> Read More... , Penguin, and numerous others, Suresh has undeniably earned substantial acclaim. Despite a relatively short tenure in the film industry, spanning just slightly over seven years, she stands out as one of the few actors deserving of close observation in the imminent future. Consequently, in honour of her comparatively fleeting yet illustrious career, presented herein are several must-see films starring Keerthy Suresh that ought not to be overlooked.
1. Mahanati
Mahanati, an enthralling biographical saga, revolves around the life of the esteemed star Savitri. Crafted under the visionary direction of Nag Ashwin Nag Ashwin is a director/assistant director/ produ >> Read More... , this cinematic gem graced the screens in the year 2018. Keerthy Suresh, with her inspiring rendition, embarked on an extraordinary path that earned her the coveted National Award for Best Actress, dauntlessly embodying the indomitable spirit of the iconic veteran artist Savitri.
2. Miss India
Miss India, directed by Narendra Nath Narendra Nath is one of the most iconic actors of >> Read More... , touched the silver screen in the year 2020. The film's narrative dived into the life of a countryside girl with grand ambitions of blossoming into a triumphant tycoon. Keerthy Suresh took up the role, depicting a spirited individual who set out to establish her very own tea empire on foreign soil. Alongside an arduous battle against a male-dominated field, she valiantly staked her claim for recognition.
3. Penguin
Penguin is an engaging psychological suspense movie featuring the talented Keerthy Suresh in the protagonist's shoes. Helmed by the brilliant Eashvar Karthic, this riveting masterpiece graced the silver screen in the illustrious year 2020. With remarkable finesse, Keerthy Suresh expertly portrays the character of an expectant lady who sets off on an odyssey fueled by an agonising longing to reunite with her vanished child. Marking a significant milestone in her illustrious career, this compelling motion picture brought Keerthy Suresh's remarkable versatility to the forefront as she breathed life into the role of a devoted mother.
...
4. Saani Kaayidham
Arun Matheswaran Bio coming soon... >> Read More... helmed the thrilling crime flick Saani Kaayidham, which graced the screens in 2022. The remarkable performance of Keethy Suresh as Ponni, a woman fueled with an unquenchable desire for retribution following the merciless slaying of her beloved husband and daughter, captivated the audience. This riveting tale showcases Keerthy Suresh in an entirely distinct light, delving into the depths of her character's psyche.
...
5. Sarkaru Vaari Paata
In this thrilling motion picture, some exceptionally talented actors such as Mahesh Babu Born on 9 August 1975 in Chennai, Mahesh Ghattaman >> Read More... , Keerthy Suresh, and Nadhiya joined forces. Keerthy's performance as Kalaavathi in this movie has received a lot of praise from the audience, as she cunningly conspires with the financial advisor Mahi (played by Mahesh) to incur substantial debt.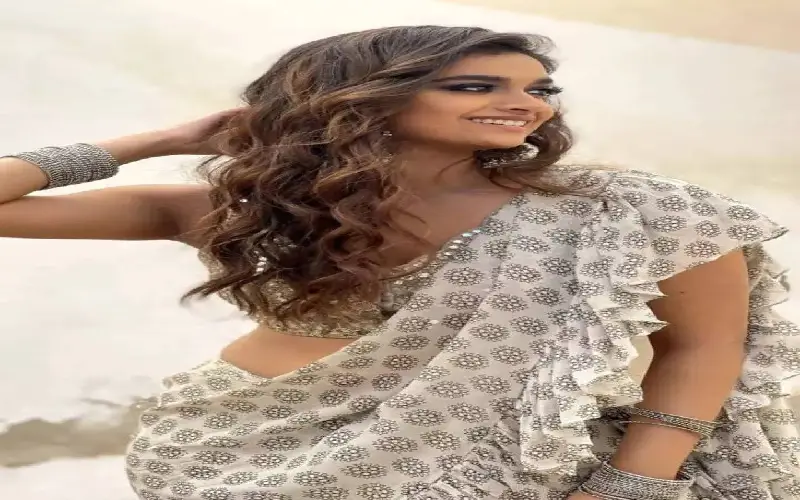 ...
6. Good Luck Sakhi
Keerthy plays the character of Sakhi in the protagonist's position. Her portrayal, which perpetuates the notion that she is ill-fated due to the accidental demise of her betrothed, undergoes rigorous training to emerge as a top-notch marksman in the national arena. Keerthy's admirers have expressed utmost admiration for her exceptional rendition. The cinematic masterpiece made its debut earlier this year.
...
7. Vaashi
Vishnu G. Raghav crafted and helmed the captivating legal saga Vaashi, showcased in the enchanting Malayalam dialect. Tovino Thomas Tovino Thomas is a well-known face in the Malayala >> Read More... and Keerthy Suresh take on pivotal characters in this mesmerising cinematic masterpiece. Keerthy Suresh, with her remarkable talent, impeccably portrays the persona of Advocate Madhavi Mohan within the captivating storyline. Marvellously, this flick graced the silver screen just a month ago, enthralling audiences far and wide with its sheer brilliance.
...
8. Remo
The movie Remo witnesses Keerthy take on the role of Dr Kavya effortlessly, and she shares the screen with Siva Karthikeyan, who has gained fame for his purely commercial movies. The plot of this Bakkiyaraj Kannan Bakkiyaraj Kannan is the director of the much-accl >> Read More... directorial revolves around SK, an aspiring actor who develops feelings for Kavya. However, Kavya is already committed to another person, and SK endeavours to disrupt their bond by enticing her to fall in love with him.
...
9. Sarkar
In an unremarkable event of Vijay's career, Keerthy Suresh takes on the character of Nila, the romantic partner of the main protagonist, a rather insignificant role, a common convention found in mainstream films with male leads. The plot revolves around Sundar Ramasamy, a prosperous CEO known as the 'Corporate Monster', who returns to Chennai to exercise his right to vote in the Tamil Nadu legislative assembly election, only to discover that someone has already cast his ballot. Disheartened by this criminal act, he makes up his mind to wage war against the corrupt politician Masilamani (Karuppaiah) and his political party.
The Tamil version of the blockbuster Hindi film, Special 26, Thaanaa Serndha Koottam starring Suriya in the leading role, has achieved considerable recognition in the initial months of 2018. Keerthy Suresh flawlessly portrays the character of Madhu and leaves an indelible impact even with limited screen time. It is a delightful cinematic experience from beginning to end, emerging as one of the stellar performances by Keerthy Suresh.