The South Indian movies have long been a favourite, but after a few Mollywood box office hits, a new audience discovered their songs, lyrics, and music. This sparked people's curiosity about the lyricists of Mollywood. Here is the list of Top 10 Lyricists in Mollywood.
Indian film lyricist B.K. Harinarayanan has worked in the Malayalam cinema business. B.K. has been in well-known films The Thriller and Oru Adaar Love Click to look into! >> Read More... . The previous movie directed by B.K. to enter theatres was Oru Adaar Love in 2019.
...
Anwar Ali, also known as Anvar Ali Anwar Ali (also known as Anvar Ali) is a multitale >> Read More... , is an Indian poet, lyricist, translator, and documentary filmmaker. He was born on July 1, 1966. Since 1984, he has contributed to poetry and literary research in Kerala.
Prabha Varma, a poet, lyricist, journalist, and television host was born on August 2, 1959. He has been awarded three times the Kerala state film award in the best lyricists category.
...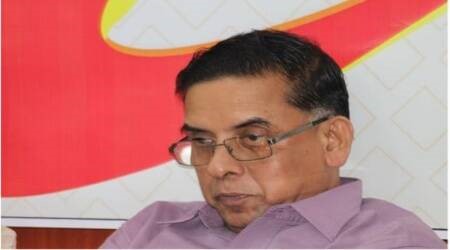 4. O. N. V. Kurup
O. N. V. Kurup, a Malayalam poet and lyricist from Kerala, India, earned the Jnanpith Award in 2007, the country's top literary honour. In 1998 and 2011, he was given the fourth and second highest civilian honours by the Indian government, respectively, Padma Shri and Padma Vibhushan.
...
5. Rafeeq Ahmed
Rafeeq Ahmed is a Malayalam poet, lyricist, and writer born on December 17, 1961. He is a five-time recipient of the Kerala State Film Award for Best Lyrics and the Kerala Sahitya Akademi Award for Poetry. Rafeeq Ahamed is known as the most popular and highly acclaimed lyricist in modern Malayalam cinema, having written more than 600 songs.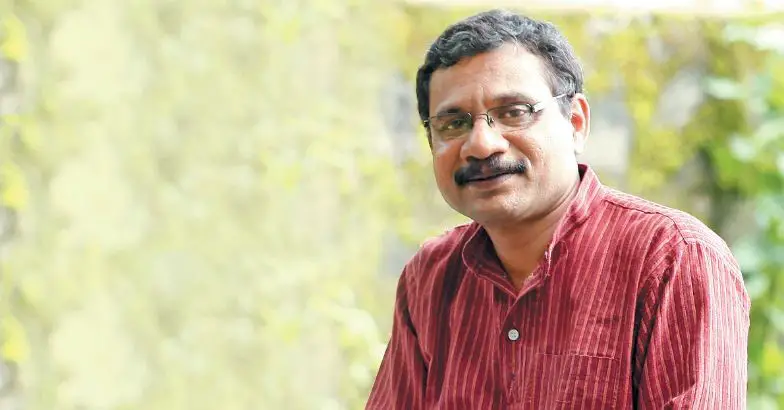 ...
Sreekumaran Thampi, an Indian lyricist, director, music director, producer, and screenwriter in Malayalam films, was born on March 16, 1940. He is a poet as well and has won the Vallathol Award. The J. C. Daniel Award, Kerala's highest honour for services to Malayalam film, was given to him in 2017.
...
7. O. S. Unnikrishnan 
O. S. Unnikrishnan had his first opportunity in Nandan Kavil's thriller Avan, which was released in 2010. He composed several songs, including Analakkannai, Thozha En Thozha, Vazhiyorathenno, Maayaathe Nilppu, Shadamgurapura, Agnijwaalayaay, and Poy Maranjo for the Nandan Kavil-directed film Avan in 2010 and Ithra Pakalinodu, Aaranu Maanathe, and Pularoli Paka.
...
Indian novelist, poet, lyricist, and music critic Madhu Vasudevan works in the languages of Malayalam, English, and Hindi. He received Best Lyricist awards at the 61st Filmfare Awards South Filmfare Awards South is the South Indian segment >> Read More... , 64th Filmfare Awards South, and 45th Kerala State Film Awards. His songs for the film Jalam made the 2016 Oscar Award's original song category shortlist.
...
Sujesh Hari is an Indian film lyricist who works predominately in the Malayalam cinema industry. He has been awarded single time the Kerala state film award for the best lyrics category.
Vinayak Sasikumar is an Indian lyricist who writes for Malayalam movies. He was born on June 13, 1994. In the Guinness Pakru-directed film Kutteem Kolum, he made his writing debut as a lyricist.