Acting is a performing art and needs a lot of practice and dedication to excel it. Everyone can't do acting well. It is God gifted to some people and is a boon of hard work for some people. Acting in a single role in itself is very difficult because you have to get completely into the character and feel the emotions from the heart for that particular character. But, there are people who assume multiple roles in a single movie. Most of the time, the roles will be contrasting. There are two main difficulties in assuming multiple roles; changing the characters in mind and the emotions they face and each sequence is to be shot multiple times. Sandalwood is not left behind in this talent too. There are many multiple role movies which have proved to be a big hit in the box-office. Here is the list for you.
1. 'Yejamana'
Yejamana is a Kannada film which was directed by both R.Sheshadri and
Radha Bharathi
in the year 2000. It stars Dr.Vishnuvardhan in the dual role. His roles are of a son and a father. This movie also stars Prema, Shashikumar, and many others. It is a story of the typical Indian joint family.
2. 'Chaarulatha'
Chaarulatha is a movie based on the lives of two conjoined twins with different characteristics. It contains a love triangle story where both the twins are in love with one boy. It was directed by . It won many awards. The dual role is played by Priyamani.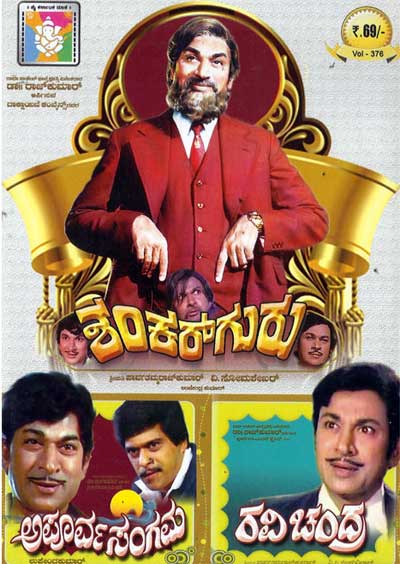 Shakar Guru is a movie directed by V.Somashekar in the year 1978. It stars Rajkumar in triple roles. It is a story of a smuggler team and how friendship turns to be dangerous thing. It was produced by Prvathamma Rajkumar.
4. Surya Vamsha
This film again stars Dr.Vishnuardhan in the dual role and guess what? Even in this film, he plays two roles of a father and a son. His acting is appreciated by all the audiences and critics. This movie was directed by S.Narayan in the year 2000.
5. 'Kalinga'
This film is about a murder of a cop which is played by Vishnuvardhan. His father finds Vishnuvardhan's lookalike and plans revenge. The dual role is played by Vishnuvardhan. It was directed by V.Somashekar in the year 1980.
6. Baalu Belagithu
Baalu Belagithu is a movie directed by Siddalingaiah, and it stars Dr.Rajkumar in the dual role. It was released in the year 1970 and was produced by K.S.Prasad, B.V.Srinivas, and A.S.Bhakthavathsalam.
7. Super Aliya
Super Aliya stars Kashinath in the dual role. It was directed by M.Rajendra Kumar Arya in the year 2004. Its crew includes Madhuri, Panchami, and Roopashree among others.
8. 'Diggajaru'
Diggajaru is a movie which was released in the year 2001 and was directed by D.Rajendra Babu. It stars Vishnuvardhan in the dual roles of Chikkayya and Muddayya. It also stars Ambareesh. It was a remake of a movie in Tamil.
This is a movie with a unique story at that time. It starred
Prakash Raj
in the dual role. For the first time, the story imagined a snake turning into a human whenever it wants and in whatever guise it wants. It was a 1997 movie. It also starred Vijayalakshmi opposite Prakash Raj.
10. Sri Ramachandra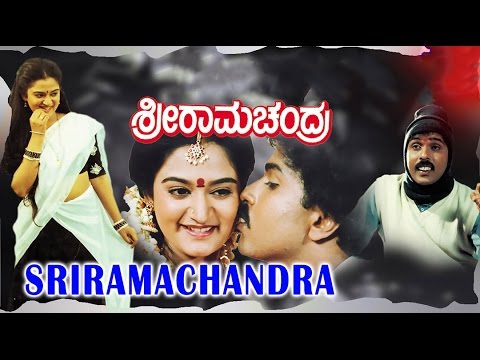 It is a 1992 Romantic Kannada Film which was directed by D.Rajendra Babu. It starred Ravichandran in the dual role for the first time. He assumes the role of twins who split at a very young age because of their parents' divorce. Their encounter happens only after one of the twins dies and is seen as a soul.