Birthdays are a time for gala and fun. We cherish our birthdays to a great extent and it is our special day. Now let's see the birthdays of our favorite Sandalwood celebrities which fall on December.
December 3
V
...
Given the title of Kaviratna V Nagendra Prasad , he has penned above 1000 songs for over 400 movies. This 100 coun t also includes devotional albums and TV series. He is not only a lyricist but also a music director. He has also tried his luck, acting, dialogue writing and directing. His lyrics for commercial flicks also had great social concern attached to them.
December 4
...
Daisy Bopanna Daisy Bopanna is a well-known actress in the South >> Read More...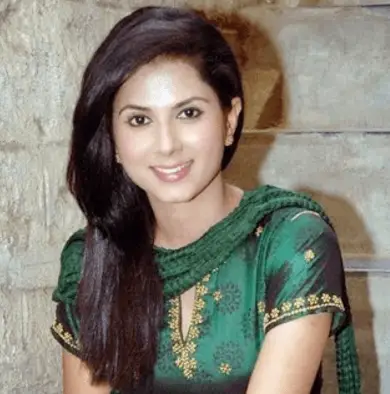 ...
Daisy Bopanna, who has shared screenspace with superstars like Upendra, Kamal Haasan Kamal Haasan is the most versatile actor that Indi >> Read More... , Ramesh Aravind Ramesh Aravind [born 1964] is an Indian writer, ac >> Read More... etc is also a December birthday celebrity.
December 5
...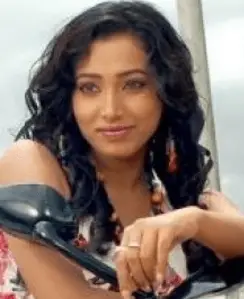 She is known for movies like Moggina Manasu etc. She is also a December Birthday celebrity. 
...
December 6
Parvathamma Rajkumar Parvathamma Rajkumar is an Indian Film Producer an >> Read More...
...
The wife of iconic Sandalwood actor Dr. Rajkumar, Parvathamma is also a distributor and producer. She is the mother of Shiva Rajkumar Shiva Rajkumar is the populous Kannada actor, who >> Read More... , Puneet Rajkumar and Raghavendra Rajkumar Raghavendra Rajkumar is a producer and Kannada mov >> Read More... .
...
December 8
'Shanvi Shrivastava'
Shanvi Srivastava Shanvi Shrivastava, who recently turned 23 on 8th >> Read More... is known for her movies like Masterpiece and Bhale Jodi Radaan TV is a leading Telugu Television channel o >> Read More... . And this pretty woman is also a December birthday celebrity.
December 10
Pawan Wadeyar Sachet Engineer is a young exemplary artist. He is >> Read More...
This famous Sandalwood film actor and director, who is known for his works including Govindaya Namaha, Googly and Potugadu is also a December birthday celebrity.
December 12
' Rajinikanth 'Rajinikanth' is the name that is known in >> Read More... '
This Padma Vibhushan award winner and superstar is an icon of Indian cinema. His birthday falls on December 12th.
December 13
Kavitha Lankesh Kavitha Lankesh is a renowned Indian film director >> Read More...
She has tried her luck in directing, writing lyrics, and screenplay writing in Kannada cinema. She is one among the famous filmmakers of Sandalwood.
Lakshmi Narayan Lakshmi or Lakshmi Narayan is an Indian film actre >> Read More...
Lakshmi has featured in several successful flicks in Kannada, Tamil, Telugu and Malayalam. She has also endeavored in Bollywood. Hoovu Hannu was one of her notable flicks of Kannada.
December 17
Tejaswini Prakash Bio coming soon... >> Read More...
This cute actress is known face in Kannada thanks to films like Mathad Mathadu Mallige, Ee Preethi Eke Bhoomi Melide etc.
' Srimurali Srimurali is an Indian Actor showcasing his talent >> Read More... '
Though he had acted in some Kannada films earlier it's Ugramm that gave Srimurali great success. His birthday falls on December 17th.
December 19
Charisma Bharadwaj Born on 19 December 1987, Charisma Bharadwaj is a >> Read More...
Charisma Bharadwaj had worked in Kannada films like PUC and Birugaali . She is also a December birthday celebrity.
December 28
' Srinath Srinath is an Indian director and actor. He began >> Read More... '
Srinath had acted in several flicks related to love stories. He was also the recipient of Kalaratna Award. He is not only an actor but also a film producer and television presenter.
'Imran Sardariya'
Imran Sardariya is an eminent choreographer in Sandalwood and has won various awards for the same. He has also directed Endendigu.