These 20 beautiful ladies have the keys to the fountain of youth.
1. Jennifer Lopez Jennifer Lopez aka Jennifer Lynn Lopez is an Ameri >> Read More... - Look at her in "I Luh Ya Papi" She still looks like she did in her video of "I'm real". She does not look like she has aged at all. If possible, she only looks better. J.Lo, now 47, gives credit to hard work for her great physique. Every day she follows a strict regime of an hour long exercise and dance, followed by an equally strict regime for maintaining her beauty. She also believes that a good night's sleep and meditation keeps ageing away.
2. Gwen Stefani American singer cum fashion designer Gwen Renée St >> Read More... - The hot new couple in block, Blake Shelton Blake Shelton was born in Oklahoma, the United Sta >> Read More... and Gwen Stefani are turning heads wherever they go. No wonder, given the age difference (6 years) between them. While Blake is 40 and handsome, Gwen is, believe it or not, 46 people! That's right, Gwen is older than Blake. The "No Doubt" rocker looks way younger than that and could easily for a young adult. It is hard to believe that Gwen was born in the 60s and not the 90s. She turns 47 this October.
3. Jennifer Aniston She became a household name in 1994 as she appeare >> Read More... - Would you look at Jen today and believe that " Friends A journey of six friends, living with each other i >> Read More... " ended about a decade ago? I wouldn't believe it either. Not with the way Jennifer looks anyway. At 47, she is smoking hot and still turning heads. She looks like she is in her 30s. But that's how time works for Jen.
...
4. Sandra Bullock Once dubbed as "The Girl Next Door" and "America's >> Read More... - Call NASA. Sandra knows the location of the "Fountain of Youth." Yes, that's right. The actress turned 52 this year, but how is that possible? Have you seen her? She looks like a 30-something. While we are at it, one thing should be cleared up, Sandra looks a lot more beautiful that she did in her youth. Her hard work at keeping that body of hers fit and toned can be seen when she steps out of her house.
...
5. Lori Loughlin- Sometimes you cannot help but use a cliché. And this is one such instance. 52-year-old Lori Loughlin is ageing like a very fine wine. Whether it's because of flawless genes or plain old plastic surgery, this actress still looks like she did back in " Full House Full House is a comedy tv serial. It was very popu >> Read More... ". Her skin is so radiant, and she looks as fresh as dew. It's hard to imagine that she has two teenage daughters.
...
6. Stacey Dash- If "Clueless" was to be remade, the producers wouldn't have to be much worried. After all when Stacey was 28 she played the role of a teenager. And by the rate she has aged, well she could still pull off being a teenager even at 49. Yes, she maybe 49 but for her, those are just numbers. With a black and white plaid school uniform, she'll mix in perfectly with the high school students of today.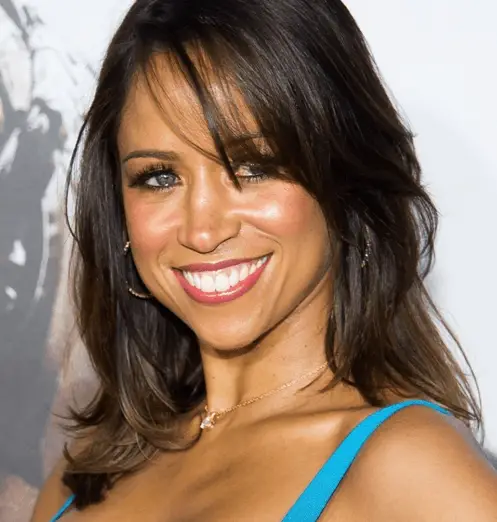 ...
7. Sofia Vergara Sofia Vergara is a gorgeous Columbian model, host, >> Read More... - Sofia looks so hot even at 44 that it's unimaginable. The Colombian actress with her accented English is so attractive that even if you want to hate her for looking so good, you can't. Watching her on "Modern Family" is a bittersweet experience for us people because we are never going to look that good even on our best day.
...
8. Alyson Hannigan Alyson Lee Hannigan, an American actress, was born >> Read More... - While Alyson has neither confirmed nor denied rumours of plastic surgery, it is still hard to believe that the actress is 42. Her youthful face and red hair make her look oh so good. Alyson is also a mother of two, which is hard to believe given she does not look more than a 20-something herself.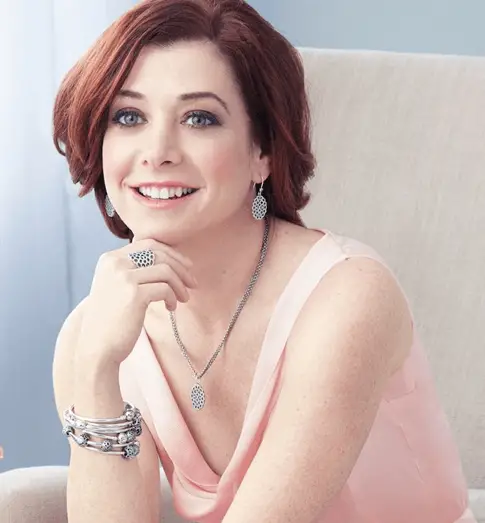 ...
9. Alexis Bledel Born and brought up in Houston (Texas), Bledel's f >> Read More... - While 34 may not be called old, but Alexis deserved a place on this list just because she looks half her age. At 34 she looks more like 17 with her huge Bambi eyes and freckled skin. With her not too skinny figure, she looks way radiant and healthy than people her age or younger. And it does not look like she has ever been under the knife. Not that she would ever need.
10. Bianca Lawson- She played a teenager back in 1993, she continues to play the role of a teenager in 2016. You heard it! Bianca, 37 has been paying a teenager for 13 years now, and no one can say she does not look the part. Probably playing the role of a witch in " The Vampire Diaries As is evident from the name, The Vampire Diaries d >> Read More... " gave her some supernatural powers and she used it to freeze time for herself. I mean, seriously, she looks like a freaking teenager.
11. Halle Berry She was known for her short - hair styles, from a >> Read More... - Is it possible that Halle Berry is a real life mutant? And her power is to never age and always look 25 and perfect? Either this is the case or reality is twisted, and we are living in a parallel world. Because the actress is in fact 50. That's right, Halle Berry has been here for five decades or half a century, whichever sounds more astonishing.
12. Michelle Pfeiffer One of the most desirable actresses of all time. M >> Read More... - If Michelle Pfeiffer was to put on her black latex Catwoman suit, she could make the world stop. Yeah, that's how hot she is. But believe it or not, the actress is in fact 58. It's hard to believe that especially when we see her walking down the red carpet. She still looks like she's in her late 30s or at most in her early 40s.
13. Raquel Welch- Being 75 and a sex symbol is nobody's cup of tea, well, except Rachel Welch. She is still as stunning as she was when she donned her fur bikini in 10000 B. C. With her voluptuous figure and maybe a few plastic surgeries, Raquel continues to turn heads and give the younger generation a run for their money. The former Playboy cover-girl is also a self-acclaimed health fanatic and still works out every day to maintain her fit figure.  
14. Rene Russo From a fashion model to a BAFTA award winner, Rene >> Read More... - A little help from your dermatologist and a whole lot of workout can make you look like a million dollars or Rene Russo. At 62, Rene believes that the extra help from botox and laser treatment is not a big deal if it can make you look young and keep you at your prime. Couple it with Rene's confidence in herself and you'll get someone who looks like 40 and is gorgeous.
15. Christie Brinkley Model Christie Brinkley includes the all-American >> Read More... - While Christie swears by a dazzling smile for looking young, good genes, healthy eating, massive workout sessions, and dermatologist clinics pitch in as well. It is hard to believe that the supermodel is 62! She believes in sharing the secrets to her agelessness and has done so candidly in numerous magazines. No wonder she is so beloved. Here's a woman, who's not threatened by other pretty ladies and feels confident about herself.
16. Sigourney Weaver Sigourney Weaver, Hollywood Film, and Television A >> Read More... - The most beautiful thing about Sigourney is that at 66, she does not try to look 33. Instead, she embraces her age and acts like it. She even plays the role of a grandmother in a film. This, in effect, makes her actually look younger. While a strict oppose to plastic surgery and other anti-aging techniques, this actress believes that light gardening does the trick as well. One of the first action heroines, Sigourney has had a very long career in the industry where she has played versatile roles. With her 5 feet and 11 and half inch frame, she towers over other people and makes them notice her.   
17. Susan Lucci- She does not have a single wrinkle on her face thanks to plastic surgery. Susan at 69 is one of the most experienced actresses in Hollywood, but you wouldn't know that from just looking at her face. She is not shy about using scientific procedures to make her look younger than her age. Susan has unabashedly confirmed that she is a believer in plastic surgery. This icon is worthy of being called ageless with her beautiful body and flawless skin. She may have gone under the knife, but she's only preserving the beauty that she's been blessed with by God.
18. Julianna Moore- One of God's most beautiful creations is Julianne Moore She demonstrated wide range of ability to portray >> Read More... . With her kind of ageless beauty, flawless skin, fiery red locks and ever rising career, Julianne Moore is an icon. It's hard to believe she is 55 years old. With two kids, she looks more like their elder sister than their mother.  
19. Sharon Stone Sharon Stone is a popular Hollywood actress and sh >> Read More... - She may be a mother of three, she may be 58 years old, but age is nothing but a number when it comes to Sharon Stone. The "Basic Instinct" star looks half her age and if possible even better than she did in her prime. The secret to her beauty, as shared during an interview, is daily moisturising. It was something her mother had advised when she was young, and she took it to heart. The actress having never gone under the knife and still retains her natural beauty and is not shy to flaunt it.
20. Angela Bassett Angela Bassett is a film director and African Amer >> Read More... - A healthy diet, exercise, facial, and serum use can actually make you look half your age. Or it does make Angela Bassett look 30 at 57? Not to forget she has a set of twins (9) which in itself gives a great workout. No one in their right mind will ever believe that she's in her late 50s. Watching her on "American Horror Story: Hotel" alongside Lady Gaga Stefani Joan Angelina Germanotta or ostentatiously >> Read More... made me wonder how she can be older than the latter! She gives these youngsters a run for their money with her stunning looks.