Clearing last minute financial decks, Ilayathalapathy Vijay's magnum opus Puli comes out from the den after a short delay this morning. Fans those who were disappointed after the cancellation of early morning and morning shows are now enjoying their star's presence in Big screen after an year. Meantime here we bring you the stars wishes on Puli Release...
A R Murugadoss
...
India's excellent film maker, A.R.Murugadoss tweets "Waiting for PULI...." Short and sweetly..
' Dhanush This lanky superstar Dhanush is an actor from Tami >> Read More... '
...
Dhanush Tweets "Wishing all the very best to Vijay sir and team puli"
Vikram Krishna Vikram Krishna is a Tamil film actor and film prod >> Read More... :
...
Vikram Krishna, Vishal Elder Brother tweets "Wishing the team of #Puli @ihansika @actorvijay a roaring success.."
Hansika Motwani Hansika Motwani is a young and beautiful actress, >> Read More...
...
 Hansika Tweets "All issues sorted ... It's time to Roar . It's time for #puli ️ ️ it's #showtime"
...
Shruti Haasan Shruti Hassan is an Indian film actress born on 28 >> Read More...
...
Shruti Tweets "Today is the day ! Time for puli !!!" & "Watching puli in the theatres for the first time !!!!"
' Sivakarthikeyan Sivakarthikeyan is a stand-up comedian, actor, and >> Read More... '
...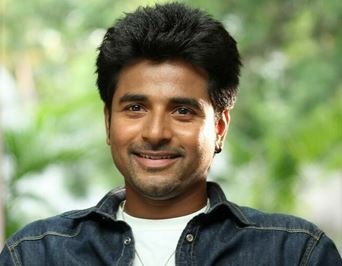 Sivakarthikeyan Tweets "Best Wishes To Ilayathalapathy Vijay sir and #Puli Team for a Great Success"
G V Prakash 
G.V.Prakash Tweets "Best of luck team #puli .. And my brother ilayathalapathy @actorvijay !!!"
''
Director Pandiraaj Tweets "Happy 2 hear energetic voice of @chimbu_deven 2day Mng tat #Puli prob gt solved nanba. Wishng nanban team #Puli @actorvijay 4 roaring Success"
' Vikranth Vikranth is an Indian actor in Kollywood. Being a >> Read More... '
Actor Vikranth, Cousin brother to Vijay Tweets "#Puli is gonna rock. Wishing @actorvijay anna @KicchaSudeep @shrutihaasan @chimbu_deven n the entire team for a blockbuster success" Khushbu Tweets "Happy 2 hear #PULI will b releasing as planned..the loss is irreparable but @actorvijay shows his strength in his fans..wishing all the best"
' Arulnithi Arulnithi Tamilarasu is a Tamil actor of recent ti >> Read More... '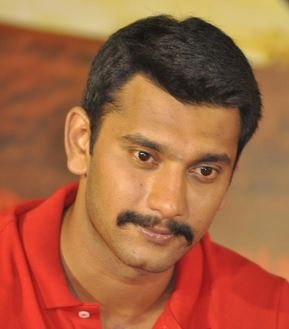 Actor Arulnithi Tamilarasu Tweets "We all support #puli ...lots of hardwork behind the movie ...hardwork will never fail ...hope the shows start soon ."
P Madan
Producer Escape Artist Madan Tweets "Make Way - #Puli all Set to Release. All Issues Sorted Out. Time to Celebrate @Actor_Vijay" And the list goes on...
We at Nettv4u.com join the list wishing the entire team for a grand sucess.. Stay Tuned with us for more updates.