1. Ovoru Pookalume- Autograph AUTOGRAPH (FIVE FINGERS) is a serial that revolves >> Read More... : -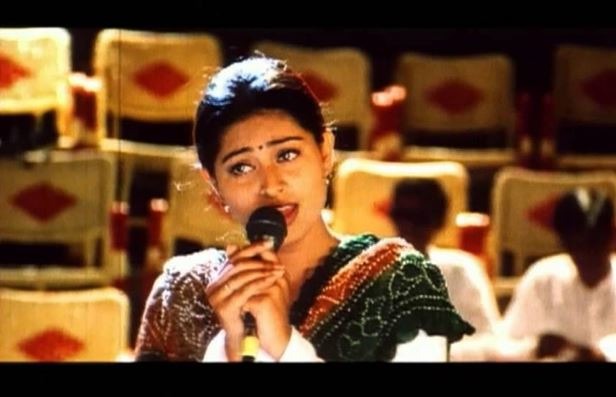 A lyric that digs in deep into your soul removing all your doubts about life and its misery cast on you. Ovoru Pookalume sung by the great singer K. S. Chithra from the movie 'Autograph' is a must listen for everybody. The lyricist 'P. Vijay' has beautifully infused words that will tap in hope in the heart of despair.
...
2. Innum Enna Thozha- 7aum Arivu: -
This song is yet another asset to Tamil music for its motivating lines being written in the purest form of Tamil language by P. Vijay and directed by Harris Jayaraj Harris Jayaraj is a veteran music composer, predom >> Read More... , makes your soul feel ease and let go off all the negative thoughts in you and makes you want to face any problem without fear.
...
3. Nenje Ezhu Story Soon >> Read More... - ' Maryan Click to look into! >> Read More... ': -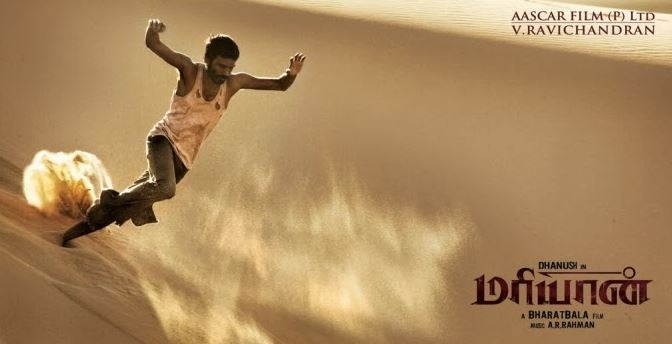 ...
The Oscar Winner the great ' A R Rahman A.R.Rahman is a Legendary Music Composer, prominen >> Read More... ' is the director and the singer of this song written by Kutty Revathi. It starts with beautiful lines which mean let a thousand sun's burn you may your soul rise and never give up. Nenje Ezhu is a song that you must listen when you feel disappointed. It's a song that you must listen to after a breakup or a loss in business or any personal disturbances you face.
4. Maratha Vechavan: -
...
What would be more soothing other than listening to the great legend 'Ilayaraja's songs when you fell depressed? Directed and sung by Ilayaraja, Maratha Vechavan is a song from the movie 'Panakaran' which can be related to a person who gets cheated by his family members for money and fame. A song with life meanings that every individual must listen
5. Unnai Arinthal- Vettaikaaran: -
...
Who would not love to hear those beautiful 60's and 70's song which had such in-depth meanings about life? Unnai Arinthal Ulagathil Poradalam which means "If you know who you are you can fight this world" is a song from the movie 'Vettaikaaran' sung by ' T M Soundararajan Thoguluva Meenatchi Iyengar Soundararajan was born >> Read More... ', composed by K. V. Mahadevan and written by the great poet ' Kannadasan Kannadasan is an eminent prolific writer and poet. >> Read More... '. The song would surely give you positive vibes and make you feel motivated.
...
6. Edhirthu Nill- Biryani: -
...
Edhirthu Nill is a song from the movie Biryani. The name of the film though sounds little vivid; it's a beautiful story. The song is composed by a group of playback singers. The song which means Face It will transform all your fear doubts and sorrow into wanting to fight and emerging victorious
7. Vaazhkai Oru Porkalam- Aadukalam: -
A song set in a village feel with its theme being of Rooster fight as a sport of honor and status. It's a rap song that contains proverbs being sang in a very rebellious tone which makes it's listeners attain a state of wanting to be courageous for the right thing and not giving up at any point in time. The song is from the movie 'Aadukalam' and the music director is ' G V Prakash Kumar In Indian cinema, there are very few singers and m >> Read More... ', the lyricist is ' Yugabharathi Yugabharathi is an Indian lyricist and poet. He sp >> Read More... ', and the singer is ' Yogi B Yogi B is an Indian playback singer, popular among >> Read More... '.
8. Pesugiren- Satham Podathey: -
This song features in the movie Satham Podathey and its lyricist is Na. Muthukumar and the Music director is Yuvan Shankar Raja Yuvan Shankar Raja is the popular music composer, >> Read More... . This song will be a good listen if you are going through a breakup or any mental disturbance. The song will elevate a new sense of happiness and will justify the purpose of life.
9. Vaazkail Aayiram Thadaikal Appa- Padaiyappa: -
He is in all our hearts isn't he? A man with such skills would surely be a man of good mental status. The song features in the movie 'Padaiyappa', its lyricist is ' Vairamuthu Vairamuthu is a very famous Tamil writer, poet, an >> Read More... ', who is a famous lyricist. The song is a very motivational song to listen to before starting your day, well consider it as an energy pill.
10. Elappugazhum Iraivanuke: -
This song features from the Azhagiya Tamil Magan Azhagiya Tamil Magan is a reality show that airs o >> Read More... . The song director and singer is A R Rahman. It's a song sung especially for the youth in honor of God. It's a very motivating song to listen to before attending any event like an Interview or an Exam or any Sports event.