We all like seeing the leg-shaking antics of our favourite heroes and heroines. But the choreographers deserve all the praise. Yes the choreographers put up their best efforts to help a movie succeed with the audience. The Tamil cinema industry consistently produces talented actors and actresses. Additionally, several Tamil choreographers work quickly to generate a popular film. Here is the list of Top 10 Tamil Choreographers in 2022.
Excellent choreographer Prabhu Deva is frequently referred to as the "Indian Michael Jackson." This dancing maestro in Tamil film is well-known in the Kollywood sector and Tollywood, Sandalwood, and Bollywood. Prabhu Deva further tried his hand at acting and directing. Fans, though, will never forget his choreography. Prabhu Deva is an excellent choreographer, regardless of whether he is creating a street dance or a western dance.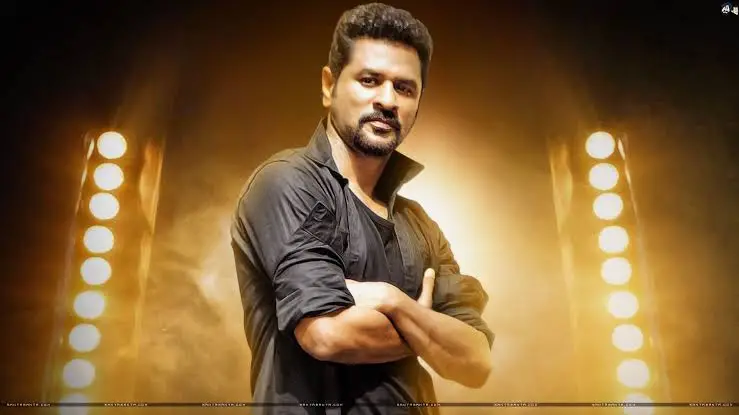 ...
Raghava Lawrence is an artist with several skills. He is a choreographer, actor, and director. He began his professional dance career. Following their meeting, he begins choreographing. He choreographed for other Tamil films, including Amarkalam, Sivaji The Boss, Muni, and many others. Additionally, he made appearances in the Tollywood sector. Raghava Lawrence is regarded as one of the greatest Tamil dance masters of all time.
3. Dinesh
This gifted choreographer has won the National Award for best choreographer and contributes to the Aadukalam film. He has also appeared in a lot of movies. Popular ones are Sanda Kozhi, Pokkiri, Ayan, and Ayan.
...
Kollywood and Tollywood film industries have allowed Raju Sundaram to showcase his abilities. Do you know that he is Prabhu Deva's brother? Raju Sundaram first began choreographing for Kannada movies. His first commercially successful film is Thiruda Thiruda by Mani Ratnam Mani Ratnam is an Indian filmmaker deeply rooted t >> Read More... . Additionally, he appeared in a few Tamil films in supporting parts. He now choreographs for several Tamil films, including 24 and Puri.
...
5. Kala
The Kollywood industry always values choreographer Kala Master Kala is an Indian choreographer and a reality TV s >> Read More... highly. She offers some very great instructions. She established a wonderful history in the Tollywood, Mollywood, Sandalwood, and Bollywood sectors in addition to demonstrating her abilities in the Tamil cinema business. More than 4000 songs have been choreographed by her. Additionally, Kala Master received the National Prize for choreography for the first time. She performs in the Chandramukhi film, which demonstrates her choreographic abilities.
...
6. Brinda
Brinda collaborates with a variety of stars, including Rajinikanth and Kamal Haasan Kamal Haasan is the most versatile actor that Indi >> Read More... . She also collaborates with Prabhu Deva. She also won a national award for her outstanding dance technique. She is regarded as one of the best choreographers in the business, and she keeps becoming better at dancing. Kaaka Kaaka, Theri, Kadal, Maan Karate Click to look into! >> Read More... , and Vaaranam Aayiram are some of her greatest pieces.
...
7. Robert
This dancing expert from Tamil began his artistic career as a young boy. Later, he rose to fame and participated in more Kollywood productions. His dance move in the Love Panlamma song will live on in the memory of everyone.
...
Vijay and Kamal Haasan are two well-known celebrities whose choreography was done by Shobi Paulraj. In addition, he performs in some films, like Uttama Villain Click to look into! >> Read More... , Kaththi, and Vishwaroopam. In addition to this, he is regarded as one of the best dancers in both Bollywood and Kollywood.
...
9. Sridhar
Since 2000, this well-known choreographer has been involved with the Kollywood business and has choreographed several songs. In addition to choreography, he also tried acting. Machan Peru from Madhurey and Azhagiya Theeye from Minnale are two of his outstanding creations.
Sathish Krishnan first began acting as a supporting actor. Later, he receives a chance from Gautham Menon Gautham Vasudev Menon is known for his directional >> Read More... and chorographs the film Neethane En Ponvasantham Love is something that Indians only preach, not pr >> Read More... . However, the song Adhaaru Adhaaru makes him famous. He choreographed every song for the Rajini starring Kabali.