If a movie is a ship, the actor and the director are the vast ocean. The film industry is not a cake walk for any individual, they get pushed to a situation of working day in and day out. Film career and the Economic status of a country are almost the same they often fluctuate with just a single factor. If the actor gives out a bad film he loses his fame for a period, and initially he will put up a good movie that will boost his ratings up.
1. Vijay a T Rajendar
He may be criticized all through his career in the Industry, but let's face it we can't hate him. He came to the Industry. His first film as an actor was Oru Thalai Raagam. People started treating him as a Mock figure. He became infamous due to the controversies against him.
Bharath was a promising actor back in his days. He has worked for some classic films like Boys, Em Magan, Kaadhal and Kanden Kadhalai. The actor is from Trichy and his first film as an actor was Boys with the legendary director ' S Shankar S Shankar is one among the populous directors who >> Read More... '. Bharath lacked the ability to select stories that are unique. He chose to stick to the monotonous way which was a drawback in his acting career.
3. -
...
'Sibiraj', unfortunately, is the least appreciated actor in the Industry. He has acted in few films, and mostly they all flopped. He is, however, the son of the leading actor of the 90's ' Sathyaraj Sathyaraj is one of the greatest actors of Tamil f >> Read More... ', Sibiraj has gained no importance among the public which was the main reason for him to fall back on the list. His films are 'Lee', Kovai Brothers, and Jackson Durai Click to look into! >> Read More... .
4. Shaam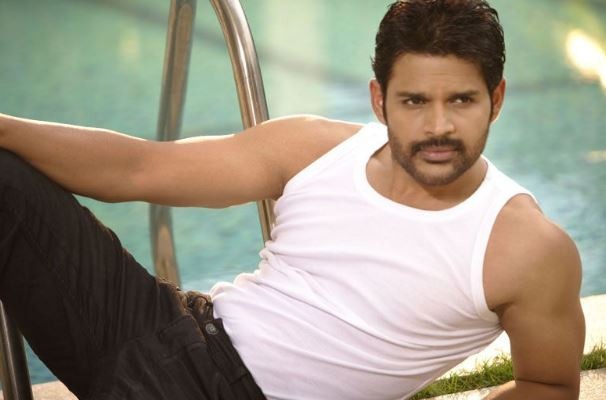 ...
Shaam is a Charming and a handsome actor in the Tamil film industry. His first film was Khushi. He is still in acting however, he surely has lost his fame due to his attitude that was not liked by many. Shaam has acted in many good films like, Yai Nee Romba Azhaga Irukey, Ullam Ketkumae.
5. Jai
Jai entered the cinema Industry as the cousin of the famous actor 'Vijay' and the nephew of Deva, the song composer. He has though given a good number of films like "Chennai 600028", 'Goa', Raja Rani Click to look into! >> Read More... and 'Vaamanan'. He has managed to act with a single director all while. It was the reason for him not getting famous in the Industry. His first film was 'Bagavathi'.
...
6. Shiva
Shiva is that actor who acts for the sake of making people smile. He is a very hardworking artist. His only drawback was that he only acts in comedy films and his only Non-comedy film was ' Pathinaru Click to look into! >> Read More... '. He is also seen working with Venkat Prabhu Venkat Prabhu is a multifaceted and multitalented >> Read More... in most of his films. His first film was "12B".
...
The Action King in the Industry is what he is commonly known. Arjun's first film in Tamil was 'Nandri'. Arjun was once a famous actor, with time he has limited his acting due to his poor health conditions. He has acted in many good films like ' Gentleman Click to look into! >> Read More... ', 'Mudhalvan', 'Ezhumalai', ' Rhythm Click to look into! >> Read More... ', '', and ' Mankatha Click to look into! >> Read More... '.
...
8. R. Sarathkumar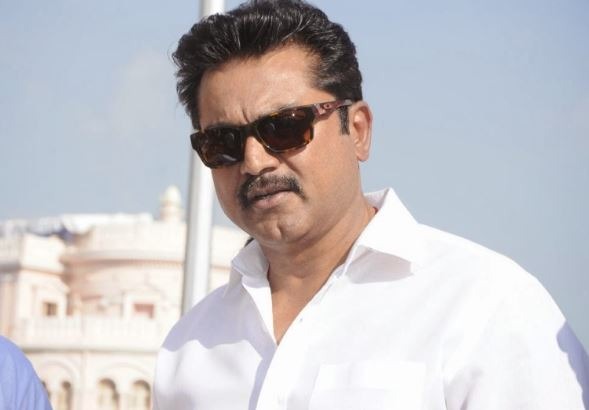 Sarathkumar is Tamil cinema's one among the most appreciated actor. He has managed to act in many films like ' Suryavamsam After the successful run of Mega serials like Chit >> Read More... ', 'Paattali', 'Nattamai', ' Simmarasi Click to look into! >> Read More... ', 'Natpukkaga', and Chennaiyil Oru Naal. Sarath Kumar Actor Sarath Kumar made a headline in Kollywood by >> Read More... loves multi-tasking, and this was one among the reason he lost his fame in the cinema Industry. He is more into politics now.
...
9. Nakul
You will remember him from the Boys. The Guy with the spiky hair? Nakul is the famous Tamil actress ' Devayani Devayani, born as Sushma Jayadev on June 22, 1974, >> Read More... 's younger brother. He has acted in 3-4 films only. Criticized for his poor choosing of stories. Nakul has filmed in Boys, Kaadhalil Vizhunthen and 'Maasilamani'.
10. Srikanth
Srikanth is a controversial actor in the Tamil movie industry. In his youth, he had managed to act in many good films like, Roja Kootam Roja kootam is a melodrama which was telecasted in >> Read More... , Bose, Manasellam, and Parthiban Kanavu. Srikanth started experiencing a downfall in his career due to better actors in the cinema; he was unable to keep up with the competition. He also was associated with several illegal issues that made a black mark in his career.