Celebrity kids of South Indian Cinema is a dream factory. Many people come with a dream to enter into the industry; some succeed, and some persuade continuously. But is being a star kid an easy entry into filmdom? Maybe. But again, there are star kids who have entered the industry, but have proved that they are not just star kids; they are also talented actors. There are also star kids who have yet to prove their mettle. Here is a list of South Indian star kids.
' Kamal Haasan Kamal Haasan is the most versatile actor that Indi >> Read More... '-' Shruti Haasan Shruti Hassan is an Indian film actress born on 28 >> Read More... '-' Akshara Haasan Akshara Haasan is an eminent Indian screenwriter, >> Read More... ':
...
Kamal Haasan has tasted success in many departments of the film industry. This star, who breathes cinema, is gifted with two talented girls Shruti Haasan and Akshara. These two are very much in the cine field though Akshara made her entry only recently. Shruthi has already tasted success in Tollywood and Kollywood and is also multi-faceted like her versatile father. And Sarika also being an eminent actress, this family indeed is a filmy family!
' Prabhu Prabhu Ganesan or better known as Prabhu is a prom >> Read More... '-' Vikram Prabhu Vikram Prabhu works in Tamil films as an Actor. Fr >> Read More... ':
...
Prabhu, the son of legendary Tamil actor Sivaji Ganesan The Honorable Mr. Ganesan was the second son in hi >> Read More... , proved his acting mettle, and now his son too is following the steps of his father and grandfather. And this star kid is indeed a star to reckon with in Kollywood with all his films turning box office success. Way to go Vikram!
' Mammootty Muhammed Kutty Ismail Paniparambil is the original >> Read More... '-' Dulquer Salmaan Dulquer Salmaan is a popular Malayalam actor, who >> Read More... ':
...
Mammootty, the megastar of Mollywood, is still in demand in Malayalam film industry. And his son Dulquer Salman, is loyally following his father's footsteps. Dulquer is a promising actor of Mollywood.
' Chiranjeevi Click to look into! >> Read More... '-' Ram Charan Ram Charan is a famous Tollywood actor and an entr >> Read More... ':
...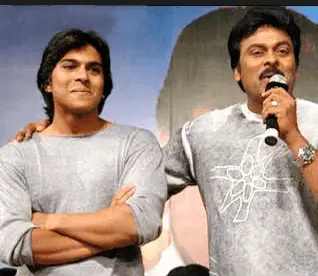 Chiranjeevi is the megastar of Tollywood and has a mass appeal in Andhra. His son Ram Charan Teja is also into the industry and surely has made many heads turned. Ghatamaneni Siva Rama Krishna.- Mahesh Babu Born on 9 August 1975 in Chennai, Mahesh Ghattaman >> Read More... Mahesh Babu is the ultimate dream boy of Tollywood, and he also hails from a filmy background, with his father Ghatameni Siva Rama Krishna (known as Krishna otherwise) also a famous actor. Mahesh Babu is indeed the hot property of Tollywood.
...
' Sivakumar Sivakumar (born Palanichamy) is one of the most ve >> Read More... '-' Suriya Sivakumar Suriya Sivakumar is undoubtedly the biggest star i >> Read More... '-' Karthik Sivakumar Karthik Sivakumar, or popularly known as Karthi, i >> Read More... ':
...
Sivakumar, the yesteryear actor, has a couple of commendable performances to his credit. His sons Suriya and Karthi are now hot properties of Kollywood.
' Karthik Muthuraman Karthik Muthuraman is an Indian politician, film a >> Read More... '- Gautham Karthik Gautham Karthik is the son of the popular actor Ka >> Read More... :
...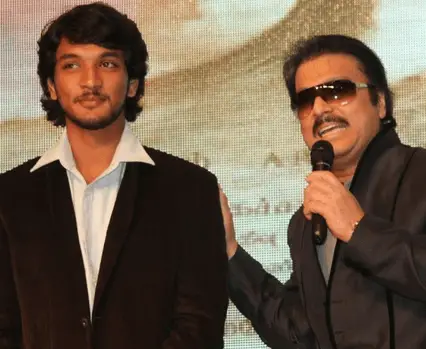 Karthik, the son of yesteryear actor Muthuraman, is indeed a talented actor of Kollywood. He is known for the energy that he emits on screen. His son Gautham Karthik is also testing waters in acting and is yet to prove his mettle.
' Radha Click to look into! >> Read More... '-' Karthika Nair Karthika Nair is the daughter of yesteryear heroin >> Read More... '-' Thulasi Nair Born to an actor mother and businessman father Thu >> Read More... ':
Radha was the dream girl during her heydays, and she has some excellent portrayals to her credit. Now her daughters Karthika and Thulasi are also into acting. They are not as successful as their mother, but it is too short a time to measure their success.
' Sarath Kumar Actor Sarath Kumar made a headline in Kollywood by >> Read More... '-'':
Sarath kumar is a renowned actor in Kollywood and his daughter Varalaxmi, who is also in the film industry, is a star to be watched out for.
'Vijaya T Rajendar'-'':
T Rajendar is the man behind the evergreen dialogues of Kollywood, and his son Silambarasan is also a pretty successful actor now. He is also multi-faceted like his father.
' Arjun Sarja Arjun Sarja was born as Srinivasa Sarja. He is an >> Read More... '- Aishwarya Arjun Born on February 10 1990, Aishwarya Arjun is an In >> Read More... :
Arjun has proved his mettle as the ultimate action hero and his daughter Aishwarya Arjun is trying her luck in the film industry now. She is yet to prove her acting prowess.
' Sathyaraj Sathyaraj is one of the greatest actors of Tamil f >> Read More... '-'':
Sathyaraj, who forayed into the film industry with villain roles, proved to be a good lead actor too. His son, Sibiraj, also followed his father's footsteps but is not able to be as successful as his father.
' K Bhagyaraj K Bhagyaraj is the name well known to all the film >> Read More... '-' Shanthanu Bhagyaraj Having a filmy background, Shanthanu Bhagyaraj is >> Read More... ':
Bhagyaraj is known for realistic acting and directing during his times. His son Shanthanu also tried his luck in acting but was not able to live up to the expectations.