Comedy movies are undoubtedly the best way to make us feel good and always leave a smile on our faces. Apart from the action and romance genres, comedy is the most demanding genre by the audience. Every movie has comedians to make the audience laugh and play a vital role in making the movie successful. Kannada cinema has also given many best comedians that made us laugh through their movies. You may have already watched the recent best comedy movies from Kannada cinema, but here we have the top 10 Kannada comedy movies from the 2000s.
1. Rama Shama Bhama
Rama Shama Bhama is a Kannada comedy film directed by Ramesh Aravind Ramesh Aravind [born 1964] is an Indian writer, ac >> Read More... and stars himself as the lead actor. The film also stars Kamal Haasan Kamal Haasan is the most versatile actor that Indi >> Read More... , Urvashi, Daisy Bopanna Daisy Bopanna is a well-known actress in the South >> Read More... , and Shruthi in supporting roles. The film, released on 9 December 2005, follows the story of a married cartoonist Rama and his life with his wife.
...
2. Mungaru Male
Mungaru Male is a romantic comedy-drama film starring Ganesh, Pooja Gandhi Pooja Gandhi is a famous actress in the Kannada fi >> Read More... , and Anant Nag Anant Nagarakatte was born in the year 1948 on 4th >> Read More... in the lead roles. It is one of the longest-running films at the cinema and is the first ever film to be screened for over one year. Directed and co-written by Yogaraj Bhat Yogaraj Bhat was born on 8th October, 1973 in Mand >> Read More... , the film was released on 29 December 2006. The film follows Preetam, who falls in love at first sight with Nandini, and a sweet romance blossoms in the monsoon.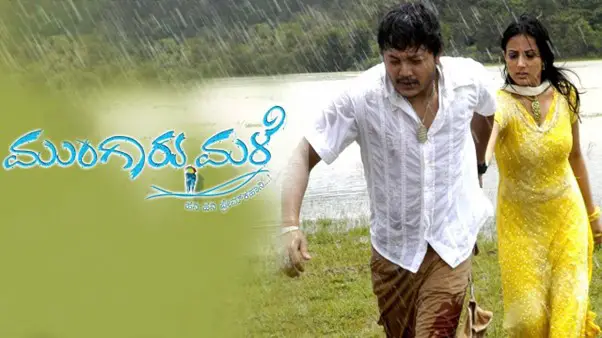 3. Gaalipata
Again directed and written by Yogaraj Bhat, Gaalipata is a romantic comedy-drama film starring Ganesh, Anant Nag, Rajesh Krishnan Rajesh Krishnan is an eminent Indian playback sing >> Read More... , Diganth, Daisy Bopanna, Neethu, and Bhavana Rao Bhavana Rao is a beautiful Indian film actress who >> Read More... as the main cast. It was released on 18 January 2008 and received praise for its cinematography, screenplay, and the performances of Nag and Ganesh.
...
4. Khushi
Khushi is a Kannada romantic comedy film written and directed by Prakash. The film features Vijay Raghavendra Born in Bengaluru, Vijay Raghavendra is an Indian >> Read More... , Tarun Chandra Tarun Chandra has established himself in the Kanna >> Read More... , Harish Prabhath, and as the main characters. The film follows Ajay, Vijay, and Shashank, the careless sons of two famous industrialists given the challenge to earn money on their own.
...
5. Hudugaata
Hudugaata is a comedy-drama film directed by Sanjay. K stars Ganesh and Rekha Vedavyas Akshara, popularly known as Rekha, is a cinema Act >> Read More... as the main character. It revolves around a reporter Balu who meets a wealthy girl in need of some help on his journey to Kanyakumari. The film is a rough remake of the 1934 American film- It Happened One Night.
...
6. Mast Maja Maadi
Mast Maja Maadi is a Kannada romantic comedy film sAre tarring Sudeep, Vijay Raghavendra, Diganth, Naga Kiran Naga Kiran is a chocolate boy in Sandalwood who is >> Read More... , Komal, and Jennifer Kotwal The Parsi girl won hearts of millions at very ear >> Read More... as the main character. The film is a remake of the 2007 Bollywood film Dhamaal and the opening scene from the Golmaal: Fun Unlimited. Directed by R. Ananth Raju, it was released on 12 December 2008.
...
7. Dakota Express
Dakota Express features and Om Prakash Rao Om Prakash Rao is a known face in Sandalwood, than >> Read More... as the main character. Directed by M. S. Rajashekar and written by Govind Padman Mahesh and Mithra. The film is a remake of the Malayalam 2001 film Ee Parakkum Thalika Click to look into! >> Read More... . The story revolves around Krishna, who owns an old bus and faces many problems due to the poor condition of the bus. The film was released on 11 April 2002 and received a positive response.
...
8. Swalpa Adjust Madkolli
Swalpa Adjust Madkolli is a comedy-drama film starring Ananth Nag Ananth Nag is an actor. He was born on 24th Novemb >> Read More... , Ramkumar, Suhasini, Gurukiran, and Shruti as the main cast. The film revolves around three sons who have separate portions of the house to avoid any problems in the family. However, things get complicated when an actress movies next to them.
...
9. Sixer
Sixer is a Kannada comedy-drama film that follows Rahul, an ambitious cricketer who gets selected by the committee and does not have the money to pay. The film is directed and written by Shashank featuring Prajwal Devaraj Prajwal Devaraj is an actor from the Kannada film >> Read More... and Devaki in the lead roles.
10. Mooru Guttu Ondu Sullu Ondu Nija
It is a low-budget Kannada comedy film released on 6 November 2009. The movie is shot in a single house and starts with the family having four children. Directed by Dinesh Babu, the film features Ramesh Aravind as the main character, with Komal, Asha Latha Asha Latha is an Indian actress and playback singe >> Read More... , and Sharan as supporting characters.
Conclusion
Are you Looking for the best Kannada comedy movies? If yes, these are the top 10 Kannada comedy movies from the 2000s.