Undoubtedly, action movies are loved everywhere, and people go crazy for punches, kicks, and dialogues. While watching action movies, they give us goosebumps with their action-packed scenes and background music played during the fighting scenes. Kannada cinema is not far behind in making the best action movies and attracting audiences with its content. Kannada film industry called Sandalwood, given the best action movies in the 2000s. Therefore, for you, we have the top 10 Kannada action movies released in the 2000s.
1. Majestic
Majestic is a Kannada action crime thriller film released on 8 February 2002 with a positive response. The film features Darshan for the first time as the lead actor, along with Rekha and Jai Jagadish Jai Jagadish (Born on 29th June) is an Indian film >> Read More... in other pivotal roles. The film is directed and written by P. N. Satya and follows an orphan raised by a corrupt policeman who becomes a gangster when he grows up.
2. Kalasipalya
Kalasipalya is a romantic action-drama film written by K. V. Raju and directed by Om Prakash Rao Om Prakash Rao is a known face in Sandalwood, than >> Read More... . The film stars Darshan and Rakshita as the main characters. It revolves around Kencha, who failed to qualify for the competitive exam no matter how many times he tried. Therefore, he decides to start a business, and even though his family supports him, the thugs in his area oppose him.
3. Vamshi
Vamshi is a Kannada action drama film directed by Prakash and stars Puneeth Rajkumar Puneeth was born on 17th March 1975 in Madras, Tam >> Read More... and Nikitha in the lead roles. It was released in theatres on 2 October 2008 and received praise for its action sequence and Puneeth's performance. It follows Vamshi, a trainee in a police academy who gets angry even for small causes, and that habit leads him to big trouble.
...
4. Shabdavedhi
Directed by S. Narayan and produced by Sri Bhargavi Arts Combines, Shabdavedhi is an action drama film starring Rajkumar, Jayapradha, K. S. Ashwath, Sowcar Janaki Sankaramanchi Janaki is an Indian actress hailing >> Read More... , and Umashree as the main chatter. It was released on 10 February 2000 and became commercially successful with a 25-week run at the theatres. It follows a strict police officer Sandeep, who is fighting against narcotics.
...
5. Jogi
Jogi is a well-known movie for its colloquial Kannada dialogue, technical prowess, and lyrics. Written and directed by Prem and features Shiva Rajkumar Shiva Rajkumar is the populous Kannada actor, who >> Read More... , Jennifer Kotwal The Parsi girl won hearts of millions at very ear >> Read More... , and Arundathi Nag Arundathi Nag is an Indian actress and theater per >> Read More... as the main characters. The film follows an old lady who lives in a village and comes to the city, hoping to find her presumably lost son.
...
6. Simhadriya Simha
Simhadriya Simha was a remake of the Tamil movie Nattamai released in 1994. It is an action drama film starring Vishnuvardhan, Meena, and Bhanupriya in the lead roles. The film has received positive reviews from the audience, and the acting of Vishnuvardhan received praise in the movie. The film follows Gowda, who rules a group of 48 villages and has the strength of an elephant.
...
7. Navagraha
Navagraha is a Kannada action drama heist film directed by Dinakar and features Darshan and Sharmila Mandre as the main characters. The film follows a group of thieves who plan to steal a gold elephant carriage, and things become complicated when a police officer attempts to stop their plan.
...
8. Ajay
Ajay is a Kannada action film directed by Meher Ramesh Meher Ramesh is an actor, director, and writer. He >> Read More... and written by M. S. Ramesh and stars Puneeth Rajkumar in the titular role. Along with Puneeth, the film has Anuradha Mehta Anuradha Mehta or also known as Anu Mehta is an In >> Read More... and Prakash Raj Prakash Raj, born on 26th of March, 1965, as Praka >> Read More... in the lead roles. It follows Ajay, a kabaddi player who helps Paddu from Prakash, who wants to marry her forcefully.
...
9. Bellary Naga
Bellary Naga is a Kannada romantic action film directed by Dinesh Babu and based on the Malayalam film Rajamanikyam. The film features Vishnuvardhan, Manasi, and Avinash as the main characters. The film was released on 9 October 2009 and received praise for its action sequences. It revolves around Naga, whose life changes when his relative puts him in charge of his entire estate for 25 years.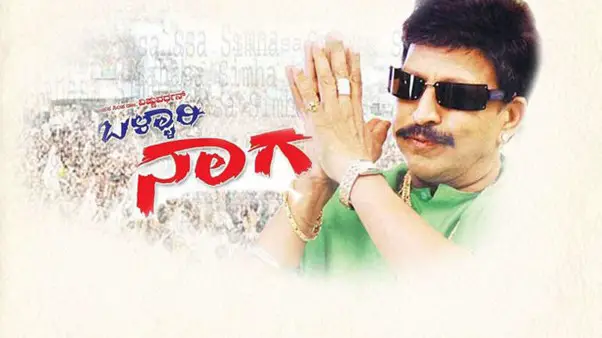 10. Ayya
Ayya is an action drama film starring Darshan Thoogudeep and Rakshitha in the lead roles. Directed by Om Prakash Rao, the film was released on 4 February 2005 and became a box-office success. The movie follows a brave police officer who can do anything to control the crime in the city.
Conclusion
Have you watched any of these movies? These are the top 10 Kannada action movies from the 2000s.