Bollywood influences various people to dream big, achieve big. Bollywood has given us some of the best on-screen couples whom we love a lot. There was a time when Bollywood was riding high on the popularity of on-screen couples. These days the producers are breaking norms and trying various combinations of actors and actresses, and also on the scripts. Some of them got appreciation, but some were total disasters. Here is a list of 10 most weird pairing in Bollywood:-
1. Rani Mukherjee and Abhishek Bachchan
First, let's take a look at their height. Abhishek Bachchan is very tall, while Rani Mukherjee comes in the category of some of the shortest actresses in the industry. Many directors were against them being paired together. But one fine day popular director, producer paired them together and cast in his film ' Yuva,' which rocked the box office and their chemistry was appreciated. After that, they did many other movies like ' Bunty Aur Babli,' 'Kabhi Alvida Na Kehna' etc. Sadly, now they are not seen together in any films together.
2. Bipasha Basu and R. Madhavan
Bipasha Basu is known as one of the fittest actresses in Bollywood industry, while Madhavan is not among the hunks of Bollywood and needs a fitness guru like Bipasha. They both paired up in the only film they did together ' Jodi Breakers,' where they were the specialists in break-ups. Sadly, the pairing was a disaster and the movie was a very high level of a flop.
3.Rani Mukherjee and Shahid Kapoor
Shahid Kapoor is known for his college going cute looks in the industry. He has paired in movies with Rani Mukherjee like 'Dil Bole Hadippa' where Rani Mukherjee looked like his aunt, which means that the actor has grown his acting skills but needs to improve upon his looking style. This film was not so popular, and so was the pairing.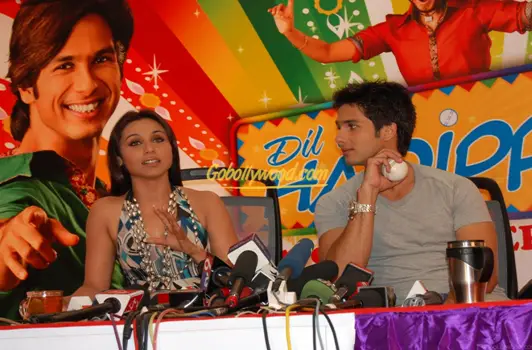 4. Ranbir Kapoor and Konkana Sen
These two actors are the talented ones in their fields. They paired in the film, 'Wake up Sid' where there chemistry was awesome. They became best of friends, but not so good lovers in the movie.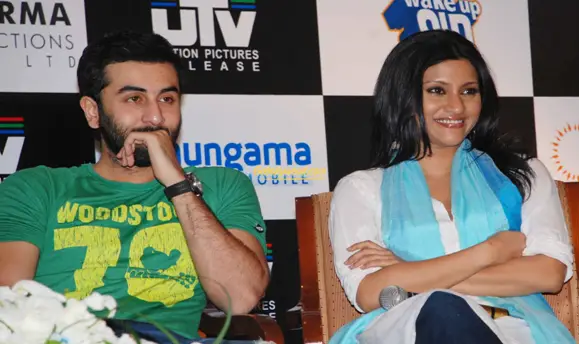 5. Vidya Balan and Naseeruddin Shah
They both define that, age is nothing when it comes to acting. They both paired in the film ' The Dirty Picture' where they were flawless in their acting. The acting part was too good, and the audience applauded it and enjoyed it thoroughly. In ' Ishqiya' they shared some more passion, love, and romance. They made us understand that love can happen anytime, anywhere, and at any place with anyone, only the timing needs to be perfect.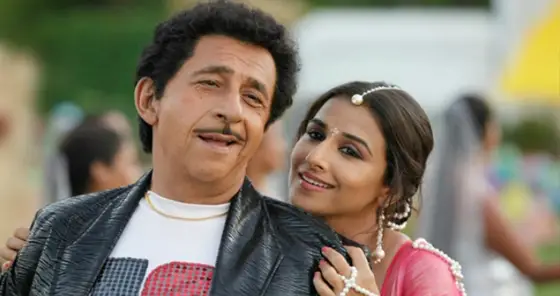 6. Farhan Akhtar and Vidya Balan
This one is a very shocking pairing. They both were cast together in 'Shadi ke Side Effects'. The reason why it is shocking is first, they both are physically different, and also their acting styles are different.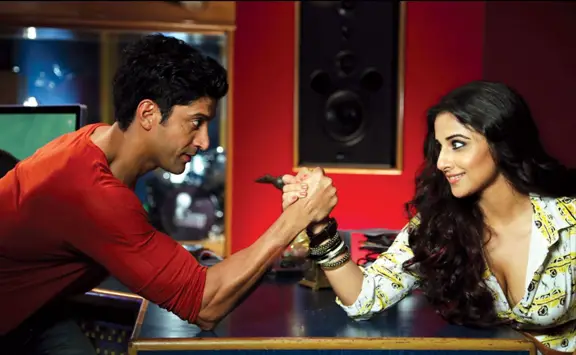 7. Farhan Akhtar and Deepika Padukone
They both are also an odd on-screen couple who came together in the film 'Karthik Calling Karthik.' In this case, the height of Deepika Padukone is more than that of Farhan Akhtar, and this was a problem because many people don't approve women being taller than a man. Anyhow, people were waiting for these two to sizzle on screen, but they were left disheartened. Thus, they are neither the best nor the worst couple on-screen.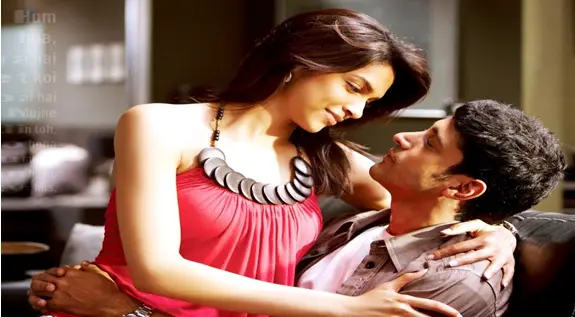 8. Katrina Kaif and Govinda
They are the unusual on-screen couple in Bollywood- tall, good looking Katrina Kaif and the comedy king of Bollywood, Govinda. They came together for David Dhawan starrer ' Partner,' where they were looking mismatched and funny but the audience loved the pairing, and the film and the pair were an instant hit.
9. Abhishek Bachchan and John Abraham
They both came together only once in the film titled ' Dostana', and their pairing was an instant hit among the people. They became the favourite jodi for many, because of their humorous acting. They had to pretend to be gay to get an apartment, and Abhishek does a great job as a girl with John as the male counterpart.
10. Mallika Sherawat and Rahul Bose
Rahul Bose is well known for his serious and content-managed cinemas. Mallika Sherawat, on the other hand is a tall, controversial actress. They came together for 'Pyaar ke Side Effects.' After watching the film, the audience appreciated the pair, and they were a treat to watch. They became popular in rom-com as a romantic couple.