Many Hindi TV series are entertaining the Indian audience from so long, but there are a few enthralling shows which rule the hearts of viewers even after getting off-air.
Let's cast a quick eye on the top 10!
1. Dekh Bhai Dekh One of the most popular and hilarious Indian TV sh >> Read More...
...
The creator of the show Anand Mahendroo Debatably one of the most reputed names in the TV- >> Read More... hadn't even expected such major fan following of the show while launching it on Doordarshan channel in 1993. The show starring Shekhar Suman Born on 14th June, 1960, Shekhar Suman is a well k >> Read More... , Farida Jalal Farida Jalal is a veteran film and television actr >> Read More... , Vishal Singh The Gujarati boy image on onscreen as Jigar in Saa >> Read More... , Sushma Seth Sushma Seth is an extremely popular actress who ha >> Read More... gave 66 hit episodes to the viewers. The storyline of the show deals with the relationship dramas, the business problems and the usual in-laws relations in the Diwan family.
2. ' Antakshari Antakshari was a Bhojpuri TV show which aired on M >> Read More... '
...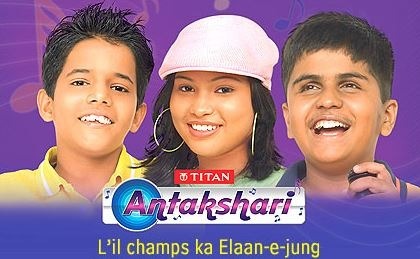 Antkshari was an Indian musical show which ruled with 15 seasons from 1993 to 2007 on the screens of ZEE TV in every second house and been a stress buster. The 15 successful seasons leaves no ground to tell the popularity of the show.
...
3. ' Tara Tara was an Indian soap opera that was aired on Ze >> Read More... '
Tara was the fist soap opera that revolved around the life and decisions of urban women and the first show to hit the screens for five years from 1993-1997 on ZEE TV. The plot of the story revolved around the cheers and grief of the lead actress TARA, played by Navneet Nishan Navneet Nishan was born on October 25, 1965. her f >> Read More... , and her three friends Kanchan, Aarzoo and Sheena.
...
4. Office Office Office- Office is a Hindi-language sitcom written >> Read More...
...
The years 2001-02 witnessed Musaddi Lal coming every day with a new problem to the corporate office. The show was a comic approach to expose the bribery and corruption cases occurring day to day. The show casting Pankaj Kapur Pankaj Kapur is a prominent Indian actor and direc >> Read More... , Hemant Pandey Hemant Pandey is an Indian actor known for his dif >> Read More... , Sanjay Misra, etc on SAB TV rules the hearts till now, Though its season two, "" couldn't charm the audience like the first one. The show won best comedy award at the RAPA awards in 2001.
5. ''
...
The show was on aired twice, on DD National in 1994 and later on Star Plus. The protagonist of the story, played by Mandira Bedi Mandira Bedi is a well know Indian television pres >> Read More... is Shanti, the daughter of a raped mother is an aspiring journalist who reveals the past of all other characters of the fiction which are obviously the black ones. The show gives its viewers a plenty of drama, suspense and thrill throughout.
...
6. Filmi Chakkar Filmi Chakkar was a 1980s sitcom that aired on Zee >> Read More...
A family in love with films emerges on the screens of ZEE TV in 1995. Prashant and Rukmani (played by Satish Shah Satish Shah is a Hindi and Marathi TV actor. He ro >> Read More... and Ratna Pathak Ratna Pathak is an Indian actress who has been a p >> Read More... respectively) lives with their two children and mother and the family is a total movie freak. They imply all the bollywood masala they see in movies in their lives to add flavors and essence of love, tragedy and humor to it.
7. " Aahat Season 1 Aahat is an eminent Indian horror-thriller series, >> Read More... ", " Aahat Season 2 Aahat 2 is a horror story which was aired on Sony >> Read More... ", " Aahat Season 3 Aahat was an Hindi TV serial aired on Sony Channel >> Read More... ", "Aahat Season 4", " Aahat Season 5 The Hindi TV serials are always fascinating to the >> Read More... ", "Aahat Season 6"
6 seasons of the show, written by Yash and Sima ruled the Sony TV from 1995-2015. The horror show dealt with paranormal activities and the plotlines like suspense thrillers, supernatural powers etc. No wonder, every new episode was a new roller-coaster ride for the viewers.
8.
From 2004-2006, 70 episodes were blockbuster comedy on the Star One Channel. The show was based on a Gujarati upper class family of Indravan Sarabhai, who keeps on teasing his wife and the son Rosesh for being the mommy's boy along with his daughter-in-law Monisha. Thus, the show turns into a humorous conflict Sarabhai Vs Sarabhai.
9. ' Hasratein Hasratein is television soap, which has first aire >> Read More... '
The soap opera aired on Zee TV in mid 90s ran 4 successful seasons and 208 episodes starring Seema Kapoor Seema Kapoor is a renowned veteran television and >> Read More... , Shefali Chhaya, and Dharmesh Vyas Dharmesh Vyas is a highly talented and gifted acto >> Read More... . The story was adopted from a Marathi novel Adhantari written by Jaywant Dalwi in which Savi, the lead actress, leaves her household and husband behind to go with an extra marital affair with another married man, with both of their spouses being aware of the situation.
10. Kaun Banega Crorepati Kaun Banega Crorepati or KBC is a popular televisi >> Read More...
Last but not the least on the list is the very renown series KBC which was initially aired on Star Plus, then Sony TV. The concept was to conduct a quiz show and make the winner a Crorepati. From season 1 to season 8, and prize money from 1 crore to 5 crore, with and Shah Rukh Khan Shah Rukh Khan or also known as SRK is a prominent >> Read More... , the show gained huge name and fame.