Bollywood industry is a big loop of confusing stories. There are a lot of movies, which the audience couldn't understand the endings.
1. PK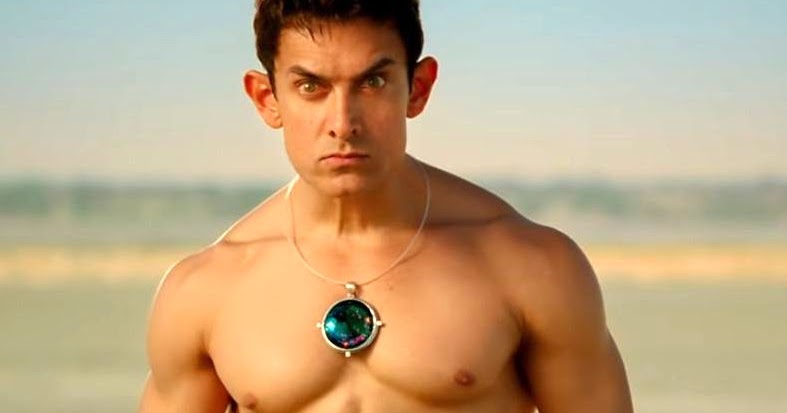 ...
'PK' was a movie directed by Rajkumar Hirani Rajkumar Hirani is one of the ace director, screen >> Read More... . It was a comedy Drama film and was massively successful at the box office. Aamir Khan Aamir Khan or Mohammed Aamir Hussain Khan is Bolly >> Read More... played an amazing role in the movie. He played the role of an Alien who comes to planet earth on a research mission. His remote gets robbed, and then he starts finding it. Later on, he falls in love with Jaggu. It had a very good start, but the ending was quite confusing.
2. DELHI 6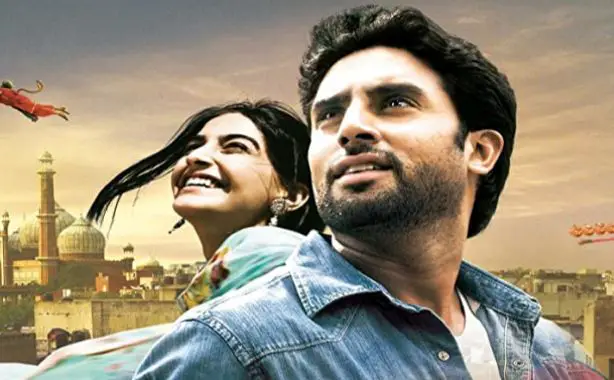 ...
Delhi 6 is a Drama Film. It featured Abhishek Bachchan Abhishek Bachchan, or Abhishek Srivastava, is a ve >> Read More... and Sonam Kapoor Sonam Kapoor, Daughter of Anil Kapoor and model Su >> Read More... . The movie was directed by Rakyesh Omprakash Mehra. The Kala Bandar in the movie was Abhishek Bachchan. He gets shot by the people in Delhi. And later on, after all his treatments, he survives. That was pretty confusing as the movie had too many things happening at the same time.
3. ANDHADHUN
...
' Andhadhun Click to look into! >> Read More... ' was a movie which was made on a budget of only Rs. 25 crores. It was a comedy thriller film. The roles and actions of famous and talented actors Ayushmann and ' Tabu Tabu is a wonderful gift to the Indian cinema. She >> Read More... ' were mind-blowing. This movie earned Rs. 72.37 crores. Ayushamann fakes to be blind in the movie. The ending of the movie was very much confusing.
4. STREE
...
The movie ' Stree Click to look into! >> Read More... ' was directed by Amar Kaushik Amar Kaushik is a Mumbai-based director who hails >> Read More... . It is based on true-life events. Stree is a comedy horror film. Shraddha Kapoor Shraddha Kapoor, born on March 3rd, 1989, is a you >> Read More... and Rajkummar Rao Raj Kumar Yadav, also known as Rajkummar Rao, star >> Read More... played the leading roles in the movie, Stree. At the end of the movie when Stree enters the village, she finds her statue and gets amazed when she reads the carving on the statue 'O Stree protect us' and thereafter she never comes to the village.
...
5. TUMBBAD
...
' Tumbbad Click to look into! >> Read More... ' is one of the best horror films which was directed by Rahi Anil Barve Bio coming soon... >> Read More... . Sohum Shah Sohum Shah is a Bollywood actor and a producer. Th >> Read More... played the role of Vinayak Rao. The movie was pretty amazing, but many people did not get the plot twist at the end.
6. GANDU
...
The movie 'Gandu' is a black and white drama film directed by Qaushiq Mukherjee If there is one word that can describe Qaushiq Muk >> Read More... . The actors starred are Anubrata Basu Anubrata Basu was born on October 5th, 1989 in Cal >> Read More... , Abal Joyraj, Kamalika Banerjee Kamalika Banerjee is a famous actress that has mad >> Read More... , Silajit Majumder Silajit Majumder- an Indian Bengali singer and son >> Read More... , and Rii Sen Rii Sen, whose birth name is Rituparna Sen, was bo >> Read More... . In Gandu, a person wins the Bhutan State Lottery and tries to come back to his native place Kolkata. It ended with Gandu becoming a successful rapper.
7. NO SMOKING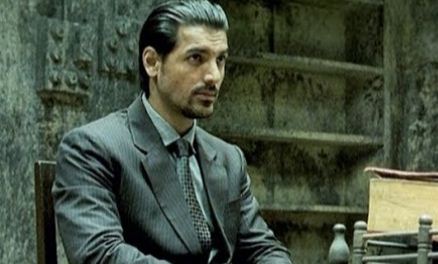 The movie was directed by Anurag Kashyap Born on 10th September 1972, Anurag Kashyap has es >> Read More... in the year 2007. The film has John Abraham Like some of our sexy stars, John Abraham has had >> Read More... , Ayesha Takia Ayesha is a Bollywood film actress, born on 10th A >> Read More... , Paresh Rawal The Padma Shri award winner who shot to fame with >> Read More... , and Ranvir Shorey Intro: Ranvir Shorey is a popular Indian movies ac >> Read More... . The movie is a thriller that is produced by Vishal Bhardwaj The most outstanding of a successful film producer >> Read More... and Kumar Mangat Pathak. In the movie, the person is addicted to smoking. The first time the person killed his loved one. The second time he loses his finger, the third time, the death of his loved one, and the fourth time, he was taking to the soul of his loved one. It was the mess on the mess, and the fans did not like the movie.
8. AASHIQUI 2
'Aashiqui 2,' is a romantic musical drama film. It featured Aditya Roy Kapur Aditya Roy Kapur, a young and successful actor wa >> Read More... and Shraddha Kapoor in the lead roles. It was produced by Alia Bhatt's dad Mahesh Bhatt Filmmaker Mahesh Bhatt created a niche for himself >> Read More... . In Aashiqui 2, Aditya Roy Kapur, who played Rahul dies in the end, as he did not want to be the burden in Aarohi's life. Shraddha, who played Aarohi autographs as "Aarohi Rahul Jaykar." Hence, the movie Aashiqui 2 was confusing in the end and did not have a perfect ending for the people.
9. KICK
' Kick Click to look into! >> Read More... ' is an action film directed and produced by Sajid Nadiadwala Sajid Nadiadwala is undoubtedly one of the most in >> Read More... . It is a remake of the Telugu film Kick. At the ending of the movie, Devi thanks Himanshu and says that he was never against him but was against the corrupt system. It was pretty confusing.
10. AGENT VINOD
Agent Vinod Click to look into! >> Read More... was directed by Sriram Raghvan and Arjit Biswas. It starred and Kareena Kapoor Khan Kareena Kapoor is a super hit actress working in I >> Read More... in the leading roles. It is an action spy film. Saif played the role of Agent Vinod. At the ending, the movie showed Vinod at the cape town and the Russian girl smiles at him, and after that, it has shown that Vinod has moved onto his next mission.