Television industry is not an easy place to be in. it has one of the most fickle structures, and it depends entirely on TRPs and ratings. Sometimes, shows are taken off air within 2 months because they fail to impress the audience, and sometimes shows go on and on for years, because audience loves to see the drama. However, those shows that were pulled off air barely get a chance to prove that they can do well or that their concept is entertaining. It has happened so many times that a show has to end long before the makers actually get to the original concept of the show, all because it did not pull enough people towards it. Here are 20 such shows that went off air too soon, and could have done better had they been given the chance.
1. ' Ek Duje Ke Vaaste 'Ek Duje Ke Vaaste' belongs to the Romanti >> Read More... '
...
The show ended recently, but it sent its fans into frenzy. So much so, that a lot of its fans marched into the office of Sony TV asking to be heard. They did not want the show to go off air. However, the decision had been made, the actors were upset, but their health was also not keeping up with the schedule. Due to the virus that has been spreading all over the country, the actress of the show fell ill and could not come for shooting for several days. As soon as she got a little well, the male lead too caught onto the virus, and so the makers had to make the tough choice.
2. ' Bade Bhaiyya Ki Dulhania Bade Bhaiyya Ki Dulhania is an Indian, Hindi langu >> Read More... '
...
The good thing is that the show got to portray its primary concept on television, with the people of the Pant Bhawan finding a suitable bride for their eldest son. The couple was very much in love and the show ended a day after these two got married. However, the bad thing was that the show was on air for barely a few months and a lot was left in the story to be explored.
3. ' Humko Tumse Ho Gaya Hai Pyaar Kya Karein Humko Tumse Ho Gaya Hai Pyar Kya Karein is a Hindi >> Read More... '
...
This is another show that ended recently, and had the cursed time slot of 8:30 on Star Plus. For some reason, all the shows that have this time slot on Star Plus get pulled off air in barely any time, irrespective of how well it starts off or how interesting its story is. The show too had a different story, with a girl being very vocal about her preference for money and a man who was sober and in love with his accountant.
4. ' Nisha Aur Uske Cousins Nisha Aur Uske Cousins was an Indian television so >> Read More... '
...
The show was youth based and hilarious at times. Nisha and her gang of cousins live together, face problems and difficulties together, love each other and get each other out of trouble. Nisha had become a tomboy after she nearly got raped at a sports meet, but then she falls in love and the story takes a different turn. The chemistry between Nisha and both the actors who worked opposite her was amazing, and would have been great to work with had the show gone on for more time.
...
5. ' Tu Mera Hero Tu Mera Hero is a show based on a Bollywood movie >> Read More... '
...
It focused on Titu, who was lazy to a fault, and Panchi, who was in love with Titu and after their marriage takes up the responsibility of getting Titu on his feet and making his parents proud. He ultimately proves to be a talented comedian who takes care of his family and loves his wife. The show could have done well had it gone on for longer period of time, but it was pulled off air due to low ratings.
6. ''
...
There is no one today who has not seen Sarabhai Vs Sarabhai and does not wish that the show had more episodes. People keep calling out to the makers for more seasons even today. But the show was watched by even those who do not watch television and it is said that the actors are working on a web series, which has made its uncountable fans all the more excited.
7. ' Dahleez The serial Dahleez is popularly known as Swadheent >> Read More... '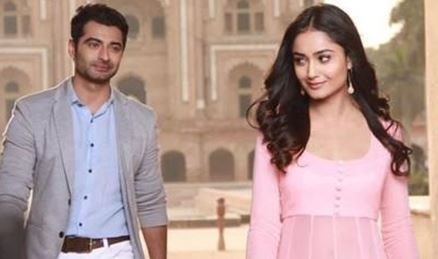 The show was a different drama from the everyday dramas that air on our television screens. The show focused on the life of a passionate lawyer and an equally passionate officer, who were both honest and eventually fell in love. They save the country from terrorist attacks and eventually start living together. The show had many fans who loved the intriguing plot line, but the show aired at 8:30 on Star Plus and could not escape the curse.
8. 'Maha Kumbh: Ek Rahasaya Ek Kahani'
The show had Gautam Rode Gautam Rode is an Indian actor who predominantly a >> Read More... in the role of a passionate warrior. He is a handsome man with a huge fan following, especially since the days of his show ' Saraswatichandra Click to look into! >> Read More... ' opposite Jennifer Winget Jennifer Singh Grover, a popular Indian actress an >> Read More... . However, this show did not have the same fate as Saraswatichandra and soon went off air.
9. ' Mahi Bio coming soon... >> Read More... '
The show ended in all of six months. Before the end, its lead was replaced, the female lead was not happy with the production house and even when the decision to end it had been taken, the media knew of it long before the actors did. The show also suffered due to poor ratings.
10. ' Pyaar Ko Ho Jaane Do Pyaar Ko Ho Jaane Do belongs to the drama genre. I >> Read More... '
The show had Mona Singh Mona Singh is a popular Indian model-turned-televi >> Read More... and Iqbal Khan, both actors who are experienced and have established fan bases. However, their show ended after merely 104 episodes, and the last episode aired on the 22nd of January, 2016. The show lacked heavily when it came to TRP.
11. ' Kaisi Yeh Yaariyan Season 2 Kaisi Yeh Yaariyan Season 2 took forward the story >> Read More... '
The show had Parth Samthaan Parth Samthaan was born on 11th March 1991 is Pune >> Read More... and Niti Taylor Niti Taylor is a 20-year-old TV actress who got re >> Read More... as its leads, and the two became overnight stars as the show's first season became hugely popular. However, the second season failed to create the magic and the makers decided to pull the plug. What was worse was that the male lead Parth Samthaan had left the show in between and had to be called back due to fans' demands.
12. ' Kuch Toh Hai Tere Mere Darmiyaan Kuch Toh Hai Tere Mere Darmiyaan is a Hindi serial >> Read More... '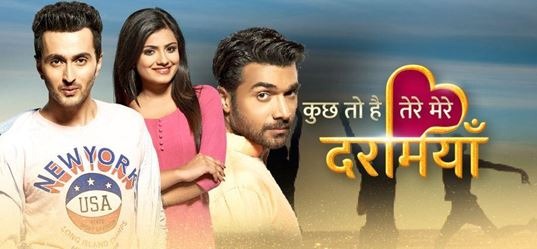 The show ended long before anyone could notice it. Long before the concept became clear, the makers had to change the lead pair as the actors failed entirely to impress the audience. The show that replaced this show, Silsila Pyaar Ka It is an Indian Family Drama Television series, wh >> Read More... , too ended just as soon.
13. ''
The show was on air for all of seven months! Before it ended, the makers tried one last stunt to revive it, and killed off all the male characters of the show. They then introduced Aamir Dalvi Aamir Dalvi is an Indian television actor and a mo >> Read More... as the new lead and hoped it would do better. However, the ratings fell even more, as the audience that had remained faithful to the show were the ones who had been fans of the actor who was the male lead before the accident.
14. ' Tere Sheher Mein Tere Sheher Mai is Indian drama-based televisions >> Read More... '
Dhruv Bhandari Dhruv Bhandari is the son of veteran actor Mohan B >> Read More... , the male lead of the show decided to quit the show when it had already been performing poorly. Although it had been launched with a lot of hope and many were sure of its success due to its concept, it failed to intrigue the viewers and the low TRPs soon lead to its going off air.
15. ''
Ek Nayi Ummeed Roshni was launched with a lot of hope. Medical dramas before this had all done extremely well, and the same was expected from this show as well. However, the show was on air for all of 4 months and even though Pooja Gor Pooja Gor is a Hindi Television actress. She was b >> Read More... 's previous shows had been big hits, this one was forced to bite the dust as it heavily lacked in the viewership department.
16. ' Razia Sultan Razia Sultan belongs to the genre of Indian histor >> Read More... '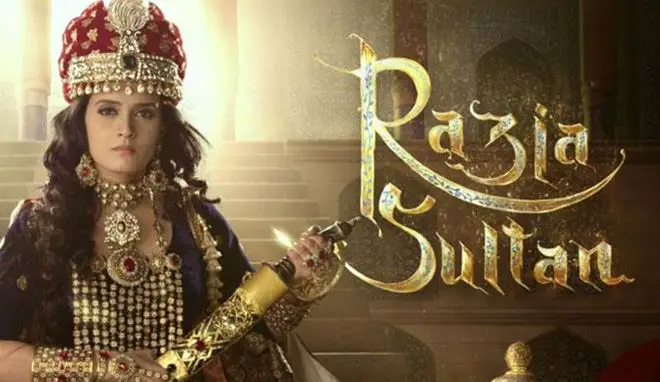 The show was launched in March and came to an end in October. Although historical shows are generally big hits among the audience, this one failed to impress. The actors stated that they would miss the team and that shooting for the show was a memorable experience.
17. ' Reporters Reporters is a fiction based newsroom drama series >> Read More... '
The show aired on Sony TV, and had the super talented and dashing Rajeev Khandelwal Rajeev Khandelwal is a model turned film and telev >> Read More... as its lead. It portrayed the everyday lives of journalists, how they struggle within the office space and outside it, trying to find news and solve mysteries. This show too catered heavily to the youth and managed to make a lot of fans, but not enough to keep it running for too long.
18. ' Krishan Kanhaiya We have seen people befriending Gods and Demons in >> Read More... '
This show was on air only for four months. It was loosely based on the movie OMG: Oh My God, which had been a big hit and the show was expected to do the same. But it failed to impress and the actors too were saddened at the sudden decision, since the show barely got a chance to explore its storyline.
19. ' Dilli Wali Thakur Gurls This show is 2015, Hindi light-hearted soap opera >> Read More... '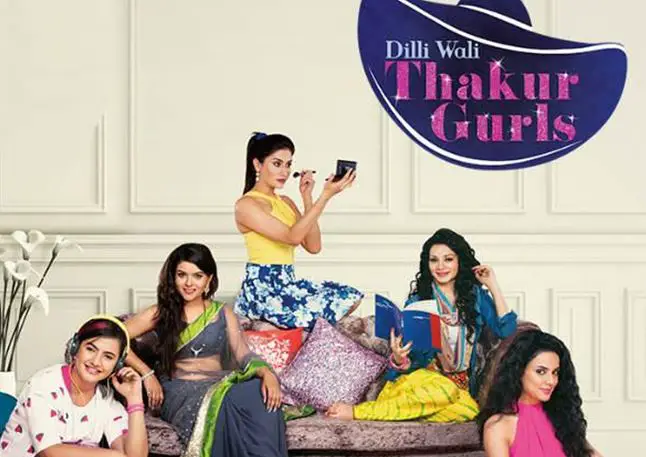 The show was based on the popular novel Those Pricey Thakur Girls by Anuja Chauhan Anuja Chauhan is an Indian Author and Screenwriter >> Read More... . The show did well for a while but sank due to too much drama, even though it had familiar faces with uncountable fans. The show ' Gangaa Gangaa is an Indian soap opera drama created by Sp >> Read More... ', that has always been popular with the audience, had to run for a complete hour in order to make up for this show going off air.
20. ' Baawre Chal Jahan Chalen Mann Ke Paav Re Baawre was an Indian television series broadcasted >> Read More... '
Although the show used to air for five days each week, it did not impress the audience and went off air within three months. The storyline, where two people hate each other but end up falling in love, is perhaps too old to impress now.