Age never spares anyone. The bones weaken, hair lightens, skin loosens, and priorities change to the point that changing appearance no longer matters. At that point of time, when you know life is slipping through your fingers, all that matters is enjoying what is left of life and living each day to its fullest. Life takes its toll on everyone, even on celebrities. Sure, they care about their appearance a little more than the rest of the world, but that is because they have lived in a time when the entire nation worried about their appearance. Even after years, all parts of their life are still under scrutiny, though not as strict. The following are a few celebrities that in their time were the epitome of beauty.
1. ' Rishi Kapoor'
Have you seen how handsome his son is? The entire Kapoor clan is just as beautiful, and Rishi Kapoor back in the beginning of his career was the same, chocolate boy that we remember seeing in ' Saawariya'. The resemblance is stark and exceedingly lucky for the rest of the world, that get to be entertained by them.
2. ' Govinda'
Known for his impeccable comic timing, a unique dance style that has become a separate genre in itself and the peppy movies he has done, Govinda has had a long career that spans for over thirty years. Through these years, he has played all sorts of roles possible and even the audience of today loves his expressions, that have always been the most entertaining part of him.
Today he is known for his voice and his height, the very things that he was rejected for at first. The 'Shehanshah of Bollywood, he has proved time and again his finesse as an actor and his professionalism by shooting despite injuries. In the whole of Bollywood, there is not one actor who is respected as much as him or trusted with a film like he can be.
Back in his day, he was so handsome, that it will make your heart skip a beat, even if you see a picture of him from that time. A recipient of many awards including Padma Bhushan and Dadasaheb Phalke Award, he has produced, directed and acted in many movies, 'Aag' being his first film as an actor and almost fifty years later, 'Side Streets' being his last.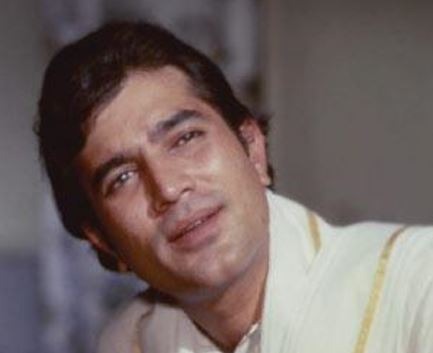 We fawn over the actors of today, fall in love with them, but forget them as soon as a better-looking actor comes around. On the contrary, these actors enjoyed fame and fortune for all of their lives. It is a fact that when Rajesh Khanna parked his car outside his shoot location, he returned to see the car covered in lipstick marks. Perhaps to make it more convenient for his female fan following, his cars were always white.
6. Manoj Kumar
Also knows as Bharat Kumar, for the many patriotic films he acted in and directed, he had been honored with the Padma Shri in 1992 and in 2016 he was awarded the Dadasaheb Phalke Award. Some of his best films include Do Badan, Woh Kon Thi, and many more.
For two decades, he ruled the Indian film industry with his dreamy eyes and awe-inspiring acting skills. Most of his songs were sung by the legendary Mohammad Rafi. Many times, he acted in women oriented films, like 'Naqab', where his roles were less important than that of the lead actresses. This proved not only his confidence in himself but also his respect for women, which made him even greater.
8. Dev Anand
He has worked in many films, most of them blockbusters, and he has always enjoyed a high level of respect in the industry contributing to his talents. What is more amusing and scary at the same time, is that it is said that when his female fans saw him, they would literally jump off the roof.
9. Reena Roy
This conventional beauty's first hit film, which also won her a Filmfare nomination, was 'Nagin'. What we see now is the revival of the Nagin concept. But the era we are talking about was when this concept was born. Here Reena played the Nagin, and killed five men who were responsible for her lover's death.
10. Jaya Prada
The actress, belonging to Andhra Pradesh had trouble with the language and had to be tutored for it, for the successful film 'Kamchor'. Her first Filmfare award for best actress – Telugu (although she had received nominations before that) was for 'Saagara Sangamon' with Kamal Haasan.
11. Poonam Dhillon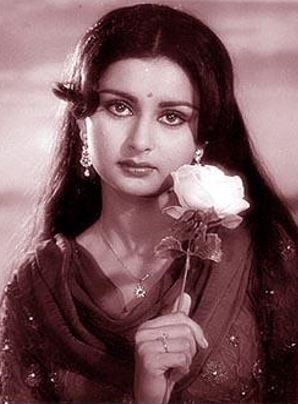 This stunning small town girl from Kanpur, went on to win Femina Miss India. She is very fondly remembered for the six films she did with Rajesh Khanna, but the film that filled the entire country with her admirers was Yash Chopra 's 'Noorie', with Farooq Sheikh which she did in the very beginning of her career.
12. Neetu Singh
A Delhi girl born in a Sikh family, Neetu did many films that include ' Amar Akbar Anthony', 'Kabhi Kabhi', etc. A huge chunk of her films have her now husband Rishi Kapoor as her hero, and after their marriage, she made an exit from Bollywood for a good 26 years. She then returned with movies like ' Love Aaj Kal', 'Do Dooni Char', in most of which she is seen with her husband.
13. Parveen Babi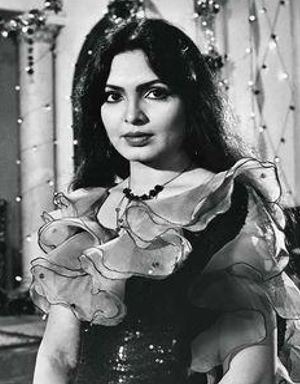 Movies as sublime as ' Deewar', ' Shaan', Yeh Nazdeekiya, Namak Halal, happened because of this actress from Junagadh. The directorial legend B.R. Ishara first found her at Ahmedabad University where she was offered a film opposite Salim Durrani, a cricketer. The film's name was ' Charitraheen', and the actress then went on to win many hearts and awards in the rest of her career.
14. Zeenat Aman
If not for her, the women in the films we love so much would probably still be the shy, submitting and obedient women who do not step out of their house. Zeenat was perhaps the first one to portray a bubbly, rebellious, and self-respecting woman whose life went beyond her husband in movies like ' Hare Rama Hare Krishna'. She was also among the first actresses to be discovered through beauty pageants. She was also the winner of 1970 title of Miss Asia Pacific.
15. Rakhee Gulzar
This Bengali beauty was born on the very day India gained independence from the British, i.e., 14th August 1947. She began her successful career as an actress with 'Jeewan Mrityu' by Rajshri productions. Later in her career, she worked with great actors like Shashi Kapoor in their film ' Sharmilee' and so on.
16. Smita Patil
This Marathi woman debuted in 'Charandaschor', directed by Shyam Benegal. She contributed greatly to bringing the new wave cinema to Bollywood, specifically with her sensual and strong roles, promoting feminism and inspiring thousands of women through her roles, at a time when patriarchy ruled with full force. Her best films include ' Bhumika' and 'Mirchi Masala'.
17. ' Rekha'
This Tamil actress has forever been a mystery, especially since she wears all those things that only a married woman does, despite being single. Nevertheless, she is much loved and has been India's favorite for more than the forty years that she was a part of the industry. Her most appreciated film, which also won her a National Film Award, was ' Umrao Jaan'.
18. Hema Malini
The South Indian beauty, better known as the Dream Girl has won Padma Shri and has been nominated more than ten times for the Filmfare Award for best actress. Her roles opposite Amitabh Bachchan have always garnered her much praise, even if it is that of a mature couple in ' Baghban', or ' Baabul'. She was a crucial part of ' Sholay', India's all-time favorite.
19. ' Vyjayanthimala'
A classical dancer, singer, choreographer, and politician, along with being the most beautiful actress of her time. She made her debut in the Tamil film industry and swept Bollywood off its feet. She is also considered the first female superstar in Bollywood. If nothing else, you are probably aware that Shah Rukh Khan's ' Devdas' was a remake, which had been made several times in several languages. In the 1955, Vyjayanthimala played a role that many heroines declined, that of Chandramukhi, who owns a brothel and she was beyond wonderful, and absolutely convincing.
20. Meena Kumari
Also a known poetess (she used the name Naaz to publish poetry), Meena Kumari is the original Tragedy Queen of our country. She lived for a mere 39 years, but she worked for 30 of those years. Meena Kumari's biographer stated that she was so beautiful that actors like Dilip Kumar, Raj Kapoor often forgot their lines or would lose themselves in her beautiful self. She was also the first female actress to win the Filmfare Award for best actress.