There are some celebrities who need to all but breathe in order to be in the news. The entire country loves them, to the point that they cannot even visit a mall without being mobbed. At the same time, there are some celebrities who are constantly searching for media attention in order to be in the news. Any event of any consequence will provoke them to hold a press conference where the media goes to provide the country with some amusement and the celebrities do questionable antics that might as well land them in a circus. Many go too far by doing things like promising to strip in public, randomly kiss or get kissed, and give senseless, over the top replies to the media's questions. The following is a list of some such celebrities who have gone high and low in search of their two minutes of fame.
1 Rakhi Sawant Rakhi Sawant, the well-known drama queen of the In >> Read More...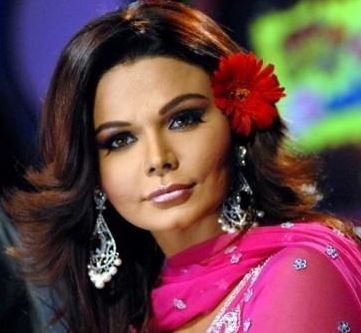 ...
This is one name that is entirely self-explanatory. The woman has no boundaries when it comes to her antiques and no filter when it comes to what she says. What is worse is that she has no clue what she says, comparing herself to the likes of ' Madonna Madonna Louise Ciccone, best known worldwide as Ma >> Read More... ' and Jennifer Lopez Jennifer Lopez aka Jennifer Lynn Lopez is an Ameri >> Read More... . Recently, a trailer of her upcoming movie was released, in which she plays the female lead. Perhaps it is meant as a serious drama film, but the pathetically dubbed movie and incredibly weak content only serves as a laugh generator.
2 Kamaal Rashid Khan Kamaal Rashid Khan better known as KRK is a reali >> Read More...
...
This man has serious problems. He left the country and shifted to Dubai when the government changed and now, he sits behind his phone and insults actors and actresses, who have achieved the level of success that he never can. It does not matter to him if it is someone as experienced as Bipasha Basu Bipasha Basu, born in January 7,1979 in Delhi, is >> Read More... or as young as Alia Bhatt Alia Bhatt is a trendsetting actress from Mumbai, >> Read More... . All he cares about is to somehow be noticed, and become the center of attention. He has also become a self-acclaimed critic, reviewing movies that he never could have been a part of.
3. Mallika Sherawat Mallika Sherawat is a glamorous Model turned bold >> Read More...
...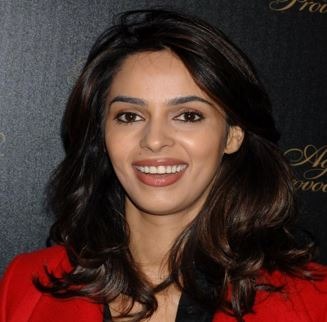 Remembered only for her bold outfits, her recent Hollywood ventures like 'Hiss' and 'Politics Of Love' came and went without anyone's knowing. Trying to draw pity and a fan following from her background as a Haryana based girl, she has managed to draw attention with stunts like jumping next to Obama for a selfie, and many more such hilariously humiliating activities.
4. Sherlyn Chopra Sherlyn Chopra is a renowned Bollywood actress, wh >> Read More...
...
The first Indian to pose entirely nude for Playboy magazine, she has tried her hand at almost everything. 2013 saw a song and music video titled "Bad Girl" by her, then she tried her hand in a film that the Indian audience never got to see, as its lead actresses. The movie could not release in India because of its various nude scenes. She has forever been trying to sell her work through her body and failing miserably.
...
5. Poonam Pandey Poonam Pandey is a film actress from Bollywood and >> Read More...
...
The girl has been trying to bare herself to the world for a long time now. In 2012, when India lifted The World Cup, she had promised to strip but could not do so due to unavoidable reasons. Later, she posed nude for Kolkata Knight Riders. Most of the publicity she has garnered is due to the nude pictures of herself that she posts online.
6. Qandeel Baloch
...
She was a tamed down version of the previous two women, but since she is no more, I will not be saying much about her.
7. Ashmit Patel Ashmit Patel is an Indian film actor and director >> Read More...
Popular more than anything else for being the brother of a not so successful actress herself, Ashmit gained true popularity with Bigg Boss Bigg Boss Tamil is the Tamil language version of t >> Read More... , with the help of Veena. The then couple left no stone unturned to prove to the world that they were genuinely a couple but soon parted ways after the show ended.
8.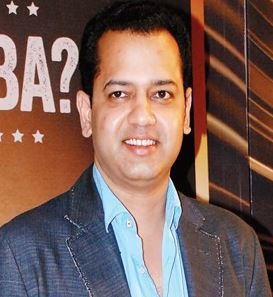 A politician's son, he will appear on any platform as long as he gets a chance to be on television. The man appeared twice on Bigg Boss, once with his former wife Dimpy Ganguly Dimpy Ganguly, an Indian model and actress was bor >> Read More... , who, like his first wife had divorced him and accused him of domestic violence. He is a terrible dancer but appears in dance reality shows whenever he is called, never refusing a chance to be on television.
9. Sambhavna Seth Sambhavna Seth is an Indian dancer, Hindi televisi >> Read More...
Having also appeared twice on Bigg Boss and a good friend of Rahul Mahajan, this 'actress', even on the show, never let go of a chance to become the center of a conflict. She could always be seen screaming her heart out, trying to turn the cameras towards herself.
10. Raja Chaudhary Raja Chaudhary was born on 23 rd July 1975, in Mee >> Read More...
Another former Bigg Boss contestant, the only reason that he is known for is physically abusing his ex-wife Shweta Tiwari Shweta Tiwari is the well known face of Indian Tel >> Read More... . Reports of his drunken fights and tantrums also appear in the news every few days.
11. Ajaz Khan Ajaz Khan is a very popular model and radio jockey >> Read More...
He is so pathetically in need of limelight that he accused Kapil Sharma Kapil Sharma was born in a small town of Amritsa >> Read More... of not airing the episode in which he came as a guest on Kapil's show. The brawl went on, mostly consisting of Ajaz throwing accusations and Kapil just balancing them until the episode finally went on air.
12. Kashmira Shah Kashmira Shah or also known as Kashmera or Kash, i >> Read More...
She appeared in the very first season of Bigg Boss and has since tried to remain in the limelight through small roles in films and daily soaps and some very bold statements regarding her personal life.
13.
An item song, various allegations, a stint in Bigg Boss, are all that are there of her career. She claimed that she was molested in Udaipur in April 2015 by an unidentified man, then claimed that she was raped for three days, after being drugged, by an unidentified man in August 2015. If these allegations are true, however, then we hope the criminals are severely punished.
14.
Now Gaia Sofia Mother, a nun, the former model held a press conference where she declared her conversion, leaving behind all 'worldly' ways. In the conference, she waved her removed silicon implants in the reporters' faces, claiming that they had been removed from her body as she has now sworn off anything materialistic, including sexuality.
15. Gauhar Khan Gauhar Khan or Gauahar Khan or Gauahar Zafar Khan >> Read More...
From making an Indian version of 'Keeping Up With The Kardashian', called the '', to screaming and crying in Bigg Boss' house, the girl has done every possible thing to be in the public eye. The most recent was the incident where an audience member slapped her on the stage of 'Raw Star' and the world has since been speculating if it was a true incident or was staged.
16.
On 26th January, when the Pakistani actress was asked what she thought about the day and what message she wanted to convey to India, the former Bigg Boss contestant stated that all her condolences were with India, and it was a black day in the history of not just India, but also the entire world. Confused? She mixed up 26 January and 26 November in her head.
17. Dolly Bindra Dolly Bindra is an Indian film and TV actress and >> Read More...
Not a face, or a voice you can forget. She has played stock characters in various daily soaps and movies, and appeared in Bigg Boss, showing there her true avatar of an unbearably loud, abusive and demeaning woman.
18. Karishma Tanna Karishma Tanna is an Indian Television actress bor >> Read More...
Cheating in the Bigg Boss house, cheating in Nach Baliye Whooping success to its credit of 145 episodes and >> Read More... and then trying desperately to win the judges' sympathy in Jhalak Dikhla Jaa, this fiercely competitive woman could kill to be the center of attraction, and to win. It is of no consequence to her what the competition is, as long as she gets to win it.
19. Mandana Karimi Mandana Karimi is an Iranian model and actress; li >> Read More...
She is probably the most unfair contestant that the Bigg Boss house has ever had. First getting into a fight over nothing, and then crying over it in the corner that she was being targeted. Her movie survived at the box office merely because it was an adult comedy and she was last in the news for flaunting her engagement ring.
20. Ali Quli Mirza Ali Quli Mirza, whose full name is Nawab Ali Quli >> Read More...
One of the most entertaining and yet attention seeking contestants of Bigg Boss, he entered with a bang. He is a singer, but he annoyed his fellow contestants so much they were often seen asking him to shut up. Moreover, the cameras were almost always on him throughout his time there.