Thursday, April 25th, 2019
Avengers Endgame is the next sequel to Avengers Infinity War. The film crew had been promoting the film, unlike their previous films. Marvel Cinematic Universe had always given the best films to its fans and hopefully, this time too. It is to be noted that the pre-booking for Avengers Endgame had created a new record in India. The film has got third place in India after Rajamouli's "Baahubali" and " Rajinikanth 'Rajinikanth' is the name that is known in >> Read More... " and " S Shankar S Shankar is one among the populous directors who >> Read More... " movie 2 point O.
A lot of stickers had been created with the Avengers' characters. The fans started spreading memes and this excelled than the memes created for their regional movies.
Marvel Studios had occupied the fans fully with Avengers Endgame and the fans even started fighting for their favorite Marvel Characters. The film had also created a huge expectation if the resurrection of the stars who were killed in the Avengers Infinity War, takes place.
Whatever it might be, we could say that Avengers Endgame had made the fans addicted to it.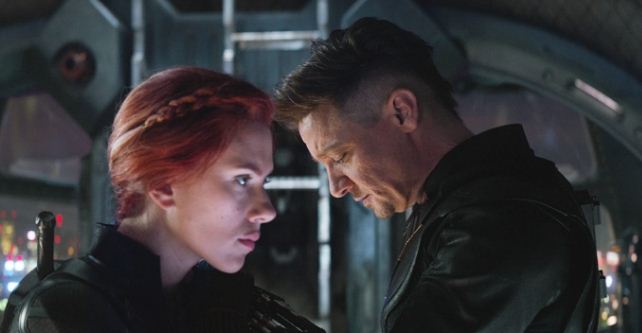 Robert Downey Jr One of the Hollywood's elite and utmost paid actor >> Read More... , Chris Evans Christopher Robert Evans (Chris Evans) is a promin >> Read More... , Mark Ruffalo Born on November 22, 1967, in Wisconsin, U.S, Mark >> Read More... , Chris Hemsworth A "heartthrob" and total madness of women from "do >> Read More... , Scarlett Johansson Named as the "Sexiest Woman Alive" in 2006 by popu >> Read More... , Jeremy Renner An independent film prowess that transcended from >> Read More... , Don Cheadle Don Cheadle was born on 29th November 1964 in Miss >> Read More... , Paul Rudd The handsome and charming, Paul Rudd born on 6th A >> Read More... , Brie Larson Brie Larson is an American singer and actress born >> Read More... , Karen Gillan Karen Sheila Gillan is a twenty-eight-year-old mod >> Read More... , Danai Gurira Danai Jekesai Gurira is an International actress a >> Read More... , Bradley Cooper Born as Bradley Charles Cooper on 5th January 1975 >> Read More... and Josh Brolin Aged 47, Josh James Brolin, took birth on February >> Read More... are in the main star cast. Anthony Russo Anthony Russo is an American director and producer >> Read More... and Joe Russo Joseph Joe Russo is an American director and produ >> Read More... directed the film. Marvel Studios produced it.
Stay tuned with us for the next interesting updates!