Telugu cinema has carefully adopted the important subject of mental health. These top ten Telugu films examine mental health and illness. Characters in these films bravely portray struggles with various mental health conditions, including anxiety, depression, and others. These films seek to increase awareness and understanding of mental health through compelling narratives. Take part on this journey with us as we explore the complexity of the human mind and develop greater empathy for those who are dealing with mental health issues.
1. Seshu
Seshu is a Telegu-language movie directed by Jeevitha and produced by Shivani Rajashekar Shivani Rajshekhar is an Indian film actress. She >> Read More... and Baby Sivani. The film stars Rajasekhar and Kaveri.
Seshu (Raja Sekhar) is a young man without direction who has been attending the same medical school for years. Although his brother (Nasar) cares for him, he is sentenced to five years in prison for assaulting a clergyman. The second child of a poojari in the same village is Abhitu (Kaveri). Abhitu rejects Seshu's love proposal when he makes it. Seshu saves Abhitu's sister from a prostitution home, but he is attacked by the thugs and suffers mental harm. The physician suggests the brother check Seshu into an ashram in Ahobilam run by sadhus for natural healing.
...
2. Ardhangi
Raghunath Rao and Nagendra Rao (Naagu) are the names of Zamindar Bhujangarao's two sons. Nagendra is harsh to his half-brother, while Raghunath has developmental disabilities. Raghu's impairment is brought about by the opium that was used to put him to sleep as a child, Padma discovers. Before passing away, the Zamindar changes his will to leave everything to Raghu, but Raghu instead bequeaths the property to Rajeswari and Naagu. Neelaveni, Naagu's lover, has his eye on Raghu's property and comes with him.
Despite their best efforts, Rajeswari and Raghu are unable to persuade Naagu to change his mind. Naagu is protected by Padma as he realises his error.
...
3. Punarjanma
The Tamil movie Punarjamna was released in 1963, directed by K. Pratyagatma. The film stars Akkineni Nageshwara Rao and Krishna Kumari Krishna Kumari was a leading actress in Telugu cin >> Read More... .
...
Gopi, a sculptor, was Zamindar's son. Vasanthi, his cousin, and he are in love, but his mother rejects the proposal. The doctor suggests that he hire a gorgeous female who is skilled in dance and music to be his career. To care for Gopi, Zamindar brings Radha from Kothi. Radha tries her hardest to help Gopi and bring him back to his senses, but Gopi ignores her and returns to Vasanthi. The reunion of Gopi and Radha marks the conclusion of the film. Anand is sentenced to death, but Jaya discovers Kumar's diary and shows that Anand is innocent. The happy ending of the movie sees Anand's innocence established.
4. Nenokkadine
The Indian Telugu language movie Nenokkadine was released in 2014. It was directed by Sukumar and produced by Gopichand Achanta Gopichand Achanta was born on 10th January. He is >> Read More... , Anil Sunkara Anil Sunkara is an Actor, Director and Producer in >> Read More... , and Ram Achanta Ram Achanta is a leading producer in the Tollywood >> Read More... . The lead roles were played by Mahesh Babu Born on 9 August 1975 in Chennai, Mahesh Ghattaman >> Read More... and Kriti Sanon Kriti Sanon is a model-turned-actress who made her >> Read More... .
...
A schizophrenic rock singer named Gautham experiences hallucinations of a strange individual, whom he thinks is one of the three people who killed his parents. He falls in love with Sameera while defending her from a gang of assailants. After escaping a murder attempt, Gautham discovers a sample of preserved rice in a safe. He avoids capture, and a supporter seeks retribution for the death of his father in Belfast at the hands of Gautham.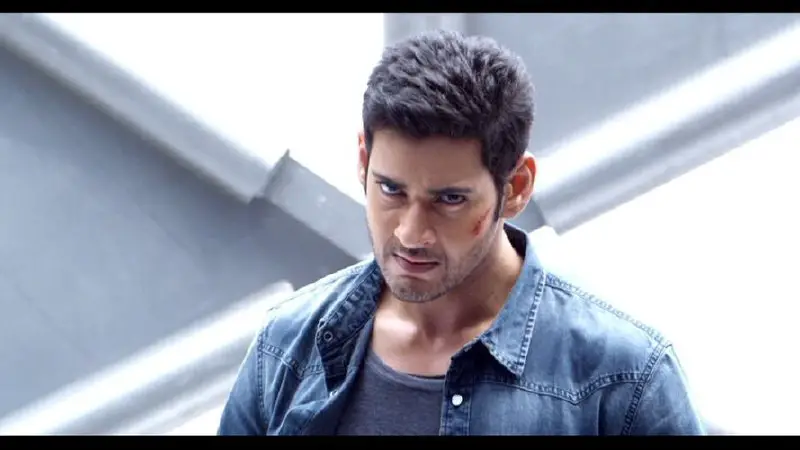 ...
5. Mahanati
The movie was released in 2018 and was directed by Nag Ashwin Nag Ashwin is a director/assistant director/ produ >> Read More... and produced by Priyanka Dutt Priyanka Dutt is an Indian Film Producer. She work >> Read More... . The lead roles were played by Keerthy Suresh Keerthy is the daughter of yesteryear actress Mena >> Read More... , Dulquer Salmaan Dulquer Salmaan is a popular Malayalam actor, who >> Read More... , Samantha Akkineni, and Vijay Devrakonda.
In 1980, Madhuravani and Vijay Anthony look into the existence and whereabouts of well-known former actress Nissankara Savitri. A letter from Savitri requesting to send her son to "Shankarayya" is found by Madhuravani. Savitri develops into a skilled dancer as an adult, bringing much money to Chowdhary. However, Madhuravani recognises her love for Anthony and goes to see Savitri in a coma when she develops an addiction to alcohol and loses her money. 1981 saw her passing.
...
The 2018 Telugu-language anthology film Kancharapalem was written and directed by newcomer Venkatesh Maha. It is distributed by Rana Daggubati Rana Daggubati is a famous Indian actor. He was bo >> Read More... under the Suresh Productions label and was created by American director Praveena Paruchuri Praveena Paruchuri is an actor and producer, predo >> Read More... . Over 80 non-actors are included in the film's cast; the majority of them are from the Visakhapatnam suburb of Kancharapalem, where the action takes place. The four unconventional love tales that make up the plot are all set in the Kancharapalem neighbourhood.
...
Within the confines of Visakhapatnam city's small Kancharapalem neighbourhood, the story centres on four couples who transcend barriers of age, religion, caste, and class. It also demonstrates the important role that life and time play in the outcomes of the four couples that defy social conventions out of love.
7. Goodachari
It's an Indian Telugu movie released in 2018 and directed by Sashi Kiran Tikka Sashi Kiran Tikka is a new-age Indian director who >> Read More... . The film stars Adivi Sesh Adivi Sesh Sunny Chandra is the full name of Adivi >> Read More... , , and Jagapathi Babu.
Arjun Kumar is chosen by the RAW's covert weapon, Trinetra, and given the mission to sneak behind enemy lines and conduct reconnaissance, assassinate, and sabotage. His former instructors, Shaam and Nadia Qureshi, support him. Arjun is attacked by Al-Mujahideen members after misinterpreting a clue, but he manages to flee. When Nadia and Shaam are assigned to catch him, he learns that Sameera Rao was an Al-Mujahideen member as well. After making a successful escape, he runs into Leena Raajan, who aids him in learning the truth.
When Sathya, Leena, and Arjun learn where Al-Mujahideen is based, they also learn that Raghuveer is Rana, a former friend, brother-in-law, ex-Trinetra agent, and ex-RAW agent who also happens to be Arjun's father. Sathya made up the story that they both died in a car accident in order to distract the Mujahideen. Using all the ruses Rana set up to get his son back, Arjun searches for Raghuveer on his own. Nadia reminds Arjun of Acharya's teachings on obligations to the country as he reveals that Shaam is the person responsible for Sameera's murder and the poisoning of the whisky Arjun gave to Damodar.
The movie was released in 2017 and was directed by Vivek Atherya and produced by Raj Kandukuri Raj Kandukuri is a producer, director, distributor >> Read More... . The lead roles were played by Sree Vishnu Sree Vishnu is a Tollywood actor, born on 30th Aug >> Read More... , Nivetha Pethuraj Nivetha Pethuraj is an Indian actor and a model. S >> Read More... , and Amrutha Srinivasan Amrutha Srinivasan, born on November 3rd, is an In >> Read More... .
Aravind Krishna (Sree Vishnu) is a changeable individual who longs for the option he didn't select but finds solace in Swetcha (Nivetha Pethuraj). Aravind and Renuka cross paths once more in Mumbai, and Aravind develops feelings for her. However, Swetcha is able to track her down in a restaurant. By making a firm decision and proposing to Swetcha, Aravind overcame his disorder. Swetcha accepted with a slap.
The Indian Telugu movie Uyyala Jampala was released on December 25, 2013, and was directed by Virinchi Varma Virinchi Varma is a film director in Telugu film i >> Read More... . The film stars Raj Tarun Raj Tarun is a Tollywood actor who made his debut >> Read More... , Avika Gor Avika Gor is an Indian Television Actress who was >> Read More... , Punarvani Bhupalam, and Alluri Hanuma.
Soori declares his love for his cousin Umadevi, who falls in love with a techie named Parthu. Umadevi is saved by Soori and Vasu from Parthu's friends, and Suri teaches her the meaning of true love by paying for pani puri and dissolving their engagement. Despite their parents' objections, Suri and Uma make up and get married with their parents' approval.
10. Anand 2004
The movie was released in 2004 and directed by Sekhar Kammula Sekhar Kammula or Kumar Sekhar Kammula is a direct >> Read More... . The lead roles were played by Sekhar Kammula, Kamalinee Mukherjee Born on 4th March 1980, Kamalinee Mukherjee has wo >> Read More... , and Raja Abel Raja Abel is a well-known face in the Telugu film >> Read More... .
Roopa is a woman of integrity who works in advertising and teaches classical music on the side. She is confronted by Rahul's mother, who demands that she wear a North Indian dress. Rahul is a wealthy Marwari, and they are engaged. The rich industrialist's son, Anand, attends Roopa's wedding with his father and discovers that Roopa is the one for him. He decides to move into a room next to her house after abandoning his studies in the US. Roopa and Anand find it difficult to get close to one another, but Anita supports him. Anand approaches Roopa to ask for comfort after Rahul's mother passes away. After a few days, they cross paths once more, at which point Roopa confesses her love to Anand and learns that his father killed her parents. She makes amends and consents to marry Anand.