One of the purest and most unconditional forms of love is that which exists between a mother and child. Many Tamil and Telugu cinema films have expertly portrayed this unique bond, portraying the spirit of a mother's love, selflessness, and support. With their celebration of mothers' compassion and loyalty, these movies have moved viewers. Let's look at the top 10 Telugu and Tamil films that demonstrate deep affection for mothers.
1. Matru Devo Bhava (1993)
K. Ajay Kumar's touching film "Matru Devo Bhava" centers on the close relationship between a mother and her kid. The tale of Satyam, who is portrayed by Nassar, and his mother, whom Madhavi describes, is explored in the film. It illustrates a mother's willingness to make sacrifices to safeguard her kid and emphasizes the virtues of love, respect, and thankfulness.
...
2. M. Kumaran S/O Mahalakshmi (1980)
The main cast of M Kumaran, Son of Mahalakshmi, includes , Asin, Nathiya, and Prakash Raj Prakash Raj, born on 26th of March, 1965, as Praka >> Read More... . The character that Jayam Ravi played was that of a boxer who aspires to be like his father, whom he despises for abandoning his mother. After his mother's passing, Jayam Ravi disregards his hatred for his father and moves in with him as he had pledged to do. This movie depicts a son's love for his mother, who gave her entire life to care for him.
Amma Kanakku discusses the bond between a mother and her daughter in her writings. Amala Paul Amala Paul is the super talented star of South Ind >> Read More... portrays a mother who fights for her daughter's education and wants to give her the best. The performance of Amala Paul astounded everyone. Ashwiny Iyer Tiwari directed the family drama, in which Yuva Lakshmi starred as her daughter.
...
4. Valimai
Action scenes abound in the cop drama "Valimai," in which Ajith stars. The plot is advanced, but the film also subtly examines maternal sentiment. Sumithra played the mother of Ajith and three other children, portraying a powerful character in the movie. The audience responded positively to the film when it first came out.
...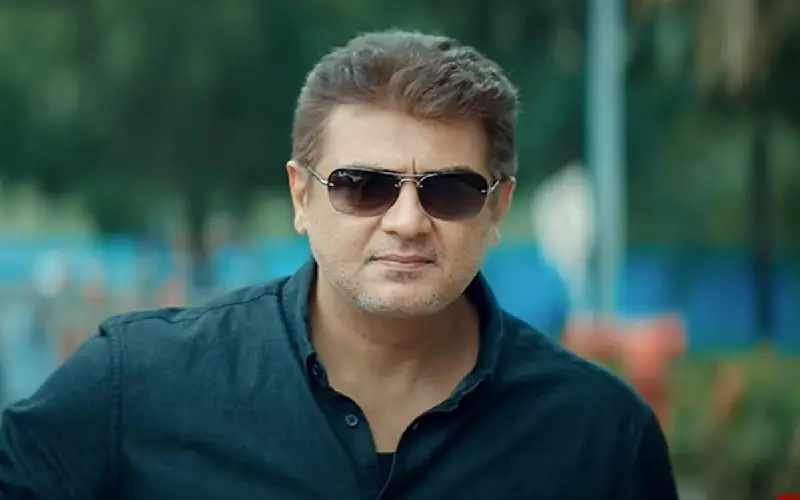 K. Raghavendra Rao's biographical film "Annamayya" honors the saint poet Annamacharya from the fifteenth century. The mother of Annamacharya, played by Rohini Hattangadi Rohini Hattangadi is an Indian actress who can be >> Read More... , is lovingly portrayed in the film as supporting her son's spiritual quest. The movie perfectly conveys a mother's unwavering support and confidence in her child's career choice.
...
The Tamil film "Pichaikkaran" does a fantastic job of capturing a mother's unwavering devotion. The story of Arul, a wealthy businessman who poses as a beggar to save his mother's life, is the focus of the Sasi-directed film. Arul illustrates the depth of a mother's love and the extent a son will go to defend his loved ones via selfless deeds of sacrifice. The movie examines the vital link between a mother and child, emphasizing the mother's unwavering care, sacrifices, and support. "Pichaikkaran" touches and inspires audiences by showcasing the strength and tenacity of a mother's love.
...
7. Velai Illa Pattathari (2014)
Tamil movie VIP (Velai Illa Pattathaari) does a fantastic job of capturing the relationship between a mother and her kid. The film, which was directed by Velraj, recounts the story of Raghuvaran, a talented engineer who is having trouble finding work. Saranya Ponvannan Saranya Ponvannan is one of the best actresses in >> Read More... , who plays Raghuvaran's mother in the movie, becomes his unwavering rock throughout. She supports him through good times and bad, encouraging him with words of love and advice. The film expertly conveys a mother's unconditional love, showing how her kid can overcome obstacles because she is there and believes in him. The movie "Velai Illa Pattadhaari" honors the importance and strength of a mother's unshakable love and support in a child's life.
...
"Gopala Gopala," a distinctive movie directed by , shows the affection and sympathy of a mother figure. After an earthquake damages his store, the protagonist of the story, played by Venkatesh, begins to doubt God's existence. He turns to a Pawan Kalyan-played attorney, who is thought to be the avatar of Lord Krishna, for assistance. The movie explores a mother's role in offering direction and support during trying times.
...
Srikanth Addala's touching family drama "Seethamma Vakitlo Sirimalle Chettu" emphasizes the value of a mother's love in bringing a family together. The film's main characters are the two brothers, played by Venkatesh and Mahesh Babu Born on 9 August 1975 in Chennai, Mahesh Ghattaman >> Read More... , and their mother, played by Prakash Raj. It displays the mother's selfless love and dedication to raising a happy family in a wonderful way.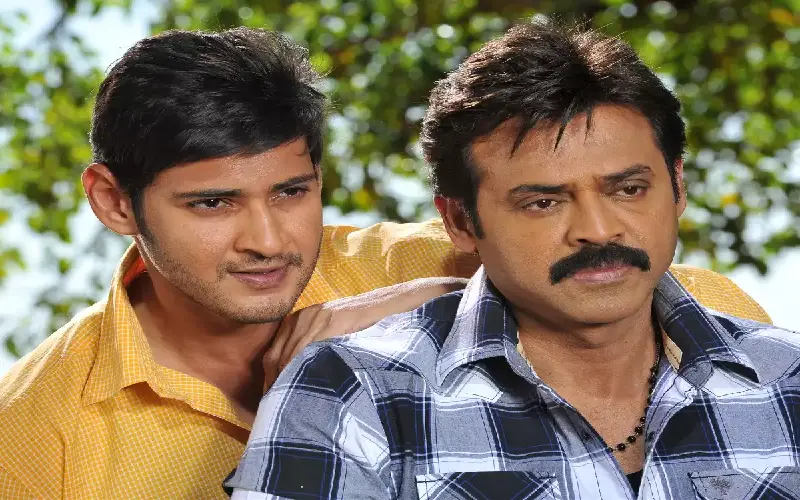 10.  Manam (2014)
Vikram Kumar's innovative film "Manam" explores the idea of reincarnation and shows how family members can remain inseparable even though they are separated by generations. The film stars the famous Akkineni family, including Samantha Ruth Prabhu Born on April 28 1987 Samantha is a model and actr >> Read More... , Naga Chaitanya Naga Chaitanya is a Telugu actor and he is into th >> Read More... , Nagarjuna, and . It effectively captures the relationship and unwavering love between a mother and her children and leaves an impression on viewers.