There are times when marriages don't work. It happens everywhere and in the film industry, where we see celebs marrying for the second or third time or maybe more. Reasons for couples parting ways vary. Here is the list of the top 10 Tamil celebrities who had multiple marriages.
When Haasan was 24, he married Vani Ganapathy Bio coming soon... >> Read More... , a dancer. She acted with Haasan in a movie and also worked as a costume designer. Ten years later, they parted ways. In 1988, Haasan married Sarika after his eldest child, Shruti, was born. The couple divorced in 2004. The following year, Haasan started his relationship with Gautami, his co-star. The couple ended their relationship after 13 years. Gautami announced their separation in her blog.
...
Murali Karthikeyan Muthuraman, mostly known as Karthik, is an actor, singer, and politician. He works for the Tamil Cinema. He is known as a multi-tasker, as Karthik is perfect at all emotions and expressions. In 1988, he married his co-star, Ragini. The couple had two sons- Gautam and Ghayn. Later he married Ragini's sister Radhika without divorcing Ragini. He had a son with Radhika- Thiran.
3. Prabhu Ganesan
Prabhu is an actor, businessman, and film producer. In 1982, Prabhu married Punitha. The couple has two children- Aishwarya and Vikram. Like his father, Vikram started his career in the film industry in 2012. Prabhu had an extramarital affair with Khushbu, his co-star. They got married in September 1993. But Prabhu and Khushbu separated after four months.
...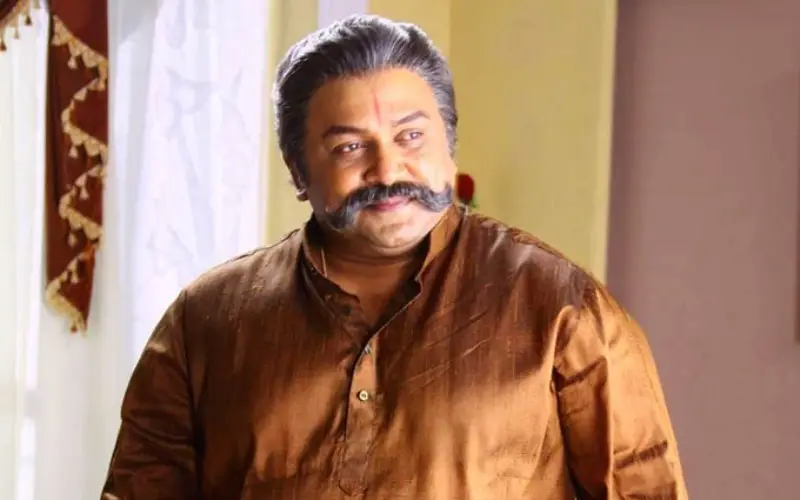 4. R. Sarathkumar
Sarathkumar married more than once. He married Chaya Devi in 1984. Chaya gave birth to two daughters- Varalaxmi and Pooja. While married to Chaya, he had an affair with Nagma, an actress. Reportedly, Chaya and Sarathkumar got divorced in 2000. The following year, he married Raadhika, and the couple is parents to a son-Rahul. He has a stepdaughter born to Raadhika and her ex-husband.
...
Prakash is a versatile actor who has worked in several industries. He has received many awards to date. Prakash legally married two times. His first wife was Lalitha Kumari Lalitha Kumari is a movie actress who is known for >> Read More... , whom he married in 1994. The couple had two daughters- Meghana and Pooja and a son who died in 2004. After eight years of marriage, the couple divorced. In 2010, Prakash married Pony Verma Pony Verma is a known Indian choreographer. Her re >> Read More... , a choreographer, and they have a son- Vedantha.
...
6. Raadhika Sarathkumar
Raadhika is more than just an actress. She is an entrepreneur, politician, and producer. She married Pratap Pothen in 1985, but the couple faced several issues. They separated in 1986. Four years later, in 1990, she married Richard Hardy. The couple had a daughter, Rayane. They divorced, and Raadhika married R. Sarathkumar in 2001. The couple has a son- Rahul. 
...
7. M. G. Ramachandran (MGR)
MGR was an actor, politician, and philanthropist. He was the Chief Minister of Tamil Nadu from 1977 to 1987. MGR married three times. He first married Chitarikulam Bargavi but did not survive much due to an illness. His second wife was Satyanandavati, who died due to tuberculosis. The third time, MGR married V. N. Janaki. He had no children.
...
8. Sridevi
Sridevi was one of the finest actors gifted to the film industry. She had two marriages. Her first marriage was with Mithun Chakraborty When we talk about the few legends in the Indian f >> Read More... in 1985. The couple denied their relationship and marriage in public. Their relationship did not go well, and hence they parted ways. Sridevi married Boney Kapoor Achal Kapoor or Boney Kapoor is a very famous Indi >> Read More... in 1996. Sridevi gave birth to two daughters- Janhvi and Khushi.
...
Yuvan is a singer, writer, and composer. He married his girlfriend, Sujaya, in 2005. They first had a secret marriage in 2003 in London. Later, they had a formal wedding in 2005. Due to the differences, their relationship did not survive much, and they parted ways in 2008. In 2011, He married Shilpa. And for the third time, he married Zafroon Nisa, and his wife gave birth to a baby girl.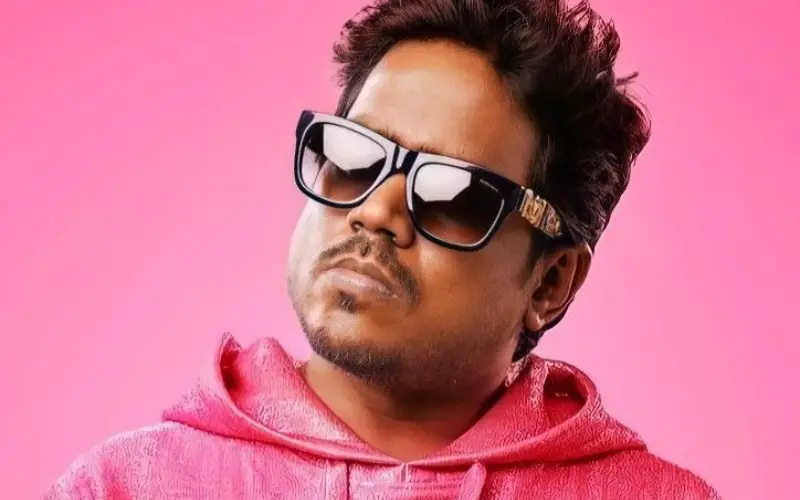 10. Laxmi
Laxmi married three times in her life. Her first marriage was in 1969. She married Bhaskar and has a daughter- Aishwarya. The couple parted ways in 1971. She married her co-actor, Mohan Sharma Mohan Sharma is a prominent Indian film actor, pro >> Read More... , in 1975. Five years down, the couple faced issues and filed for divorce in 1980. Laxmi fell in love with M. Sivachandran and got married in 1987. The couple adopted a girl- Samyuktha.