Ram Charan
Ram Charan, who is a famous South Indian Actor, has invested his money in doing Social welfare for the country. He celebrated his birthday by donating blood at the Chiranjeevi Blood Bank. He is also a part of various social welfare programs. He is one of the highest paid actors in the Industry.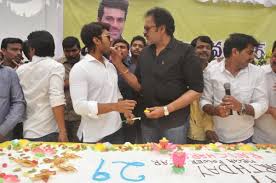 Kamal Haasan
He is the only actor, who has made his fan club into a social welfare organization. He has a charitable trust named Kamal Narpani Iyakkam. He has donated money for eye patients. He has given charity to cancer and HIV patients.
Suriya Sivakumar
Suriya started an organization in 2006 which aims at providing education and equal opportunity to unprivileged children. He has an organization named Agaram. They not just provide quality education, but also give values, commitment and dedication towards society.
Chiyaan Vikram
Vikram has promoted various social causes. He is the brand ambassador of Sanjeevani Trust and a school of special children. He has a long-term association with Kasi eye care. Recently he directed a video for the food relief anthem and donated money to the victims. He contributes a lot of his time doing social welfare.
Ajith Kumar
Ajith takes an active part in the social service field and has a non-profit organization named Mohini-Mani, which he founded for the love of his parents. He is also an ambassador for the Green Revolution; the organization has made an effort to clean up Chennai environment and also deals in planting saplings.
'Rajinikanth'
Rajinikanth is the quite simple and a big Super-Star of Indian Cinema. He is the most noble and down to earth actor. Even after being such a celebrated star he never lets go off his simplicity. Half of his income goes in charity and doing social welfare for unprivileged people.
Suresh Gopi
Suresh Gopi is one the busiest actors but he always finds time for doing social welfare. He bought a village recently in Kerala, where he educated people and provided them financial support. He is a role model for a lot of people for doing charity and helping the weaker sections of the society.
Mahesh Babu
The Prince Charm of the South, Mahesh Babu, is not only insisting the social services in his films but doing it in his real-life too. He is associated with Heal- A- Child, an organization to save the lives of the children from the families, which could not afford the medical expenses. Besides fulfilling the wishes of the people, who want to meet him, he had donated a lump sum to the charitable trusts. During Hud Hud Cyclone, he had donated Rs 16 crore + to the affected areas.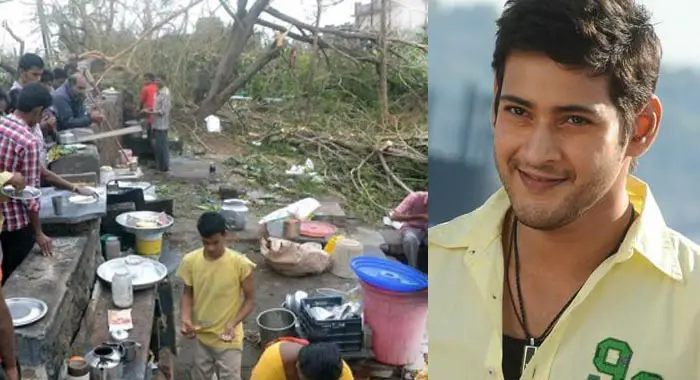 Raghava Lawrence
Raghava Lawrence is a noted actor, director cum dance choreographer in the southern movie industry. He had been educating, feeding and serving a lot of children. Many heart surgeries were successfully carried out to the needy with the help of Raghava Lawrence's charitable trust.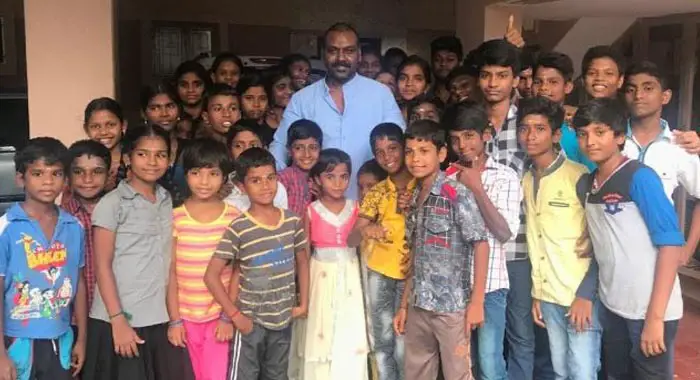 Chiranjeevi
"Chiranjeevi," the Mega Star is a kind-hearted person, who had been donating a lot for the charitable purpose. In 2019, he had donated Rs 10 Lakh to Raghava Lawrence's charitable trust that would help a lot of children to undergo heart surgeries. Chiranjeevi has been running a charitable trust in his name, Chiranjeevi Charitable Trust. The trust also runs eye and blood donation banks. It is to be noted that Chiru's eye and blood donation banks are the number one eye and blood recipients in the state. Chiranjeevi's trust had helped more than 85000 people. Nearly 70,000 blood donations and 1400+ eye donations are made through Chiranjeevi Charitable Trust.
Mammootty
Mega Star "Mammootty" is one among the most sought actors in Mollywood, Kollywood and in Tollywood. This Superstar doesn't publicize his charity works. He had avoided getting money for inaugural events; instead asked them to provide the amount to serve the needy. Besides this, he has been associated with an organization, which helps the heart patients undergo surgeries.
Mohanlal
The Complete Actor "Mohanlal" has been serving the needy for years, without revealing his service in public. Sources close to Mohanlal state that he had been spending Rs 3 lakh per month for the charitable works. He is also associated with an NGO that do philanthropic services.