This masterpiece by
Mani Ratnam
follows the lives of Shekar, Chitra and their two children Arjun and Anu. The family moves into a new apartment with diverse neighbours who make life very colorful. Arjun and Anu soon become fast friends with the other children living in the apartments after initial hostilities. The family just settles down when it is revealed that Shekar and Chitra's third child Anjali who was believed to have died at birth is in fact still alive albeit mentally challenged with her days numbered. How the family and the people surrounding them cope with a special child is revealed as the film progresses.
2.' Pasanga'
Director Pandiraj does an incredible job in depicting children in this film and inadvertently pulls us into their world of innocence, mischief and hyperactivity. Here we follow the lives of two boys Anbukkaraasu and Jeevanandam, set against a rural backdrop. It is a tale of competition between the two children and hostility on Jeevanandam's part that at the end of the film gives way to friendship.
Marina is the second in the Pasanga trilogy and revolves around the lives of kids who earn their livelihood on the Marina beach selling snacks and water. Their dreams and lives, and how it gets intertwined with those who visit the beach is depicted brilliantly in this work of art.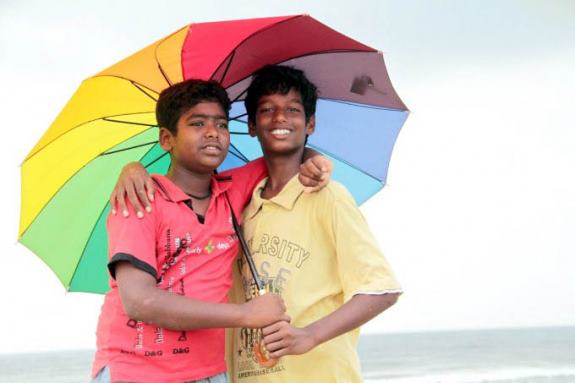 4. 'Pasanga-2'
Naina and Kavin have already been kicked out of several schools for their errant behaviour, and their parents have tried it all - cajoling, hitting and even threatening to get them to toe the line but nothing seems to work. Everything changes when they meet a child psychologist and his wife who helps the distraught parents better understand their children and bring them closer.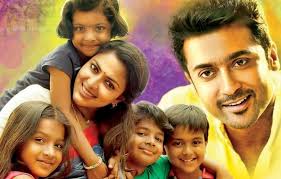 After watching a pizza commercial two young boys from an impoverished family embark on a journey to save enough money to buy themselves a pizza. Interspersed with humour and oodles of cuteness this film makes for a great watch.
6. Little Soldiers
Bunny, all of 5 years is a very mischievous child who terrorises the kids in her neighbourhood. Her brother Sunny considers her a nuisance while her mother gets tired of the constant stream of complaints from the parents of Bunny's victims and always it is her music-loving father who comes to her rescue. All in all, they are a happy, loving family until tragedy strikes. How the now orphaned kids adjust to their new lives with their estranged grandfather and learn to laugh again forms the rest of the film.
Haridas is the tale of a single father and how he copes with the pressures of having a special child. Through the course of the film Shivadas, the father of the autistic boy Haridas finds his way into his son's life and heart and comes to terms with his son's special needs.
Another film by Mani Ratnam, this work of genius is set in the backdrop of the Tamil Eezham war. Amudha is a precocious and highly mischievous child, whom writer Tamichelvan and his wife Indira adopt as a baby. When Amudha turns nine, her parents decide to reveal the truth about her birth. On learning about her adoption, Amudha runs away from home in an attempt to find her mother but she only makes it to the orphanage where she was born. Tamilchelvan then promises to take her to Sri Lanka to find her mother, and they set off in search of Amudha's birth mother.
Saivam is the charming tale of a little girl's attempt to save the family rooster from being slaughtered in the upcoming festival and the family's attempts to find the missing rooster at the time of the festival.
This film explores the relationship between a grandfather and grandson. Subbu played by
Balu Mahendra
, a snob with antiquated views about religion and caste. He distances himself from his son because he marries a girl from another caste but due to certain circumstances he has to house his city-bred grandson with him in the village. What follows is the tale of how their relationship blossoms and what they learn from each other.