Numerous films are being produced in Kollywood every year. Many actors and actresses get introduced. Some shine in the industry and some just vanish into thin air. Having said that, it's always joy for the newcomers to receive the best debut award. Well, let's take a look at the Tamil new heroines i.e. those who were introduced in 2015.
'Nikki Galrani'
Nikki debuted in Tamil film industry with the flick Yagavarayinum Naa Kaakka. Before that, she had acted in some Malayalam and Kannada movies. The Malayalam flick 1983 is her first flick, and it was both a critical and commercial success. She received the Filmfare Award for Best Female in The South. Yagavarayinum Naa Kaakka deals with a desperate attempts of a woman to call the helpline, who is on the verge of being murdered.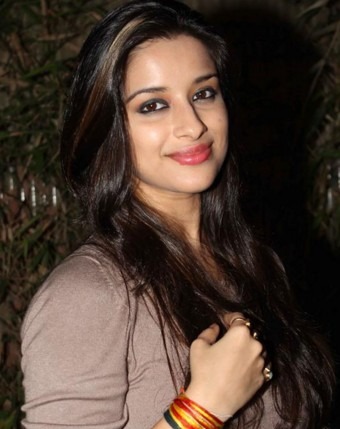 Next in our list of Tamil New Heroines is Madhuurima. Madhuurima had worked in Hindi, Telugu, and Kannada films before venturing into Tamil film industry with the flick Aambala (under the direction of Sundar C). In Aambala, she played Aishwarya's sister. 
 

Before debuting in Tamil, Sulagna had earlier tested waters in television shows, Hindi, and Marathi films. She received immense appreciation for her performance in the Marathi flick Ishq Wala Love. Her debut film in Tamil is Isai, in which she shared screen space with S J Suryah.
 

After debuting in the movie industry with the Bollywood flick Issaq Amyra worked in the Tamil flick Anegan with Dhanush. She has also tested waters as a model.
 
Enakkul Oruvan is the debut film of Deepa in Tamil (she shared screen space with Siddharth and Naren in this flick). Before she had worked in Kannada films and she virtually stole the show in the Kannada flick Jaanu.She also worked in Yatchan in 2015, alongside Arya and Kreshna.
 
And the next to adorn this list of Tamil New Heroines is Neha. The Tamil flick Ivanukku Thanila Gandam is the debut flick of Neha. She joined hands with Deepak Dinkar in the film.
 
The flick India Pakistan is the debut film of Sushma Raj in Tamil. Earlier she had worked in Tollywood.
 
Another actress to adorn this list of Tamil New Heroines is Keerthy. She debuted in Tamil with the flick Idhu Enna Maayam under the direction of A L Vijay. She fetched the Best New Face Of the year Award in Malayalam (from Asianet Awards) during the year 2014.