December born is considered to possess the attractive look and pleasing personality. Cheerful and vibrant too. They are blessed with high spirit and being philosophical. They are known for their good sense of humor too. So let's check out which of our favorite stars possess that attractive look, pleasing personality and sense of humor by celebrating their birthday in the month of December.
Hooray !!! Is it because December is a month of cakes and candles, many of our favorite stars are born in this month. It's like you point any day in December there will be one star celebrates their B-day on that day.
:
...
Here comes our Hollywood's handsome hero, the heart throb of women around the globe. Brad Pitt celebrates his birthday on 17th of December.
Salman Khan Salman Khan is a very famous Indian actor and a pr >> Read More... :
...
Bollywood's Bad boy, Salman Khan, celebrates his birthday on 27th of December.
...
Rajinikanth:
Kollywood's Superstar and the most celebrated star of South India, Rajnikanth celebrates his birthday on 12th of December.
...
Daggubati Venkatesh:
...
Hollywood veteran actor Daggubati Venkatesh celebrates his birthday on 13th of December.
Tamannaah Bhatia Tamannaah Bhatia is a well known actress in Tamil >> Read More... :
...
The beauty queen who stole the heart of all South Indian men by her gorgeous look, Tamannaah Bhatia celebrates her birthday on 21st of December.
...
Arya:
Kollywood actor Arya celebrates his birthday on 11th of December.
Rana Daggubatti:
Tollywood actor Rana Daggubatti celebrates his birthday on 14th of December.
Sameera Reddy Sameera Reddy was born on December 14, 1980, in Ch >> Read More... :
South Indian Actress Sameera Reddy celebrates her birthday on12th of December.
Jayaram: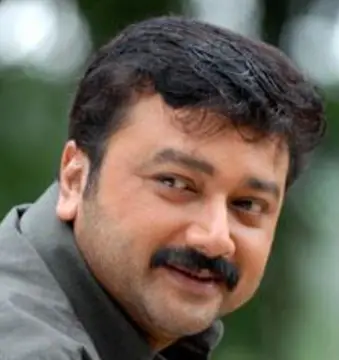 Mollywood's veteran actor Jayaram celebrates his 50th birthday on 10th of December.
Konkona Sen:
Bollywood actress and Journalist Konkona Sen celebrates her birthday on3rd of December.
John Abraham Like some of our sexy stars, John Abraham has had >> Read More... :
Bollywood actor and a model John Abraham celebrates his birthday on 17th of December.
:
An Indian model and Bollywood actress Dia Mirza celebrates her birthday on 9th of December.
Anil Kapoor Anil Kapoor was born on 24th December 1956 in Mumb >> Read More... :
The Bollywood actor Anil Kapoor, who also played a role in the international award winning movie Slum dog millionaire, celebrates his birthday on 24th of December.
Govinda:
The former politician and Bollywood's famous actor Govinda celebrates his birthday on 21st of December.
Prabhu Ganesan:
The legendary South Indian Actor Sivaji Ganesan's son and the actor Prabhu Ganesan celebrates his birthday on 31st of December.
L.R. Iswari:
The Veteran playback Singer of South India L.R.Iswari celebrates her birthday on 7th of December.
Twinkle Khanna Twinkle Khanna made herdebut in Indian film indust >> Read More... :
The former Bollywood actress and interior designer, Twinkle Khanna celebrates her birthday on 29th of December. Cheran: The Kollywood actor and director Cheran, who won the Indian National Film Award, celebrates his birthday on the same day with the Hollywood's Superstar Rajnikanth. Yes, on 12th of December.
Silk Smitha Silk Smitha is an unforgettable personality in the >> Read More... :
The South India's ultimate symbol of sensuality Silk Smitha was born on 2nd of December. Sad that this star is no more there to celebrate her birthdays. But still she is being celebrated by her South Indian fans.