Kannada film industry is surely making eyes turn and novelty is seen in many films. This factor should be highly appreciated. Having said that, the audiences are not only embracing the films for their star value but also for the other aspects including story, execution, narration, screenplay etc.  This is indeed a good sign. Now let's see 10 movies of 2016 which excelled in any or all of these aspects.
Ricky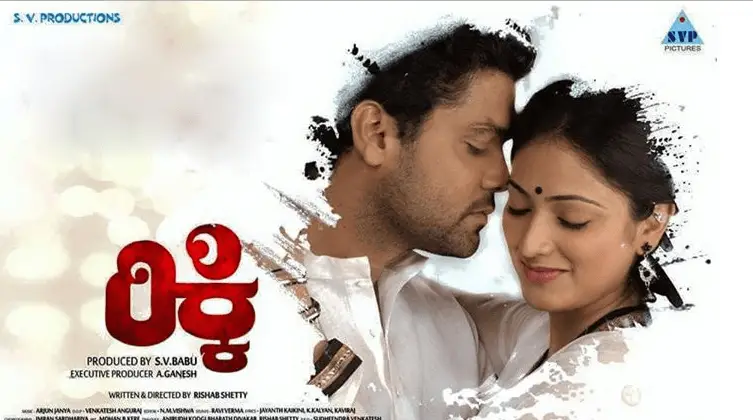 Touted as a crime thriller Ricky hit the screens on 22 January 2016 and deals with naxalism in India. Romance element is also interspersed in the movie. Directed by Rishabh Shetty it has Rakshith Shetty and Haripriya in the lead roles. The movie was appreciated for its good etching of characters. Also, the screenplay is like a whiz of fresh air to the viewers. Ricky received accolades due its technical prowess as well as good acting.
Shivalinga
Released on 12 February 2016 Shivalinga had Shiva Rajkumar Shiva Rajkumar is the populous Kannada actor, who >> Read More... and Vedhika sharing screenspace. Directed by P Vasu it had the signature style of the director. The movie is loaded with thrilling and horror elements. The casting is done well for the film and the performances are also commendable.
Jessie
Jessie was released on March 25 2016 is not only a romantic tale but also has its share of thriller elements. The film has the heroine's role having the lion's share. Screenplay and music are the major highlights of this film which has Dhananjay, Parul Yadav Parul Yadav is a popular Kannada actress in both t >> Read More... and Raghu Mukherjee Raghu Mukherjee is an Indian model and film actor >> Read More... in the cast amongst others.
Chakravyuha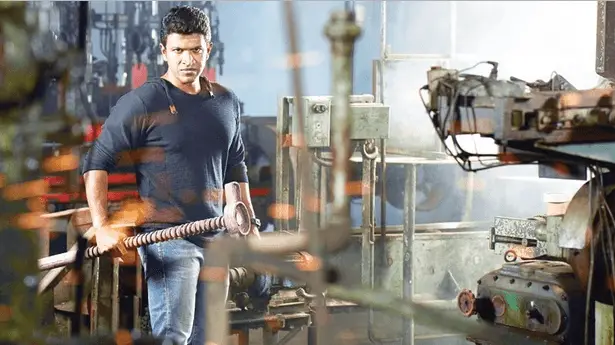 Released on April 29 2016 Chakravyuha is the remake of the Kollywood movie Ivan Vere Mathiri. The movie has Puneeth Rajkumar Puneeth was born on 17th march 1975 in madras, Tam >> Read More... , Rachita Ram Rachita ram is a Kannada film and TV actress who m >> Read More... and Arun Vijay Arun Kumar is the son of famous Tamil actor and po >> Read More... amongst others in the cast. The narration of the movie is good and the superb action sequences should be appreciated. It is the 25th venture of Puneeth Rajkumar.
U Turn
Released on 20th May 2016 U-Turn is a directorial venture of Pawan Kumar  Pawan Kumar is a Kannada film and TV director, ac >> Read More... . It takes us through the story of a journalist who doesn't follow the divider but take a double U-Turn on a flyover in Bengaluru. The technical aspects of this film are par excellence and the casting is also not lagging. Shraddha Srinath Born in Udhampur, Jammu, and Kashmir, on September >> Read More... and Roger Narayan With a mere of 4 member crew Roger Narayan, a Holl >> Read More... do a great job in the film. And not to miss the sub-titling which is indeed something helpful for the non-Kannada audience.
Killing Veerappan Click to look into! >> Read More...
The different efforts of the Special Task Force police cop and his group to kill Veerappan forms the crux of Killing Veerappan which was released on 1st January 2016. The direction of Ram Gopal Varma Ram Gopal Varma is a famed Indian film director an >> Read More... is astute and Shiva Rajkumar and Sandeep Bhardwaj have given superb performances.
Thithi
Thithi was released in India on May 2016 and it has got international acclaim. The movie is a very honest attempt and it has a charm attached to it. Directed by Raam Reddy Raam Reddy is a popular young director in Sandalwo >> Read More... the movie centres around the 'thithi ' of an old man who lived more than 100 years.
Godhi Banna Sadharana Mykattu
Released on 3rd June 2016 Godhi Banna Sadharana Mykattu is a movie worth watching for its beautiful execution by the debut director Hemanth M Rao. The movie talks about more than just the relationship between a father and son and also deals with Alzheimer's release. The performance of Anant Nag Anant Nagarakatte was born in the year 1948 on 4th >> Read More... is excellent.
Kottigobba 2
Kottigobba 2, starring Sudeep and Nitya Menen in the lead roles is a complete family entertainer. The movie was released in Tamil as Mudinja Ivana Pudi Click to look into! >> Read More... . The flick was released on 12th August 2016 and was directed by K S Ravikumar. The movie has the right balance of humor and action. The story is of two persons and the confusion as to whether they are twins or two different individuals is something interesting.
Doddmane Hudga Click to look into! >> Read More...
This film has Power Star Puneeth Rajkumar and Radhika Pandit Radhika Pandit another example of a home grown act >> Read More... in the lead roles. There are also several reputed artists in the film. The film was released on 30th September 2016. The movie though in the predictable lines with the actions of a good person as the crux, stands apart when it makes the regular thing appealing to you.