A movie won't be complete even if one dancer is missing in a song. Without supporting actors, a hero's or heroine's role is not complete. They are like Pav in Pav Bhaji. Though Bhaji is what gives the taste, without a Pav it is not called a Pav Bhaji. Sandalwood doesn't lack in this resource. There are numerous supporting actors. Infact, many old actors have turned into supporting actors. Here is a list of the best supporting actors of the Kannada Film Industry.
Raghu was born in the year 1965 and began his acting career in a theater named Rangayana in the year 1988. He is famous for his comic sense and has won Filmfare award for the movie "Cyanide" in the year 2006 in the category of Best Supporting Actor. He is most appreciated for his role in the movie " Duniya" which got him Karnataka State Film Award.
Sharath is the son of Kannada artist Lohitashwa. He was a theater artist before he entered the film industry. He debuted in a supporting role in Tamil through the movie " Ethir Neechal". He has done more than fifty films in Kannada and has won Karnataka State Film award and Filmfare award for the best supporting role.
3. ' Tara'
Tara is one of the most beautiful actresses who have survived in Sandalwood for a long time. She debuted in Kannada through the movie "Tulasidala" in the year 1985. She is now famous in supporting roles which gives meaning to the main roles. She has acted in over five hundred films till now.
4. ' Avinash'
Avinash is an actor who has performed in both Kannada and Tamil industries. He was a theater artist before he entered Film Industry. He has been successful as a supporting actor. He is mainly appreciated for his role in the film "Aapthamitra" and "Aptharakshaka".
Ravishankar is the brother of the famous antagonist Sai Kumar. He is fampus for his negative roles and is most appreciated for his role in "Kempegowda". He has even won many awards for his supporting roles.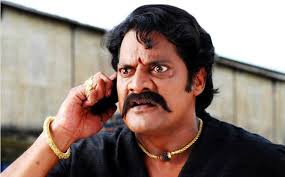 6. ' Umashree'
Umashree was born in the year 1957 in Tumkur. She began her career as a supporting actress in the year 1984 through the movie "Anubhava". She won the award for her debut film and went on to win more awards for her supporting roles. She is more famous for her comic roles. She even entered politics.
7. ' Ambareesh'
Ambareesh was one of the most handsome and famous actors of his time. He is popularly known as the "Rebel Star" of Sandalwood. He has continued to entertain the audience in supporting roles. He has done over hundred movies in his career and has been successful in every movie.
8. ' Ravichandran'
Ravichandran is the son of the famous producer of Sandalwood, Veeraswamy. He is more famous as an actor. His upcoming film " Apoorva" is eagerly awaited. He has even received appreciation for his role in the movie " Maanikya".
Shubha entered the film industry through Tamil movies. She has done many supporting roles and has won many awards. She is most appreciated for her role in the movie "Moggina Manasu" with Radhika Pandit. She was a model before entering film industry.
10. ' Yogesh'
Yogi was born on 6th July 1990. He debuted as an actor through the movie "Duniya" in a supporting role. He got more fame through the movie " Hudugaru" and he has won awards for his supporting roles.