Small screen, as we all know, is a great stepping stone to big screen. It has given opportunities to many people who were thirsty for becoming an artist. Many people have taken the right path to enter big screen. There are many people who have been successful. But, there are people who haven't been successful too. The right way and the right mentality is the only way to be successful. Here is a list of artists who took the right path to enter big screen.
1. Malavika Avinash Malavika Avinash is a South Indian film actress, n >> Read More...
Malavika is a well-known actress in Sandalwood. She was a television artist before entering the Sandalwood. Her husband, Avinash, is a popular actor. She entered the Television industry through the well-known serial " Mayamruga Mayamruga is a TV serial aired on Zee Kannada. The >> Read More... ", directed by T.N.Seetharam. She then debuted through the movie "Krishnaavatar" in the year 1988.
...
2. Ramesh Aravind Ramesh Aravind [born 1964] is an Indian writer, ac >> Read More...
Ramesh, the famous South Indian actor, started off his career with Television Industry. He was born on 10th September 1964. Ramesh and Tamil actor Kamal Hassan duo is very famous among South India. He has grown to be one of the most famous actors in the Kannada Film Industry.
...
3. Radhika Pandit Radhika Pandit another example of a home grown act >> Read More...
...
The most desired actress in Sandalwood presently, Radhika Pandit, started her career through Television. She debuted through the serial " Nandagokula Sandalwood actor Yash and actress Radhika Pandit b >> Read More... ". She became a very big star after her role in the movie "Moggina Manasu". She is presently the most desired actress in the Sandalwood.
4. Sunil Raoh Sunil Raoh is a Kannada film actor, singer and lyr >> Read More...
...
Sunil is the son of the great singer, B.K.Sumitra. He is also an amazing singer. He got more fame through his serial " Manvantara Manvantara is a serial that was telecasted on ETV >> Read More... " which gave him opportunity to enter the Sandalwood. He is presently not seen in any movies or serials but was one among the most successful actors of his time.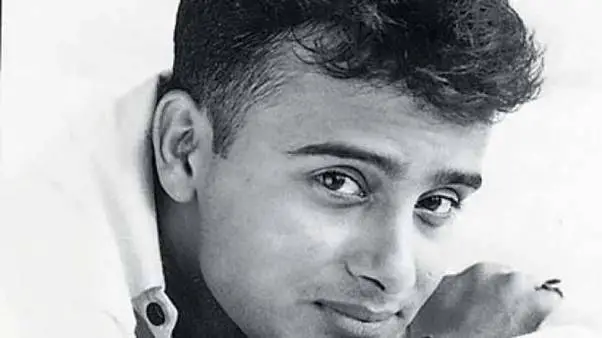 ...
5. ' Jayashree Jayashree, whose career spanned almost a decade (1 >> Read More... '
Jayashree started her career through serials. She has even modeled for many commercials. She got many opportunities as she showcased her talent beautifully on the small screen. She acts in both small screen and big screen presently.
...
6. Karthik Jayaram Jayaram Karthik is an Indian on-screen character i >> Read More...
...
Karthik, popularly known as JK entered the Industry through the famous serial " Ashwini Nakshatra Ashwini Nakshatra is a serial being telecast on ET >> Read More... " where he played the role of a super star JK. He has done engineering and is now working with films and serials. He has been successful till now. The audiences are waiting for his next film or serial.
7. ' Ganesh Ganesh is an Indian actor and a producer who predo >> Read More... '
Ganesh started as an anchor for a comedy show in the Kannada Television. He debuted in the lead role through the movie "Chellata" in the year 2006 which was a blockbuster hit. He got most of his fame from the movie "Mungaru Male" in the same year. He is now presenting a game show " Super Minute Super Minute is a reality game show which is being >> Read More... ".
8. Meghana Gaonkar Meghana Gaonkar is an actress from the South India >> Read More...
Meghana, an actress as we all know, started her career by anchoring many dance shows and other shows on the Kannada Television. She started her film career through the movie "Nam Areali Ondina" in the year 2010. She is well-known for her dancing skills.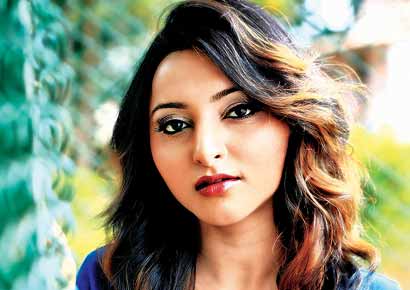 9. ' Mayuri Click to look into! >> Read More... '
Mayuri is famous for her role " Ashwini Famous Telugu and Tamil star Ashwini was one of th >> Read More... " in the serial "Ashwini Nakshatra" opposite Karthik Jayram. She debuted through the movie " Krishna Leela Click to look into! >> Read More... " in the year 2015. She has got appreciation for her roles in her movies and the serial.
10. Vijay Suriya Vijay Suriya is a well known ramp model in Karnata >> Read More...
Vijay, mostly known by his role name Sidharth, is the most desirable serial actor presently. He entered Television Industry through the serial " Agnisakshi Agnisakshi is being telecast on E TV at 8 pm from >> Read More... " opposite Vaishnavi. He had assumed supportive roles in some movies. Now, he has performed in the lead role in the movie " Ishtakamya Click to look into! >> Read More... " which has got a good response from the audience.