Sandalwood is normally seen as a good platform for debuting. But it's not always the same. It has opened its hands to the other language actors also. There are a lot of actors who gave guest appearances in movies or songs, but there are many actors who acted in sandalwood movies. Here is a list of ten artists who have acted in sandalwood.
The Big B of Bollywood has even acted in one film, that is, "Amruthadaare". He didn't have to do this film as he was already as famous as Dr.Rajkumar in Kannada. He still accepted the offer and gave the movie a completely different fame altogether.
Jackie Shroff is a very famous actor of Bollywood, who assumed great roles and brought out great movies in various languages. He has even turned to Kannada recently in the movies "C/O Footpath" directed by the youngest director in the world Kishan and "Anna Bond" starring Puneeth Rajkumar.
3. ' Vivek'
Vivek has got an immense fan following for his comical roles in the Tamil industry. In spite of his personal problems, he has managed to make everyone laugh through his sense of humor. He has made a venture to the Kannada industry through the movie "Mareecha".
4. Ravi Kale
Ravi has entered the film industry in the year 1994 and has been successful in many languages. Being a Maharashtrian, he is mostly famous in the negative roles in the Kannada films. Few of his films include Jackie, Cyanide, and Dandupalya.
He is a native of Mumbai and ventured into Kannada Film Industry through the film "Dandupalya" in the year 2012. He is famous for negative roles. He has done four films till now in Kannada and is much more to come.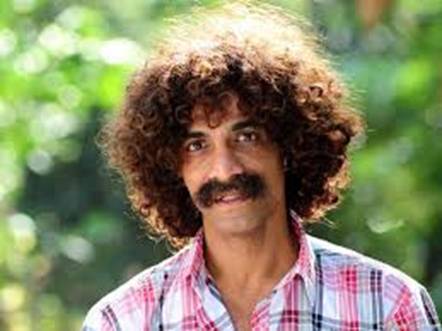 Even though Shilpa is famous for her controversies, she is even famous for her acting. Duh! She has done a majority of the films in Hindi but has done a very few in Kannada too. Her pairing with Ravichandran was the favorite of the Kannada audience.
7. 'Nayantara'
Nayantara is famous South Indian actress. She got her fame in Kannada mostly because of the role she played in the movie " Super" paired opposite "Upendra". Upendra is a unique director, and Super gave Nayantara a chance to show different shades in a single character.
8. Yana Gupta
Yana, the hot star of Bollywood has been brought into Kannada as an item girl in the movie "Jogi". This song spread like a forest fire in people's phones and minds.
9. Sunny Leone
Sunny, a famous actress now in Bollywood, has now stepped into Kannada industry through " DK" in a song. This movie is directed by Prem and Prem is always known to get other language actresses as item girls into Kannada.
10. Sameera Reddy
Sameera has been a successful actress in Bollywood. She has even acted in many films of Telugu and Tamil language. She has even done one film, " Varadanayaka", in the Kannada language paired opposite the all-rounder Sudeep. She has got a good response and shows the interest in engaging herself with much more films in Kannada.