Kannada film industry has been facing an upsurge in the past few years with regard to breaking the trend of same old stereotype movies. Well, this is indeed a good sign.  Now let's see some of the Kannada movies of the last few years that are masterpieces in their own way.
Kendasampige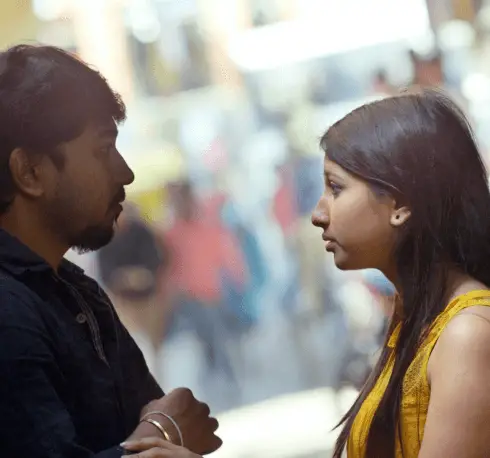 Though the movie has the regular boy-falls-in-love with girl scenario the way it is executed deserves special mention. This is one of director Suri's finest endeavors and the movie has something more to offer than the love element. The technical team also did their best in this movie which had Vicky and Manvitha (who are new faces) in the lead roles. There is a tinge of realism in the movie and the filmmaker should be appreciated for that.
...
Lucia
...
Lucia is Sandalwood's first "crowd-funded" film and has a novel subject. It revolves around the story of a person in coma and the reason behind it. The movie as it is clear has a great script and the narration is also par excellence. The cinematography of Siddarth Nuni also deserves special mention in this film which has Achyut Kumar, Satish Ninasam and Sruthi Hariharan Sruthi Hariharan is an Indian film actress and mod >> Read More... in the cast amongst others.
Rangitaranga
...
Anup Bhandari Anup is one of the most talented people that we ca >> Read More... showed promise in Rangitaranga which had a premise that is not stereotyped. Both the acting and the technical expertise are competent in this movie which has romance and thrill in a balanced dosage. The movie revolves around some unnatural happenings that are faced by the lead actors. The cast has Nirup Bhandari The good looking actor Nirup Bhandari is the broth >> Read More... , Radhika Chetan Radhika Chetan is just one-film old in Sandalwood. >> Read More... , and Avantika Shetty Avantika Shetty from Mumbai is an aspiring actress >> Read More... amongst others.
...
Thithi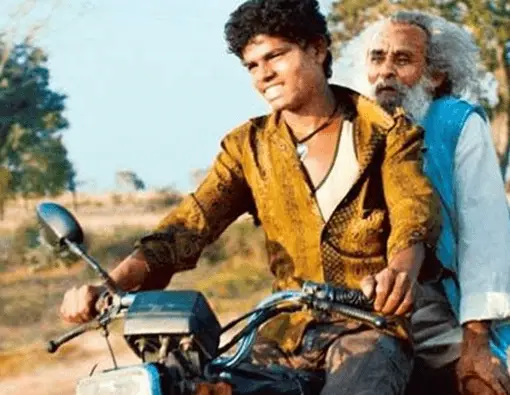 ...
Thithi is a Kannada movie which has got international acclaim. It revolves around the life of an old man who is more than hundred years and who passes away suddenly. Then the story progresses with the 11th day ceremony. Directed by debutant Raam Reddy Raam Reddy is a popular young director in Sandalwo >> Read More... the movie is real to the core and the actors have given a realistic performance.
...
First Rank Raju Click to look into! >> Read More...
...
The movie oozes freshness in terms of telling about the contemporary education system in a realistic manner. But the significant thing is that the entertainment element is not gone for a toss in this film. Directed by Naresh Kumar Naresh Kumar, also known as Naresh Madeshwar, is a >> Read More... and starring Anant Nag Anant Nagarakatte was born in the year 1948 on 4th >> Read More... , Gurunandan, Achyuth Kumar Achyuth Kumar was born in Bangalore. He has acted >> Read More... , Apoorva Gowda India-born Apoorva Gowda is an actress that perfor >> Read More... amongst others the movie surely conveys a message with a comic tinge, and this should be appreciated.
Nanu Avanalla Avalu Click to look into! >> Read More...
This movie which is directed by B S Lingardevaru can be considered as one of the best films regarding gender concerns. The movie has a good storyline, casting, and good direction. The movie is a mirror of the present society and is beautifully executed by the director, who has a strong support from actor Sanchari Vijay Vijay Kumar B alias Sanchari Vijay is a Kannada Th >> Read More... .
U-Turn
This movie takes us through the incidents in the film with a journalist who follows a story of people who deviates from the divider and opt for a U-Turn in a flyover in Bengaluru. The film, directed by of Lucia fame, is not devoid of thrilling factors to keep the audiences hooked to the seats. Newcomer Shraddha Srinath has done a convincing job in the movie.
Edegarike
This movie takes us through the lives of underworld goons. The execution and screenplay are commendable in this D Sumana Kittur's directorial venture and there is also a romantic element in the movie. Aditya, Atul Kulkarni Atul Kulkarni was born in the year 1965 in Karnata >> Read More... , Dharma, Akanksha amongst others form the ensemble cast.
Mynaa
Director Nagashekar has presented a beautiful love story with the crux of the life of a polio-struck woman who goes through many problems. There is freshness in the script and the dialogues are commendable. And not to miss the powerful performances of Nithya Menen Born on April 8, 1988 Nithya Menen is indeed a sta >> Read More... and Chetan, and the excellent cinematography of Sathya Hegde.
Godhi Banna Sadharana Mykattu
This film by director Hemanth M Rao is a great cinematic experience. The movie not only talks about Alzheimer's disease and father-son relationship; it offers you something more than that. Anant Nag has given a life-time performance while Rakshit Shetty Rakshit Shetty is a Kannada film actor and directo >> Read More... and Sruthi Hariharan are convincing.