Nagarahavu is the most awaited Kannada flick of late and it is all set to release this Friday. The trailer of this big budget fantasy movie was released on 18th September on the birthday of legend Vishnuvardhan, who is "returning" to the silver screen through this film. Well, let's quickly go through some of the important factors of this film:
Golden Girl Ramya has essayed the role of a 120-feet snake.
This movie will be released not only in Kannada but also in Tamil and Telugu.
Those who watched the trailer would be taken away by the stunning graphics.
Legendary actor Vishnuvardhan is seen in the film through special effects and this has drawn the attention of the audiences.
...
Nagarahavu has Ramya and Diganth playing the lead roles.
While the film is titled Shiva Nagam in Tamil it is titled as Naga Bharanam in Telugu.
The creation of Vishnuvardhan through special effects is indeed a milestone in Kannada cinema which is in an experimental mode now.
Arundati fame Kodi Ramakrishna has not only directed the film but also written the story.
A special mention should be made to the point that this is the third venture with the title Nagarahavu. While the 1972 classic had Vishnuvardhan donning the lead role the 2002 venture had Upendra in the lead role.
Ramya is seen in the big screen after 2 years since she gave importance to her political career. Her last Kannada venture was Aryan.
The movie is shaped diligently for a while since the special effects of Vishnuvardhan is taken great care. Also, in the history of Indian cinema nobody has brought a late person alive on screen.
The VFX team which worked for Baahubali i.e the Makuda team has taken care of the visual effects of Nagarahavu.
Ramya is pairing with Diganth after over a decade.  The last time they were seen together was Meera Madhava Raghava.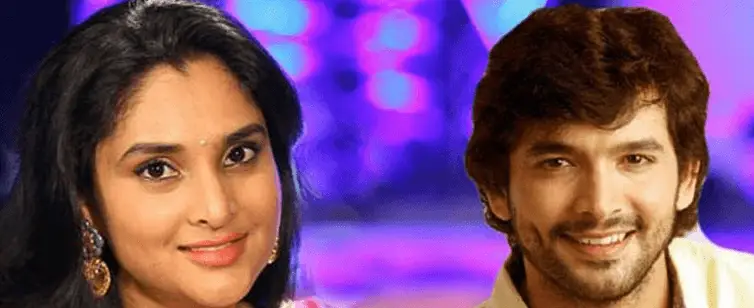 Now with all these factors we are sure that Nagarahavu will leave an indelible impression in the minds of the audiences.
...