1. Mungaru Male:
This movie which made an industry record might have had good actors and music, but what made it very appealing to the audience were the movie dialogues. Here are some of the dialogues with its English translation:
• "Ree Manshange Bad Time Shuru Aadre Thale Kerkondu, Tale Li Gaaya Aagi, Gaaya Cancer Aagi Doctor Thale Ne Tegibeku Anthare… Anthadralli Nanu Ee Dill.. Hrudaya Heart Antharalla..Allige Kai Haaki Para Paraantha Kerkond Bidthini Kanri." – The hero says "When bad times start for man, he starts scratching his head and it gets wounded. The wound becomes cancerous and the doctor will tell you that you need to cut off your head; just like that, I will put my hand inside and start scratching my heart.
...
• "Mental Hospital Gotta? Ayyo Adond Taranamge Tavr Mane Iddange Bidi…Hogakke Time Aaglilla." - The heroine asks the hero "Do you know the mental hospital?", he replies saying "That's like my mother's house, it's not the time to go yet.
2. 'Parashurama':
...
This movie which released in 1989 has Dr. Rajkumar as the hero. He is best known for his acting skills and dialogue delivery. This is the best and one of the most famous dialogues in the movie:
• "Haalu Kudidha Makkale Badukodilla, Inna Visha Kudidha Makkalu Baduktaara, Nair-Re?" - It means, "Children who drink milk itself do not survive, then how will children who drink poison survive."
...
3. ' Ugramm Click to look into! >> Read More... ':
This action - thriller movie was considered one of the best in Kannada in the year 2014. It received positive reviews both from critics as well as fans. The movie dialogues too did their job very well. The one below is one of the catchiest dialogues in the movie:
• "Kole Madodhu Thannir Snana Maadidhange, Ond Eradu Thombge Haakolothanka Ashte, Amele Abyasa Agogathe" - The hero says, "Murdering is like taking a cold water bath. Initially you will find it difficult, but later you will get used to it."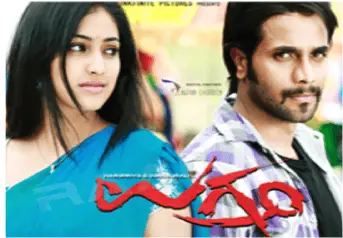 4. Raktha Kaneeru:
Actor Upendra is one with the funniest and wittiest dialogues. Raktha Kaneeru was one of his most famous movies. It was the highest-grossing film of the year 2003. Here is one of his famous dialogues that most of us would know and is also a mind opener.
• "Neen Ivag Tirupathige Hogi Mudi Kodthiralva, Mathe Belithade Vapas Barthade Antha Kodthiya, Beliyade Ididre Kodtiya? Antha Devaralli Bhaktiyidre Nin Kan Kithkodu, Kai Kathriskolu, Kal Cut Madkolu" - Upendra says, "You will go to Tirupathi and shave your hair as a sacrifice to God. You do that because you know it would grow back. If at all it wouldn't grow, will you shave your hair? If you had so much of belief in God, pluck out your eyes, cut off your eyes and legs and sacrifice it to God."
5. America! America! :
This National Award winning film which released in 1995 was about three childhood friends who have marital issues after they settle in the US. This movie was also known for one of its famous and heart touching dialogue:
• "Nammamma Badavlu, Harkal Seere Utkondidhlantha Bere Yaaranno Amma Annok Aagutheno" - It means, "Would you call someone your mother just because she wears a silk sari and ignore your mother because she wears a torn sari?"
6. ' Prithvi Prithvi is a popular Indian film actor, known for >> Read More... ':
This movie is about a young IAS officer whose aim is to eradicate the corruption existing in his district. This dialogue in the movie will give you goose bumps when you watch it. It also brings in a sense of pride. It goes like this:
• "Film Stars Na Pooje Modoke Edhu Tamil Nadu Alla, CM Sathruu Antha Suicide Madkoloke Edhu Andhra Nu Alla... Edhu Karnataka" - It means, "This is not Tamil Nadu where actors are worshiped nor is this Andhra where people commit suicide when the CM dies, this is Karnataka."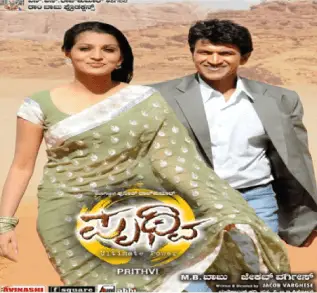 7. Simhadriya Simha:
This movie which released in 2002, a blockbuster Indian action family movie, got very positive reviews. Dr.Vishnuvardhan's acting was the major highlight. This dialogue shows us how the movie tried to bridge the gap between people of different castes.
• "Olledhu Maathadonu Brahmana, Olledhakke Horadavnu Kshatriya, Olledanna Maarovanu Vyshya, Evarenella Hottkondironu Shoodra" - It means, "The one who talks good things is a Brahmin, the one who fights for good things is a Kshatriya, the one who sells good things is a Vyshya but the one who carries them all is a Shudra."
8. Simple Aag Ond Love Story 'Love Story' was a series that was telecast on SAB >> Read More... :
This romantic comedy movie created box office records. It was known for its fresh story and most importantly its trendy dialogues. Here are two famous dialogues of the movie:
• "Area Ge Bandol Parlourge Barde Irtala" - It means, "If the girl has shifted to our area, won't she visit the nearby beauty parlor?"
• "Credit Cardalli Credit Ettu, Debit Card Alli Debit Ettu Aadre Marks Card Alli Marks Ee Erlilla..." - It means, " I had credit in my credit card, debit in my debit card, but my marks card didn't have marks in it..."
9. Rama Shama Bhama:
This remake of a Tamil film was praised not only for Kamal Hasan's acting and Ramesh Aravind's direction but also for their funny dialogue delivery. This dialogue in the movie was mind blowing:
• "Ellakintha Doddadu Sneha. Sneha Emba Hothigeyannu Odhabayasuva Neenu Bele Eshtu Endu Keluthiye Huccha? Hagalirulu Dhudidharu, Are Janma Kaledharu, Theralare Nee Bari Ancheveccha." - "The greatest thing of all is love. How can you who want to read the book of love, ask for its price? Even if you work day and night, or live half your life, you can never measure the value of love."
10. ' Viraat Click to look into! >> Read More... ':
Though the movie wasn't a huge success, Darshan fans were really excited about the movie and its strong dialogue delivery. This is one dialogue I found interesting and unusual:
• "Henmaklu Itkolo Arishina Kumkumana Karnatakada Baavuta Madkond Baduktiro Navu…Baavuta Muttidre Bidalla Innu Henmaklna Muttidre Bidtiva." - "We have made the turmeric and the kumkum that women put as our state flag (Karnataka flag color – Red and Yellow). We don't let people touch our flags, do you think we will let anyone touch the women of our state?"
There are many more dialogues in Kannada cinema which are thought provoking, emotional and funny. The ones mentioned in the article are just a few of them.