Thriller movies stand for all that is memorable in Indian film noir. Detective movies are usually considered as a secondary division in crime, gangster or suspense. The intriguing factor can be the personalities of those we see solve the cases or the manner in which it is solved. One common plot characteristic among all thriller movie is that they depict prowess, a hidden agenda and attempt to unravel it by piecing together the circumstances.
Let us look through some of the masterpieces mystery movies of Bollywood that have made this genre a favourite among the audience: 
1: Byomkesh Bakshy (2015):
Starring Sushant Singh Rajput as Byomkesh Bakshy and directed by Dibakar Banerjee, the movie is based on a character authored by Sharadindu Bandyopadhyay. Set in Bengal during the World War II, it rightfully depicts the setting. The story is gripping and is one which will make you wonder how and wow about it.
2: Special 26 (2013):
Special 26 directed by Neeraj Pandey. Not only was this film a genre on its own, but it also paved the way for future movies to follow the path. Based on real events, it was a shocker to all for its representation and versatility. Roles played by Akshay Kumar, Anupam Kher and Manoj Bajpayee broke the myth that there isn't need for a "good hero" to make a movie successful.
3: Kahaani (2012):
Kahaani marked a revolution in Bollywood which was directed by Sujoy Ghosh. Starring Vidya Balan, Nawazuddin Siddiqui, Parambrata Chatterjee and Saswata Chatterjee, this movie took Kolkata beyond the clichés. The attention grabbing script, along with the acting of major and minor characters and an appealing cinematography.
4: Ankur Arora Murder case (2013):
Directed by Suhail Tatari and scripted by Vikram Bhatt, this movie is based on real-life incident highlighting a very crucial issue of death during surgery where a death happens due to the negligence of doctors. Starring KayKay Menon, Tisca Chopra and was regarded as one of the well-researched.
 
5: Ugly (2013)
As said, never judge a book by its cover, same goes for movies. Ugly depicts severity of incidents. This movie is not for light hearts. It makes you uncomfortable but also familiarises you with a hard-hitting reality. Ugly, directed by Anurag Kashyap will make you wriggle at your seat but at the same time is a must watch thriller for all movie buffs.
6: Talaash (2012):
It is a psychological thriller suspense, produced by Farhan Akhtar and Aamir Khan and directed by Reema Kagti. A touting movie which leaves the viewers hooked to their seat until the very end. It is about a car accident which leads to opening up of a murder case which happened three years ago. With a befitting subtitle that "Talaash: Answer Lies Within."
7: 100 days (1991):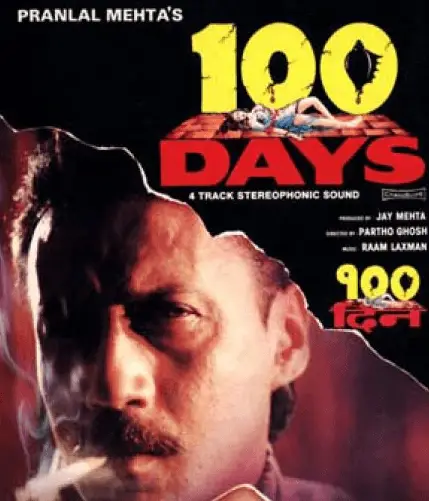 Regarded as one of the most enthralling movies of the early 90s, the movie 100 days starring Madhuri Dixit, Jackie Shroff, Javed Jaffrey, and Moonmoon Sen and directed by Partho Ghosh was a Hindi remake of Tamil Nooravathu Naal. The protagonist plays a role who has an extraordinary power of having extrasensory perception. She dreams of a murder of her sister and solves a complex murder mystery which involves psychopaths. murder mystery which involves psychopaths.
8: Khamosh (1985):
Hindi thriller, Khamosh directed by versatile Vidhu Vinod Chopra starring Naseeruddin Shah, Shabana Azmi, Pankaj Kapoor is a murder mystery that took place in the hearts of Kashmir. The movie was a pathbreaker which gained recognition to all the actors and regarded as a magical mystery in Bollywood.
9: Teesri Manzil (1966):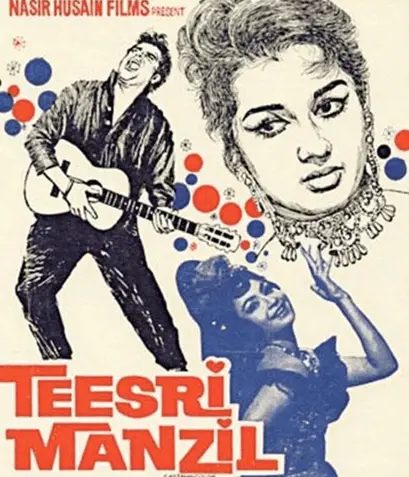 Regarded as one of the finest produced in Bollywood, starring biggies like Asha Parekh, Shammi Kapoor, Iftekar, Prem Chopra, Salim Khan, Helen and directed by Vijay Anand. It was the significance of minor roles that adds up to the bonus of the movie. It revolves around an accidental death of a budding actress and how a famous rock artist gets entangled in the murder mystery.
10: Bees Saal Baad (1962):
The movie which laid the path of mystery and thriller in Bollywood was the movie Bees Saal Baad. It gathered many accolades and appreciation and was quick to become favourite among the audience. The directorial debut of Biren Nag, the movie starred Waheeda Rehman, Asit Sen, Madan Puri in intruding roles. It is a mystery about vengeful spirit and how the perpetrator of the crime is brought to justice.