A. Pardes Mein Hai Meraa Dil:
An upcoming Indian romantic drama based on the 1990's film 'Pardes'. Ekta Kapoor Ekta Kapoor; a legendry producer in Indian TV and >> Read More... , the producer, has done a great job of producing something different from the daily soaps which were always shot on the regular sets. Pardes Mein Hai Meraa Dil is going to start from November 7, 2016, on Star Plus. You will love to watch this serial as the serial's shooting is done in the beautiful and exotic locations of Vienna, Austria. Watch the whole new fashion collection for this winters in this show.
...
Starring:
Drashti Dhami Drashti Dhami is a Bollywood model and television >> Read More...
Arjun Bijlani Arjun Bijlani is an Indian Television Actor. Arjun >> Read More...
...
Laksh Lalwani Laksh Lalwani is an Indian Television personality >> Read More...
Alka Amin Alka Amin is a television actress from India who >> Read More...
...
Munir Jha
Usha Bachani Usha Bachani is a famous film and television actre >> Read More...
B. " Koffee With Karan S5 Koffee with Karan is a talk show where Karan Johar >> Read More... ":
...

The fifth season of a talk show hosted by the famous Karan Johar Karan Johar is one among the top ten celebrities i >> Read More... , the film producer and director, and going to be telecast on Star World India in India and on Star Plus worldwide from November 6, 2016. This show is famous for creating controversies and clearing out the rumors about the celebrities' relationships and much more. Koffee With Karan was broadcasted firstly in 2004, and with a great TRP, the show became successful. Don't miss the starting of the show as the celebrity guests are none other than Shah Rukh Khan Shah Rukh Khan or also known as SRK is a prominent >> Read More... and Alia Bhatt Alia Bhatt is a trendsetting actress from Mumbai, >> Read More... .
...
C. Dil Hai Hindustani Reality TV talent hunt shows are one of the most v >> Read More... :
...
Singing reality show to get the best 'Hindi music' performing talent from all over the world without any limitations for participation in the show. If you are good and can present your voice for the Bollywood lyrics, then get registered with Dil Hai Hindustani. Not only Indian singers, but the foreign national singers can also participate. Single, duo or group all can take part. Don't let your talent get wasted. And as for the viewers, watching different singers from around the world facing each other on a single stage is just like the icing on the cake. Don't miss this show, this show is going to be telecasted for the first time in the Indian television history. Telecasted on: Star Plus
D. " Indian Idol Season 7 The Desi Style of the world popular singing compet >> Read More... ":
...
The famous singing reality show is coming back on Sony television with the new promo slogan "Yehi Hai Mauke Ki Dastak!" Indian Idol Indian Idol is a very popular singing reality show >> Read More... has completed six seasons with a huge success and TRP. To recreate the magic of the first season Namit Sharma Namit Sharma is a Hindi host in the Bollywood indu >> Read More... , the producer has taken the trio- Anu Malik Anu Malik is considered as one of the most famous >> Read More... , Sonu Nigam Sonu Nigam is a renowned Bollywood singer and comp >> Read More... , and Farah Khan Farah Khan is an Indian film actress, producer, di >> Read More... as the judges and approached Karan Wahi Karan Wahi is an Indian presenter and an actor who >> Read More... to host the show. So watch the trio in action again.
E. ' Shani Story Coming Soon... >> Read More... ':
An Indian mythological drama, which is going to start from November 7, 2016, on Colors. Siddharth Kumar Tewary Siddharth Kumar Tewary was born and raised in Mumb >> Read More... , the famous producer, is known for the Mythos genre has now plotted a show on the life history of the God Shani, known for his angriness. He promised to reveal the untold secrets of the life of Shani Dev. The big budget project of Shani is going to be telecasted daily at 9 pm.
Starring:
Salil Ankola Salil Ankola, born on March 1, 1968, and a residen >> Read More...
Juhi Parmar Shroff
Diwakar Pundir Diwakar Pundir is an Indian actor and a model. He >> Read More...
Tarun Khanna Tarun Khanna is a popular and talented Indian acto >> Read More...
Kunal Bakshi Kunal Bakshi is a smart and talented Indian actor >> Read More...
Akshat Singh Akshat Singh is an 8-year old boy from Kolkata, In >> Read More...
Tinu Verma Tinu Verma is a multifaceted personality in the In >> Read More...
F. The Farm:
The farm show is going to be telecasted soon in November after the completion of " Bigg Boss Season 10 The tenth season of the controversial reality TV s >> Read More... ". This show is on the agricultural and farming activities. The contestants have to do all the field work like milking the cow. Salman Khan Salman Khan is a very famous Indian actor and a pr >> Read More... himself is involved in such activities at his Panvel farmhouse. He promised that this show is going to be very exciting with all the other perks. The elimination is going to be done by the process of voting. In this show, we are going to see Iulia Vantur Born on July 24, 1980, Lulia Vantur is a Romanian >> Read More... as a co-host with Salman Khan. He added in his statement that a farmer would be present who will teach all the techniques of farming to the contestants. Telecasted on: Colors TV
G. ' Trideviyaan 'Trideviyaan' is a comedy, drama and thril >> Read More... ':
A supernatural serial based on the godly women. As we have seen that SAB TV always tries to impress the viewers by the all new concepts, this time also SAB TV has shown something different. Three ladies who are working for the welfare of the country with their father and at the same time they are the housewives also. In this serial, we are going to see that how they are managing both the characters. Trideviyaan is inspired by the Charlie's Angels and will make you laugh definitely.
Starring:
Aishwarya Sakhuja Aishwarya Sakhuja is an Indian TV actress and host >> Read More...
Shalini Sahuta Shalini Sahuta, a famous Indian actress who has al >> Read More...
Samaira Rao Samaira Rao, born on February 3, 1984, studied fro >> Read More...
Rituraj Singh Rituraj Singh is an Indian actor who mostly acts o >> Read More...
Anshul Trivedi
Starting date: 15 November 2016
Time: 10:30 pm
H. " MTV Love School Season 2 In the starting of a relationship fighting with ea >> Read More... ":
Relationships are made on the trust, love and loyalty. This show gives a chance to the relationships to make their love blossoms and help them to bring the love back. An amazing show to watch if you love watching the chemistry between peoples. The beautiful thing about this show is that the hosts are none other than the famous and the sweet couple Karan Kundra Karan Kundra is a dashing, handsome, sexy, stylish >> Read More... and Anusha Dandekar Anusha Dandekar, a pretty lady from Australia, is >> Read More... . The first season of the show was hosted by Karishma Tanna Karishma Tanna is an Indian Television actress bor >> Read More... and Upen Patel Upen patel is a well known film actor in Indian fi >> Read More... and the second season is going to be hosted by Karan and Dandekar. The show will be telecasted soon on MTV.
I. "Feriha Season 3":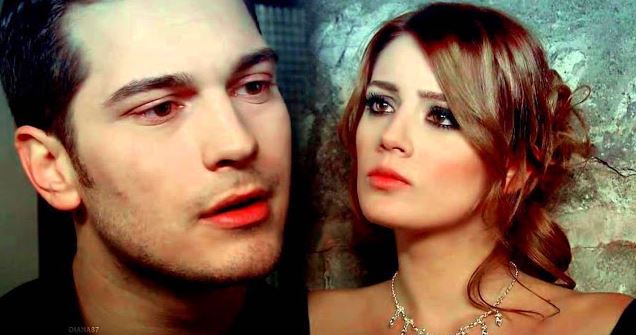 Feriha is throwing back another season from November 16, 2016. As in the season 1 and season 2, Emir is unable to find out that the culprit was Ece who shot his wife, Feriha dead, and later she flew to The United States. But when he found out, he sought for her and flew with Gunesh to the United States for revenge. From there on the life of the Emir was totally changed, but he was unable to forget Feriha. Watch this show on Zindagi from November 16 at 6 pm.
J. P.O.W. Bandi Yuddh Ke: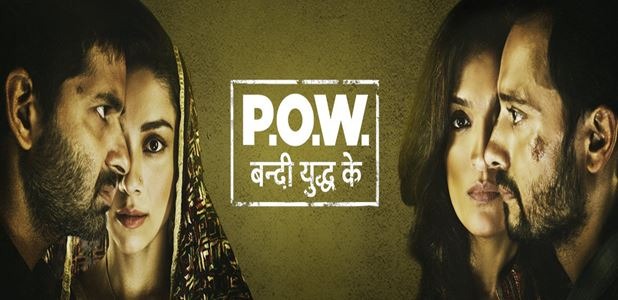 Prisoners of War is an Indian thriller drama series directed by Nikhil Advani Nikhil Advani is an ace Indian film producer, scre >> Read More... . The show is somewhere related to the Israeli drama HATUFIM. The story was plotted around the two army soldiers, Subedar Sartaj Singh and Squadron Leader Imran Khan. Their families are trying to catch up with them after their returning. These soldiers got trapped by the neighboring country for 17 years and were tortured having dark secrets. Don't miss this show and see what happens with them and how their family co-operated. The show is going to be telecasted on Star Plus from November 7, 2016, at 10.30 pm.