1. " Satyamev Jayate 1 Satyamev Jayate is a social talk show on Star Indi >> Read More... ", " Satyamev Jayate 2 This show was an Aamir Khan show all the way. Boll >> Read More... ", ""
The real-life based show, which changed the life of many, is none other than 'Satyamev Jayate.' This show was hosted by popular actor Aamir Khan Aamir Khan or Mohammed Aamir Hussain Khan is Bolly >> Read More... . This show made people emotional by telecasting real-life based struggle, torture & hardships faced by people. Though not made for just an entertainment, this show made up to be on highly popular chat shows.
...
2. " Koffee With Karan S1 Koffee with Karan is a talk show started in Septem >> Read More... ", " Koffee With Karan S2 Koffee with Karan is a premium television talk sho >> Read More... ", " Koffee With Karan S3 Koffee with Karan Season 3 came back with all the >> Read More... ", " Koffee With Karan S4 Koffee with Karan Season 4 came to the Indian tele >> Read More... ", " Koffee With Karan S5 Koffee with Karan is a talk show where Karan Johar >> Read More... "
The most controversial chat show, Kofffe With Karan made many stars from Bollywood to spill their real life secrets & much more. This show with successful four seasons is back with its 5th season. Shah Rukh Khan Shah Rukh Khan or also known as SRK is a prominent >> Read More... appeared on the 1st episode, whereas Salman Khan Salman Khan is a very famous Indian actor and a pr >> Read More... with his brothers appeared on the 100th episode of this show. For the sake of winning Koffee quiz & rapid fire in the show, many Bollywood stars have kept their image at stake, which made them face a lot of problems from media outside!
...
3. The Anupam Kher Anupam Kher is a very popular actor, director, and >> Read More... Show
...
Famous Bollywood actor, the king maker, known for his acting as well as for training upcoming actors, Anupam Kher gave his huge contribution to Bollywood stars from his show. This show was not just a chat show, but it confined real life based emotional & nostalgic life incidents of many Bollywood stars. Many Bollywood actors appeared on this show & had a nice heart-melting experience by sharing their heart out.
4. " The Kapil Sharma Show The Kapil Sharma Show is one of the popular Indian >> Read More... "
...
The struggling comedian artist, Kapil Sharma Kapil Sharma was born in a small town of Amritsa >> Read More... , is someone who is always there under definitions of controversies to entertainment. Nowadays, it seems like, a key to promote a movie is this show. Lots of Bollywood stars to promote their movies and success, come to this show and get entertained by the crazy family of Kapil Sharma. This show is not restricted to a comedy show as Kapil make the actors & other celebrities speak out about their journey till date & also make fans from audiences ask the question to their favorite stars.
5. Vogue BFFS
...
With a unique concept of bringing Bollywood best friends on the show, which made them reveal lots of secrets, from Mahesh Bhatt Filmmaker Mahesh Bhatt created a niche for himself >> Read More... & ' Alia Bhatt Alia Bhatt is a trendsetting actress from Mumbai, >> Read More... 's chemistry to making Zoya Akhtar Zoya Akhtar has now become a household name promin >> Read More... twerk, Vogue Bffs made Bollywood stars do more than a lot. Kamal Sidhu Born on February 24, 1968, in Canada, Kamal Sidhu, >> Read More... , being the best host of the show, brought out the fun side of Bollywood stars with many signature games. This show could come up with another season as well, is the rumor, after the successful first season.
...
6. Aap Ki Adalat Aap Ki Adalat is a small screen show which is pres >> Read More...
...
Talking about the talk shows, how can anyone forget the longest running talk show on Indian TV. Yeah! "Aap Ki Adalat" by Rajat Sharma A story from rags to riches. Padma Bhushan Rajat S >> Read More... is the show which grilled lots of celebrities as well as politicians. From questioning the ego clashes of Bollywood stars to corruption allegations on politicians, Rajat Sharma revealed the true stories from everyone. The format based on the typical court has entertained the audiences a lot.
7. " Rendezvous with Simi Garewal Simi Garewal is a popular TV host and has acted in >> Read More... " & India's Most Desirable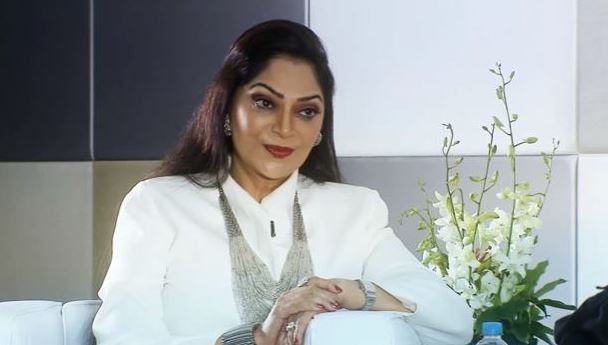 As per the word suggests 'rendezvous' which means meeting at agreed time & place, this show wasn't just restricted to that. The popular actress & hostess Simi Garewal Simi Garewal, popularly known as "The Lady in Whit >> Read More... welcomed lots of Bollywood stars on the show. Later, after this show, she appeared on TV back again with India's Most Desirable. In both of her shows, she was seen in her unique style; she is popular for her style viz. termed as "lady in white." Being a soft-spoken hostess, she interviewed tons of celebrities in her respective shows.
8. Movers And Shakers The first season of Movers and Shakers came one an >> Read More...
Shekhar Suman Born on 14th June, 1960, Shekhar Suman is a well k >> Read More... , actor & comedian, came with his own talk show on TV, with his unique comic style. Shekhar hosted this show in a unique way by interviewing veteran & current Bollywood actors. This show was also unique due to comedy factor & other performances by Bollywood celebs.
9. " Tere Mere Beach Mein Tere Mere Beach Mein was an old television show th >> Read More... "
Along with many other popular celebrities, Farah Khan Farah Khan is an Indian film actress, producer, di >> Read More... also hosted the talk show "Tere Mere Beach Mein." The famous Bollywood director & choreographer, Farah, interviewed many Bollywood celebs in the show with her own style. This show made commoners interact with stars based on the respective theme (topic) in the different episodes. This show was aired on Star Plus & successfully completed 13 episodes featuring famous Bollywood stars.
10. Yaaron Ki Baraat Yaron ki Baraat is a television talk show telecast >> Read More...
The current show, also with a theme of having fun with popular best friends in Bollywood, is hosted by famous director Sajid Khan Sajid Khan is a Bollywood director, producer and e >> Read More... & actor Riteish Deshmukh Riteish Deshmukh is the son of a politician, late >> Read More... . It seems like, not leaving the Khan's race, siblings Farah & Sajid are engaged with talk shows, being the popular hosts, respectively. In this show, according to a format of friendship tests, the strength of Bollywood buddies with fun games & spice of humor by hosts is also seen.