Bollywood film Industry is famous not only for its huge successive film records worldwide, from the story of many strugglers to pursuing a successful career in the industry, but also for many Controversies among such personalities from all over the Industry. There are so many examples that will prove that controversy is also a part of this Beautiful Industry and the Bollywood Singers are not the exception from this List. So, here we go, the Top 10 evergreen Bollywood Singers with their Controversies:
10. HIMESH RESHAMMIYA
The Singer and the music director Himesh Reshammiya Intro: Himesh Reshammiya got his stardom after win >> Read More... impressed many people with his Unique Voice, but on the other hand, many felt irritated. While He was attending a public conference at Surat, He was asked by a reporter how he handles negative comments from people. Himesh then mentioned that many other musicians from Bollywood like Pancham da, Rahat Fateh Ali Khan also sings from their noise, but nobody criticizes them.
That controversy went viral, and later on, the legendary singer Asha Bhosle Asha is considered to be the second greatest femal >> Read More... was asked at a conference about her Reaction to the comments of Himesh Reshammiya. She replied to slap that person who comments at the versatile singer like R. D. Burman.
...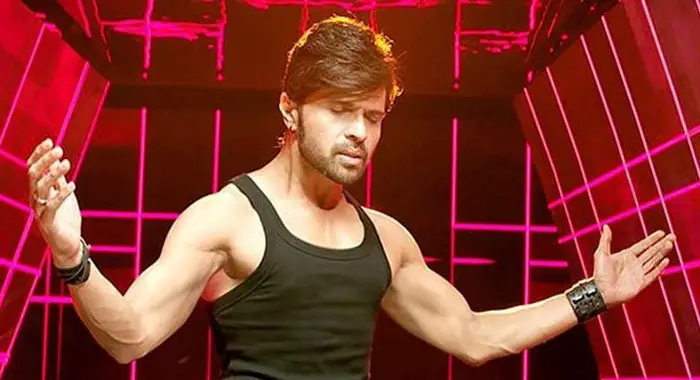 9. SONU NIGAM
Sonu Nigam Sonu Nigam is a renowned Bollywood singer and comp >> Read More... is known as the most controversial playback singer of all time. Many people know him as a controversial artist too. The most viral controversy was hatred by the many people along with the Muslims. Once, The versatile Singer Sonu Nigam raised a question on Twitter about his problem on the branding of Azan (The Prayers of Muslims) at the loudspeakers in the Early Morning from The Mosques. He also tweeted that he had to wake up by Azan every morning. He also used the term of branding Azan by the loudspeakers as "Gunda Gardi."
...
8. ARIJIT SINGH
...
The black magic of Controversy also affected the career of the legendary singer Arijit Singh Most famous for his songs in Aashiqui 2, Arijit Si >> Read More... . Back in 2014, while he was attending Filmfare Awards as a Guest, Salman Khan Salman Khan is a very famous Indian actor and a pr >> Read More... himself hosted. During The show, he slept for a while, and when he was nominated as The Best Male Playback Singer for his Song, " Tum Hi Ho," and was requested to come on stage and collect his award, he went take his award in casuals. Salman khan was very offended by this gesture of Arijit. Then Arijit Singh replied, "Ap logo ne to Sula Diya Yaar." That's how the Controversy started. Later on, Arijit Singh apologized publicly and requested not to remove his version of 'Jag Ghoomeya' from his film 'Sultan.' Unfortunately, the actor was in no mood to forgive Arijit.
7. ADITYA NARAYAN
...
The Singer , son of the versatile singer, Udit Narayan One of the famous playback singers of Indian Film >> Read More... once made a headline all over the media. The Incident happened at the Raipur Airport when the airline staff told him to pay 13000 INR for the luggage exceeding 40 K.Gs. Aditya Narayan reportedly agreed to pay 10000 INR. Suddenly, Aditya Narayan lost his mind and threatened the staff in an ugly verbal argument with a staffer. During this verbal argument, he threatened the airport staff, which the presented people nearby heard.
...
6. ANKIT TIWARI
A personality who gave the Bollywood industry some heart-touching songs with the gem of his voice, once involved in a big controversy. He got arrested for allegedly sexually assaulting his female friend occasionally many times. Later on, the case favored Ankit Tiwari Ankit Tiwari was born on March 6, 1986 in Kanpur, >> Read More... , and he was released with due respect.
...
5.  ABHIJEET BHATTACHARYA
...
The Singer, who entertains all the times with his soulful voice till the date, was also involved in a controversy for criticizing the Bollywood film directors like Karan Johar Karan Johar is one among the top ten celebrities i >> Read More... , Mahesh Bhatt Filmmaker Mahesh Bhatt created a niche for himself >> Read More... for offering the positions of the Pakistani Artists in their films. Abhijeet didn't even forget to criticize the 3 Khans. The singer once confessed that he never considered Shah Rukh Khan Shah Rukh Khan or also known as SRK is a prominent >> Read More... as an Actor.
4 MIKA SINGH
The man became a celebrity over a single night after releasing the song in 1997, "Saawan Mein lag gayi aag." Then the engine of his career in the industry went higher. Still, many cases were filed against him during his career in the industry, but the most popular incident went viral. Back in the year2006, at his Birthday party, he forcibly kissed Rakhi Sawant Rakhi Sawant, the well-known drama queen of the In >> Read More... . Rakhi then filed a case against Mika.
That is not the only controversy of his life. Later, in 2018, A 17 years old Brazilian model filled a case against Mika for misconducting and sending sexually inappropriate messages to her. He even got arrested for this. There is also a hit and run case were filed against Mika.
3. PAPON
Papon is also known for his heart-melting voice as he delivers such beautiful songs even from the Bengali film industry (Tollywood). But unfortunately, he also became a part of a controversy. He was a judge at a Hindi Reality show on the special occasion of Holi. But he never knew that this singing show would make changes to his life. He was caught on camera for kissing a Minor.  The Girl was one of the participants of the reality show. Though, this controversy went viral through the media channels.
 2. Daler Mehndi Daler Mehndi, also known as Daler Singh, is a well >> Read More...
The Bollywood Singer Daler Mehndi was convicted in Patiala, Punjab, for human trafficking for around 15 years. The complaint alleged that he and his brother (Shamsher) took an amount of money to help People Migrating to the U.S illegally. The U.S court sentenced 2 years of jail. Later, He got bail.
1. Sona Mohapatra Sona Mohapatra was born on 17th of June in 1976 at >> Read More...
Sona Mohapatra is the most controversial singer of all time. She is an activist, a performer, and a feminist as well. In her Documentary film, "Shut Up Sona, "The people can get an idea and an understanding of what is likely to be her and how she faced such problems, how people dominated her in all stages of her life, and also how she fights back alone against critics.