There are many people who are married to a person who is from a different profession from theirs. People even get married to NRIs as well. There are many such actors who got married to a non-film industry person. But there are some who are married in Bollywood itself. There are many Directors who got married to an actress.
List of some of these couples is as follows:
1. J. P. Dutta and Bindiya Goswami Bindiya Goswami is a former actress from the late >> Read More...
...
JP Dutta is a director and owns a Production name. JP is the second husband of  his wife, Bindiya. They have two daughters from their marriage named Nidhi and Siddhi. Bindiya is an actress who worked from the 1970s to 1980s and then she retired and got married to JP Dutta.
2. Boney Kapoor Achal Kapoor or Boney Kapoor is a very famous Indi >> Read More... and Sridevi
...
Sridevi is Boney's second wife. Arjun Kapoor Arjun Kapoor is a Bollywood star. He was born on 2 >> Read More... is the son of Boney from his first marriage. Boney has two daughters from the second marriage, and they both want to make their careers in Bollywood. Arjun denies calling Sridevi as his mother and other two sisters, as his sisters.
...
3. Deepti Naval Deepti Naval belongs to India. She is an actress, >> Read More... and Prakash Jha Prakash Jha, a director, film producer and screenw >> Read More...
Prakash Jha is a very talented Director who is critically acclaimed. His has given many hit movies to the Bollywood film industry. Naval is an actress who works in Hindi cinema mostly, but she is also an American actress. Naval is also a director, photographer, and painter. They both are divorced now.
...
4. Kalki Koechlin Kalki Koechlin is a famous film actress, model and >> Read More... and Anurag Kashyap Born on 10th September 1972, Anurag Kashyap has es >> Read More...
Anurag is a Director and a Producer. He is a very creative person. Kalki is an Indian actress who knows Hindi, English, and Tamil. They both met on the set of DevD and fell in love with each other. They both got married in 2011, and in 2015 they both filed a divorce.
...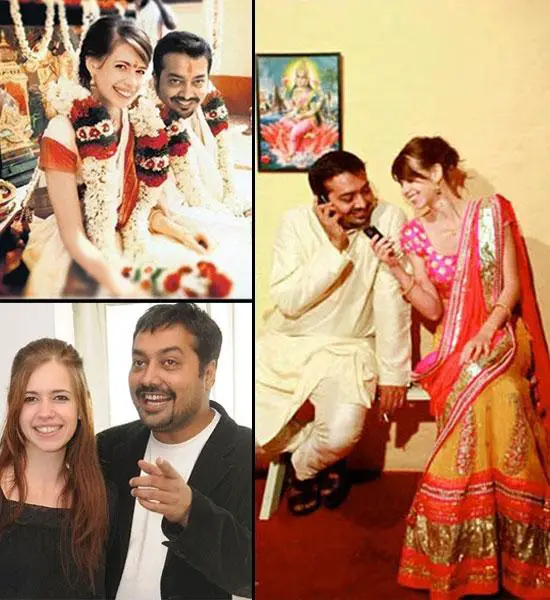 5. Sarika and Kamal Haasan Kamal Haasan is the most versatile actor that Indi >> Read More...
...
They both got married in 1988 and in 2004 they both got divorced. Sarika is Kamal's second wife, and they both have two daughters from their marriage. One is Shruti Haasan Shruti Hassan is an Indian film actress born on 28 >> Read More... who is an actress, and the other one is Akshara who is also an actress but is struggling with her career currently.
...
6. Mahesh Bhatt Filmmaker Mahesh Bhatt created a niche for himself >> Read More... and Soni Razdan She is an actress as well as a film director. She >> Read More...
Mahesh Bhatt is a very creative person and a good director. He runs a production house, Bhatt Camp. Soni Razdan is a british born Indian actress. She is the mother of Alia Bhatt Alia Bhatt is a trendsetting actress from Mumbai, >> Read More... and Shaheen Bhatt Shaheen Bhatt is an Indian Writer. She works in th >> Read More... , and the step mother of Pooja Bhatt This chubby star of Bollywood had a different styl >> Read More... and Rahul Bhatt Rahul Bhatt is a hunk Indian model turned actor an >> Read More... .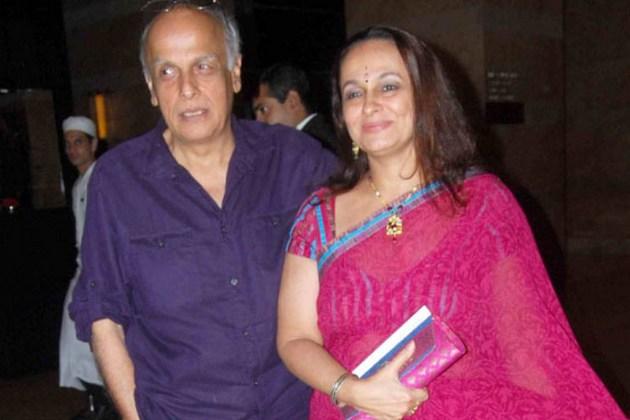 7. Mohit Suri Mohit Suri has directed many Indian movies mostly >> Read More... and Udita Goswami Udita Goswami is an Indian actress born on 9th Feb >> Read More...
Mohit Suri has given many hits like Aashiqui 2, Ek Villain Click to look into! >> Read More... , and three sequels of Raaz, etc. Mohit Suri is the relative of Bhatt family. Alia, Rahul, Pooja Bhatt all of them are his cousins. Udita is an actress who is the mother of one daughter named Devi.
8. Rakhee Gulzar Raakhee attained stardom with her first film itsel >> Read More... and Gulzar
Rakhee is a very talented Indian actresses. She has won many awards and even has been nominated several times in the Film Fare Awards. Gulzar is a very famous lyricist. He is also a poet and director.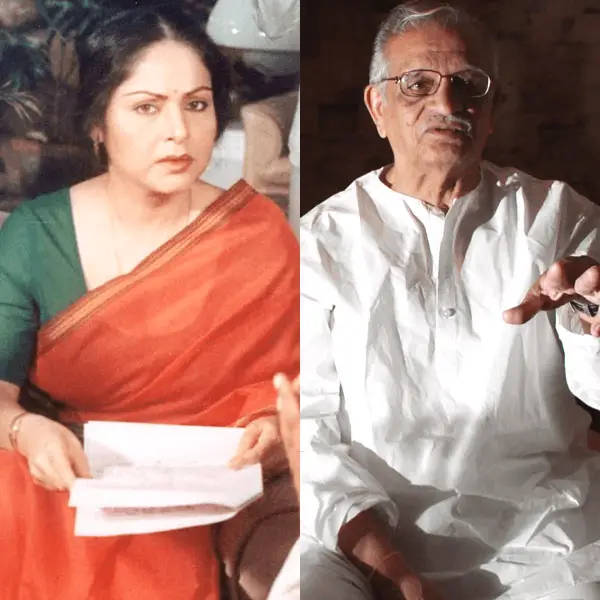 9. Ramesh Sippy Ramesh Sippy is an eminent film director and he is >> Read More... and Kiran Juneja Kiran Juneja or Kiran Joneja is a renowned Indian >> Read More...
Ramesh is an Indian director and producer who is known for his film Sholay. Kiran started her career by singing, but then, later on, she started taking acting classes and became an actress. She has even started a Respond Foundation where newcomers get a chance to showcase their talent.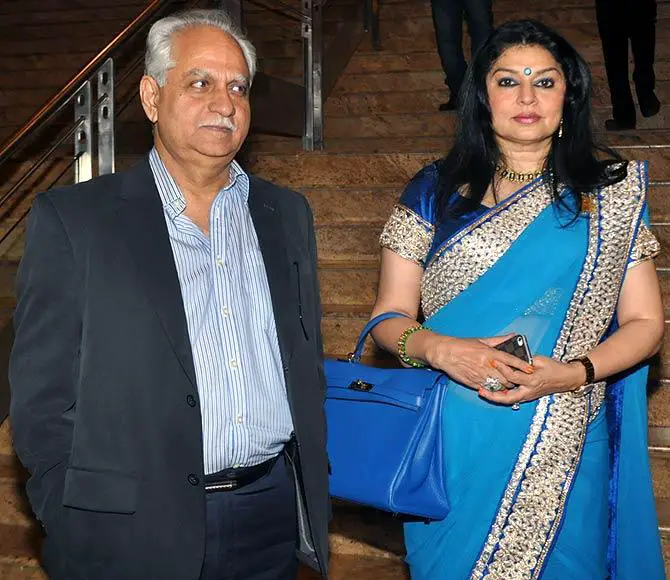 10. Suchitra Krishnamoorthi Suchitra Krishnamoorthi is an Indian actress, mode >> Read More... and Shekhar Kapur Shekhar Kapur is a renowned Indian actor, director >> Read More...
Suchitra is an Indian actress who started her career with TV serials. She is also a writer, painter, and singer. In 2007, they both divorced.  Shekhar is an actor, director, and a producer. He has given many hits to the industry.