1. Jiah Khan Jiah Khan was a British-American actress, singer >> Read More...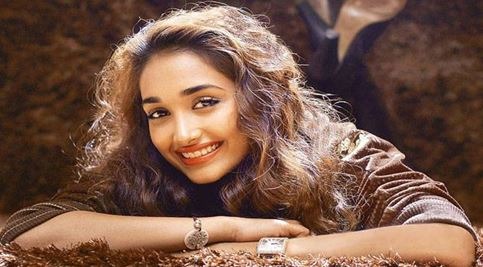 It came as a shock when news of Jiah Khan's death came out. What was more shocking was that, investigations revealed that it was not a suicide but a murder case. All the allegations are on her boyfriend 'Sooraj Pancholi.' Her diary revealed some instances from her unhappy relationship with him.

2. Silk Smitha Silk Smitha is an unforgettable personality in the >> Read More...
...
Most of us are aware of her tragic death as enacted by ' Vidya Balan Vidya Balan is an award winning Bollywood actress >> Read More... ' in the movie ' The Dirty Picture Click to look into! >> Read More... '. She committed suicide due to personal and financial problems. She could not handle the adverse effects of success.

3. Shikha Joshi Shikha Joshi was a very talented Bollywood actress >> Read More...
...
She died recently in the year 2015 under heinous circumstances. The last movie in which she had worked was 'B.A Pass'. She committed suicide by slitting her throat in her house in Mumbai. She was taken to the hospital but was declared dead. She could not cope up with the stress of struggle, regarding which she took such am extreme step.

4. Nafisa Joseph Nafisa Joseph was a model and MTV video jockey. Sh >> Read More...
...
She was an adorable VJ, model, and an actor but could not handle the stress and committed suicide. The reports revealed that her boyfriend was already married and that she was unaware of this fact. She was unable to gulp this news and found no other way to cope up with the truth.

5. Viveka Babajee The stunning Mauritian model Viveka Babajee had be >> Read More...
She was the top model of the industry. She killed herself by hanging from the ceiling fan. After her death, a note from her diary was revealed which states 'I Kill.' Later, it was revealed that she took this step because of her relationship problems with her boyfriend.

6. Parveen Babi The actress who changed the face of Bollywood and >> Read More...
...
She was mentally ill and attempted suicide many times before finally killing herself. She was the first Indian actress who appeared on the front page of the famous magazine of all time ' Time Click to look into! >> Read More... '. It was revealed that she was the patient of Paranoid Schizophrenia. She tortured herself by starving herself to death.

7. Guru Dutt Born on 9th July 1925, Guru Dutt was an Indian act >> Read More...
...
He was the famous actor, director, and producer. He was addicted to high doses of alcohol and sleeping pills. He was also a patient of depression. The classics like 'Kagaaz Ka Phool', 'Pyaasa', 'Saheb Biwi Aur Ghulam', etc. are his gifts to the industry. The heavy consumption of alcohol and medications resulted in his death.

8. Manmohan Desai Manmohan Desai is an Indian film producer and dire >> Read More...
...
It is sad plight to see such a cowardly act by such successful directors. He directed movies like 'Amar Akbar Anthony', 'Coolie' and many more. The investigations disclosed that he was unhappy with his career and found no other option except suicide.

9. Divya Bharti Divya Bharti was an Indian film actress and model, >> Read More...
...
She was the stunning and beautiful actress of the 90's. Her death was bizarre and resulted in shocking revelations. Some say she jumped off the fifth floor of her house whereas some say it was a murder and her husband Sajid Nadiadwala Sajid Nadiadwala is undoubtedly one of the most in >> Read More... was involved. It is still a mystery.

10. Kunal Singh
He did not appear in many movies but his performance in the film 'Dil Hi Dil Mein' left an impact on the audience. This 'Cute Boy' took an extreme step by hanging himself from a ceiling fan. There are many speculations regarding his death as some people say it was not suicide but murder.