Bollywood movies are mostly male oriented, but there are also few actresses who won the hearts of many people. The heroines with their style and grace swept many hearts. Bollywood gave many good female protagonists in 80s who ruled the industry in that decade. The list includes Sridevi Sridevi is an Indian an actress renowned for her w >> Read More... , Meenakshi Seshadri Meenakshi Seshadri was born as Shashikala Sheshadr >> Read More... , Jaya Prada Jaya Prada is a renowned Indian actress and politi >> Read More... , Poonam Dhillon Born on April 18th, 1962, Poonam Dhillon is one of >> Read More... and much more.
1. Sridevi
...
'Sridevi' was the first female superstar of the industry. After making her mark in Tamil cinema, she made her debut with Solva Sawan in 1979 which was a flop movie. She became famous for her role in Himmatwala in 1983. Himmatwala was the blockbuster of the year. Sridevi is well known for her role as 'Icchadhari Naagin' in the movie 'Nagina' in 1986. Sridevi has proved her versatile acting skills with some blockbuster like Mr. India, 'Chaalbaaz', Jaag Utha Insaan, and 'Sadma'.
2. Meenakshi Seshadri
...
'Painter Babu', the debut film of Meenakshi was not a hit. She gained her popularity with the movie ' Hero Click to look into! >> Read More... ' in the direction of . The film starring her and Jackie Shroff Intro: Jackie Shroff is a well known Bollywood act >> Read More... gave her overnight success. She was given the critical acclaim in the movie ' Dahleez The serial Dahleez is popularly known as Swadheent >> Read More... ' for her role. With her films like Meri Jung, Dacait, Inaam Dus Hazar and 'Shahenshah', she was the star actress of eighties.
3. Jaya Prada
...
' Sargam Bio coming soon... >> Read More... ', the Hindi remake of Siri Siri Muvva was the debut movie of Jaya Prada. She is well known for her work in 'Sharabi' in 1984 and 'Sanjog' in 1985. Jaya made a successful team with Sridevi, her screen rival for the movie 'Tohfa' where both the actresses played roles of sacrificing sisters. She was also a successful team with ' Jeetendra Jeetendra was born as Ravi Kapoor in a Business fa >> Read More... ' and for movies 'Mawali', 'Aulad' and Aaj Ka Arjun. She was one of the leading actresses of the eighties.
4. Poonam Dhillon
...
Poonam Dhillon got her big role in ''s film 'Noorie' in 1979 starring her and Farooq Sheikh Farooq Sheikh is a legendary actor, a television p >> Read More... . She and Rajesh Khanna Born as Jatin Khanna on 29th December 1942, the ch >> Read More... made a great pair in eighties giving successful movies like Red Rose, 'Awaam', and ' Dard Dard is a daily soap television series. This seria >> Read More... '. She was known as the cutest actress of the industry. Her other commendable works include 'Naam', 'Trishul', ' Karma Click to look into! >> Read More... ', and Yeh Vaada Raha Yeh Vaada Raha is a created by Trishula Production >> Read More... .
...
5. Amrita Singh Amrita Singh is an Indian film and TV actress. She >> Read More...
...
Amrita Singh's debut movie 'Betaab' in 1983 was a hit movie starring her and Sunny Deol Sunny Deol is a film actor, director and producer. >> Read More... . She was an awesome pair with Sunny Deol, Sanjay Dutt July 29, 1959, was the day when the two legends of >> Read More... , Anil Kapoor Anil Kapoor was born on 24th December 1956 in Mumb >> Read More... and Amitabh Bachchan. She acted in many hit movies like Sunny, Mard, 'Saaheb', Chameli Ki Shaadi, Naam, and 'Khudgarz'. She is also well known for her antagonist roles in the movies Raju Ban Gaya Gentleman and 'Alaina'. She was one of the good actresses of eighties. She took a break from the movies and came back in 2002 with "23rd March 1931: Shaheed".
6. Padmini Kolhapure Padmini Kolhapure is an Indian Bollywood actress d >> Read More...
...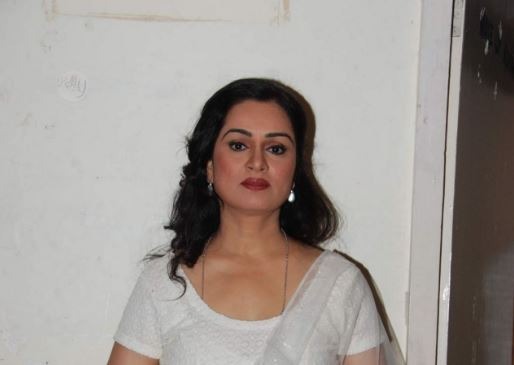 Starting her career as a child artist, Padmini's debut movie as a heroine was Zamane Ko Dikhana Hai. The film did not perform well at the box office, but her next venture with Rishi Kapoor Rishi Kapoor is an actor born in the prominent Kap >> Read More... "Prem Rog" in 1982 was a blockbuster. She got the Filmfare Best Actress for the movie. Her other films include 'Souten', Pyar Jhukta Nahi, Woh Saat Din and 'Vidhata'.
7. Neelam Kothari During the mid 80s Neelam Kothari had a successful >> Read More...
'Jawaani', the debut movie of Neelam was a flop. She got her fame with the debut film of ' Govinda Govinda is a popular Bollywood star who is known f >> Read More... ', ' Ilzaam Click to look into! >> Read More... ' in 1986. She and Govinda made an outstanding pair giving several hits like "Love 86", 'Sindoor', Khudgarz, 'Hatya', and 'Taaqatwar'. She also gave many hits with like Aag Hi Aag, Paap Ki Duniya and Ghar Ka Chiraag. She started losing her charm in the early nineties, but she was a leading actress in late eighties.
8. Rati Agnihotri Rati Agnihotri is an Indian movie actress who has >> Read More...
After being successful in South Indian Cinema, Rati Agnihotri made her Bollywood debut with the movie "Ek Duuje Ke Liye" opposite Kamal Haasan Kamal Haasan is the most versatile actor that Indi >> Read More... with whom she had already worked. The movie was a blockbuster hit and made Rati a star overnight. She acted in about 43 movies. Some of which were Farz Aur Kanoon, Coolie, Tawaif, and Hukumat. She left the industry at the peak of her success for settling down in her marriage.
9. Madhuri Dixit Madhuri Dixit is not just known as the also a smil >> Read More...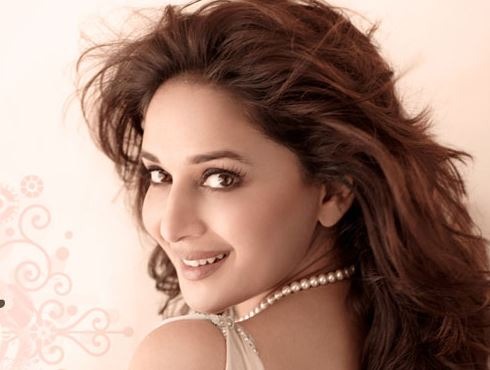 Madhuri's debut film 'Abodh' in 1984 was a flop followed by a series of flop movies like Awara Baap, Manav Hatya, Uttar Dakshin, ' Dayavan Click to look into! >> Read More... ' and Khatron Ke Khiladi. She got her public recognition with the romantic thriller 'Tezaab' in 1988 in she was paired with Anil Kapoor. Her iconic dance on the song Ek Do Teen is still remembered. Her next venture Ram Lakhan was also a hit movie. Her role in Prem Pratigya opposite Mithun Chakraborty When we talk about the few legends in the Indian f >> Read More... was critically acclaimed. She also acted in the superhit film 'Tridev'. The late eighties marked the success of the Dhak Dhak girl and made her one of the leading actresses of Bollywood.
10. Farah Naaz Farah Naaz is a Bollywood actress who made her deb >> Read More...
' Faasle Faasle was an epic TV serial during the early 2k. >> Read More... ', the debut movie of Farah was a failure, but she had many offers. She acted in many hit films like Marte Dam, Naseeb Apna Apna, Love 86, 'Imaandar', Ghar Ghar Ki Kahani, 'Rakhwala', and ' Muqabla Muqabla is a Telugu parody music show. Muqabla air >> Read More... '. Her best roles have been in movies Kaarnama, Woh Phir Alegi, and 'Begunaah'.