We know how Bollywood rules the Hindi music industry, infamous for producing sappy romantic movies with nauseating music. We only listen to local Delhi bands that either play in English or aren't familiar with rock music. Several rock groups exist on the other side of the border. However, Bollywood, which pays more and solely accepts pop, picks up all these people. For instance, Atif Aslam Named Muhammad Atif Aslam when he was born, he is >> Read More... of Pentagram. But recently, things have started to shift, and many excellent rock songs have been written. Below, you can see the top 10.
1. Bandeh (Black Friday)
The song, composed by the group the Indian Ocean The Indian Ocean is considered to be the pioneers >> Read More... , has grown to be one of the most well-known in the nation. The song was actual music from the soul rather than an attempt to be commercially successful, which may account for its extraordinary appeal from all perspectives. This song is placed top because it is considered by critics and music lovers alike to be among the best rock songs in Bollywood.
...
The new Bollywood rockstar, Ranbir Kapoor Ranbir Kapoor is a noted Indian film actor. He was >> Read More... , has the entire nation singing along to his tunes. A.R. Rahman and Mohit Chauhan Mohit Chauhan is a Bollywood playback singer. He w >> Read More... unite their musical talents in Imtiaz Ali's film to produce a pure record that respects music of all genres. Fans may be heard chanting Sadda Haq, the movie's rock song, everywhere. With this song, Mohit Chauhan explores the depths of his vocal range, and it is safe to say that the listener is moved by it.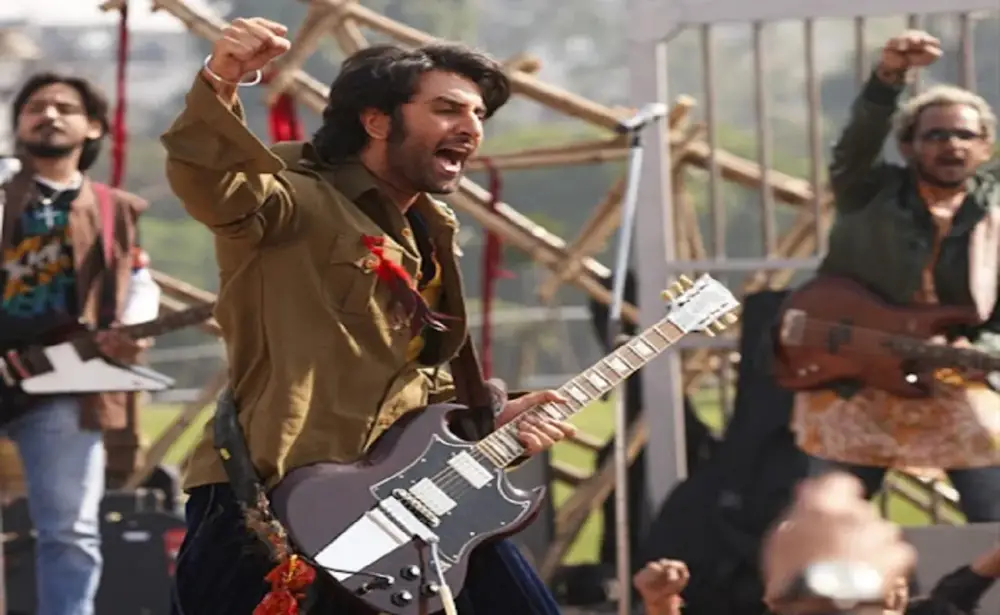 The song's title provoked a flurry of criticism that caused it to become viral very rapidly. In addition to the words, the song had a strong rock background. The three main characters are shown in the video as rock stars playing shows in a grunge environment. The song was deemed "half-decent" by even die hard core rock music lovers as a significant compliment for a Bollywood song.
...
4. Rock On (Rock On)
The first movie to depict a rock band's journey was "Rock On." The movie received high marks from critics, and the music was a huge success. The seamless blending of music and plot made watching the movie an unforgettable experience. The film's whole idea is encapsulated in the title song, which also excels as a rock song.
...
5. Alvida (Life in a Metro)
A handful of the tracks from the "Life in a Metro" soundtrack stood out as being particularly well-liked by the general population. In particular, the song "Alvida" became quite popular, especially among young people. The song was released in two different renditions, one featuring KK and the other with Bangladeshi singer James. In actuality, James was a psychedelic rock pioneer in Bangladesh, and his performance of the song practically started a cult.
...
6. Sunn Raha Hai (Aashiqui 2)
How on earth did you not hear this song? This song was a huge hit, and the movie only became successful because of it, I assure you. It's a rock song that is just wonderful. There are so many emotions in this song. No other vocalist can do this song, as well as Ankit Tiwari Ankit Tiwari was born on March 6, 1986 in Kanpur, >> Read More... . It is also said to be the most overlooked Indian rock song.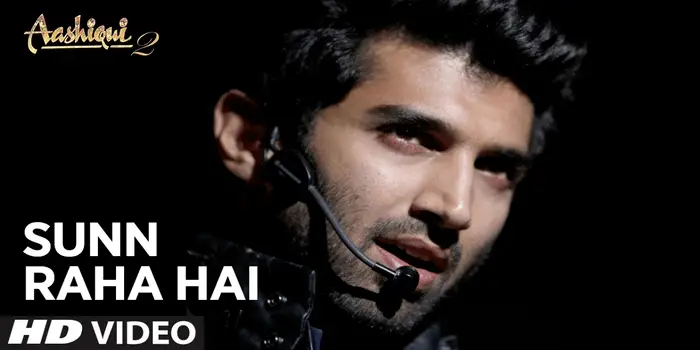 ...
7. Zahreelay (Rock On)
The movie features a tonne of excellent rock music, as the title would imply. The first authentic rock song to come from Bollywood is this one. Fantastic elements include the vocals, drums, guitar riff, and shred solo. It is the best thing ever. This song is said to be the first actual rock song in Bollywood. Javed Akhtar Javed Akhtar is an Indian poet, lyricist, film scr >> Read More... performed this song.
...
8. Nadaan Parindey (Rockstar)
Nadaan Parindey is one of the best Bollywood soundtracks ever created by Rockstar. The sad love ballad affected the crowd. It received multiple awards, including IIFA and Filmfare Best Lyricist. It was penned by A R Rahman and performed by Mohit Chauhan. Irshad Kaamil wrote the lyrics.
...
The love hymn Ae Dil Hai Mushkil is well-known. This song has generated incomparably more enthusiasm than any other piece. In October 2016, the song "Ae Dil Hai Mushkil" was made public. The song's lyrics were written by Amitabh Bhattacharya, while Pritam created the music. Pritam and Arijit Singh sing the song. Aishwarya Rai Bachchan, Ranbir Kapoor, Anushka Sharma, and Fawad Khan appear in the song's music video.
10. Mitwa (Kabhi Alvida Naa Kehna)
The 2006 movie Kabhi Alvida Naa Kehna, directed by Karan Johar Karan Johar is one among the top ten celebrities i >> Read More... and starring Shah Rukh Khan Shah Rukh Khan or also known as SRK is a prominent >> Read More... , Rani Mukerji Rani Mukerji is one of the most celebrated Indian >> Read More... , Abhishek Bachchan Abhishek Bachchan, or Abhishek Srivastava, is a ve >> Read More... , Preity Zinta Preity, also known as Preity Zinta is a famous Act >> Read More... , , and Kirron Kher Kirron Kher or Kirron Anupam Kher was Kiran Thakar >> Read More... , comes to the well-known Hindi song Mitwa. The song's lyrics were written by Javed Akhtar, while Shankar-Ehsaan-Loy provided the music. Renowned Pakistani artist Shafqat Amanat Ali Shafquat Amanat Ali Khan was born on February 26, >> Read More... sang it.