1. Sneha Ullal Sneha Ullal is a very popular Film actress known f >> Read More...
Sneha was launched by none other than Salman Khan Salman Khan is a very famous Indian actor and a pr >> Read More... , opposite himself in the 2005 film, Lucky: no time for love. Despite a good star cast; Mithun Chakraborty When we talk about the few legends in the Indian f >> Read More... , Salman to name a few, the movie failed to do well at the box office. Sneha's Bollywood career it seems was tied to the movie as post the flop debut; she vanished from the Bollywood sphere.
...
2. Zarine Khan Born on 14 May 1987, Zarine Khan is one of the adm >> Read More...
Another one of Salman Khan's prodigy who failed to do much on the silver screen is Zarine Khan. She was launched opposite Salman Khan in ' Veer Click to look into! >> Read More... ', a period drama. The movie didn't register well with the audiences, and like a lot of new comers who bid their career adieu post their debut flops, Zarine followed suit.
...
3. Tanishaa Mukerji Tanishaa Mukerji is the popular actress who hailed >> Read More...
...
Despite big expectations, this Mukerji sister didn't quite set the screen on fire. " Kajol Devgan Born on 5th August 1974, Kajol was the heartthrob >> Read More... "s baby sister, and " Tanuja Mukherjee Tanuja is a popular Indian actress, who is also mo >> Read More... "s second daughter was launched by YRF opposite Uday Chopra Born on 5th January, 1973, This actor is the son o >> Read More... in a movie about pre-marital sex. The subject of the movie was probably a little too ahead of its time, and the movie fell prey to unnecessary controversies. Amidst all the chaos, however, Bollywood forgot to pay attention to the new actress and she went down in history as the "unsuccessful sister".
4. Amar Upadhyay Amar Upadhyay had started out as a small-time Indi >> Read More...
...
Television's favourite beta, Amar Upadhyay a.k.a Mihir Virani, quit his successful show "" to pursue his film career. His exit from the show was mourned by a lot of his fans and his big screen venture suffered due to the audiences' acceptance of the actor only as Mihir.
5. Pooja Bedi Born in the year 1970, Pooja Bedi is a former Hind >> Read More...
...
For anyone who has ever fallen in love in their college days, the image of Aamir Khan Aamir Khan or Mohammed Aamir Hussain Khan is Bolly >> Read More... twirling to Pehla Nasha is probably what defines love. Aamir Khan's love interest in the movie was veteran actor " Kabir Bedi Kabir Bedi is well known Indian television and fil >> Read More... "s daughter, Pooja Bedi. The movie was a blockbuster. Sadly for Pooja, despite the box-Office success, her career failed to take off.
...
6. Armaan Jain Armaan Jain is another aspiring Bollywood actor; h >> Read More...
...
This Kapoor family actor was launched by ""s production house. The film, " Lekar Hum Deewana Dil Click to look into! >> Read More... ", didn't do much at the box office despite a lot of marketing. Due to the lack of any success, the actor has also gulped by oblivion with no new project in his pocket.
7. ' Mandakini Mandakini was born as Yasmin Joseph on July 30, 19 >> Read More... '
The actress was launched with Rajiv Kapoor Rajiv Kapoor is a well-known personality in the In >> Read More... in the Raj Kapoor Raj Kapoor was a renowned actor, director, and pro >> Read More... directed, Ram Teri Ganga Maili. The movie was declared a 1985 super hit. Unfortunately, for both the lead actors, the success of the movie failed to turn into further meaty roles. Mandakini, particularly was hit hard as she did a "bare-it-all" for her first movie.
8.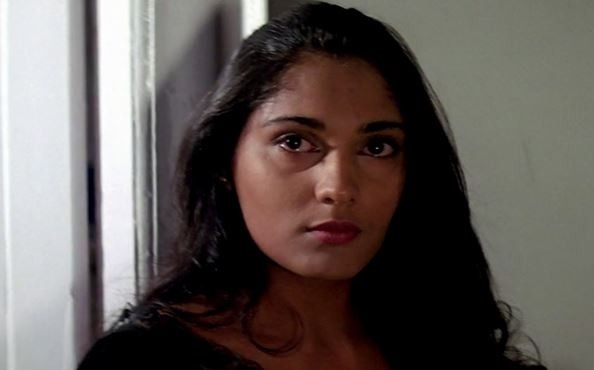 Talk about fame not leading to fame! Anu Aggarwal shot to fame post her debut movie, Aashiqui, being dubbed as the romantic cult for the generation. But Anu decided not to sign any more movies post her first film. She was never seen again, and Bollywood lost its sweetheart.
9. Harman Baweja Born on 13 November 1980, Harman Baweja is the son >> Read More...
Remember the time Priyanka Chopra Born on 18 July 1982, Priyanka Chopra is an establ >> Read More... dyed her hair red? That's right; the actress went all red-haired for her movie " Love Story 2050 Click to look into! >> Read More... ". This futuristic love story was the launch vehicle of producer " Harry Baweja Harry Baweja was born in 1956. His father was a bu >> Read More... "s son Harman Baweja. The movie promotions marketed Harman and Priyanka as real life couple. But even with all the marketing and promotions, the movie tanked, and Harman's career went down with it.
10. Gayatri Joshi Gayatri Joshi is known for her portrayal of an Ind >> Read More...
You will only remember her if you are a Shah Rukh Khan Shah Rukh Khan or also known as SRK is a prominent >> Read More... fan. Yes. The woman might have almost gone unnoticed. She was the leading lady opposite Khan in ' Swades Click to look into! >> Read More... '. The docile yet intelligent village girl, Joshi went without creating abuzz. The lack-lustre in her first appearance didn't contribute to her career, and we never saw her again.