In Bollywood, there are always movies with a totally new star cast and usually this new star cast belongs to an established Bollywood family. This is a trend in Bollywood and the parents of the star kids use their power and friendship to give their sons and daughters the perfect launch, so that their career starts with a bang and they are able to flourish in this industry without further help from their parents. Sometimes this formula works as in the case of Alia Bhatt Alia Bhatt is a trendsetting actress from Mumbai, >> Read More... and Varun Dhawan Varun Dhawan, a new comer entered Bollywood with h >> Read More... and sometimes it doesn't. But, it is always interesting to see star kids in a movie as they can be equally as good as their parents or can even be better, one can never predict. So here is the list of some of the star kids, who are all set to make their Bollywood debut or have already made one this year.
1. Harshvardhan Kapoor Harshvardhan Kapoor is the youngest son of famous >> Read More...
Harshvardhan Kapoor is the son of Anil Kapoor Anil Kapoor was born on 24th December 1956 in Mumb >> Read More... and the brother of the talented Sonam Kapoor Sonam Kapoor, Daughter of Anil Kapoor and model Su >> Read More... . It must be noted that acting is present in the genes of Harshvardhan. He made his debut in "Mirziya" directed by Rakesh Omprakash Mehra. Harsh's debut was a highly expected one, as he belongs to a family which has been in the show business since 1950s.
...
2.
Model turned actress, Saiyami made her Bollywood debut in "Mirziya" directed by Rakesh Omprakash Mehra. It's a period film and she worked along with Harshvardhan Kapoor who also made his debut with this film. Bollywood blood runs in Saiyami's family too, as she is the niece of the famous actress Shabana Azmi Shabana Azmi is a film actress of Indian origin an >> Read More... . Her mother Uttara Mhatre Kher was Miss India World in the year 1982 and her grandmother Usha Kiran Usha Kiran was a leading actress in Hindi, Marathi >> Read More... was a leading Bollywood actress in her days. So a lot can be expected from Saiyami too.
...
3. Aparshakti Khurrana
...
He is the younger brother of Ayushmann Khurrana This Vicky donor worked as radio jockey, Video joc >> Read More... . He is a very popular RJ and has done quite some work on the small screen too. He made his Bollywood debut in the movie "Dangal."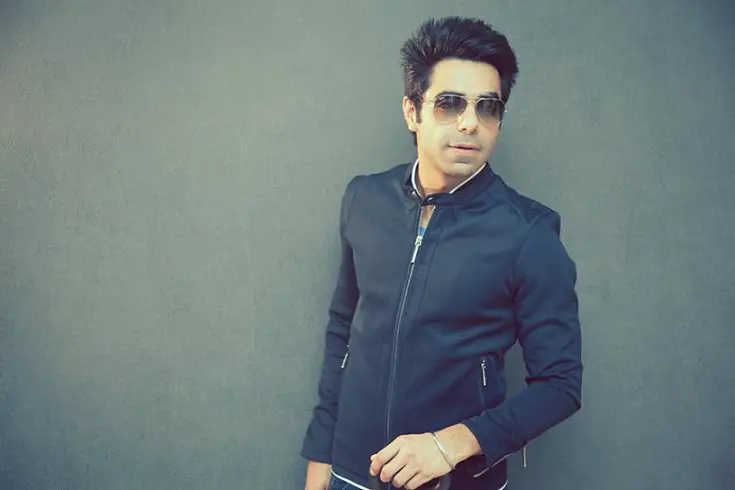 4. Sayesha Saigal Sayesha Saigal is a gorgeous and beautiful girl wh >> Read More...
...
This girl made her debut in one of the most talked about movie of 2016 " Shivaay Click to look into! >> Read More... " alongside Ajay Devgan Ajay Devgn is an Indian film actor. He is perhaps >> Read More... . This 19-year-old girl is the grandniece of the popular star Dilip Kumar Muhammad Yusuf Khan was born on the 11th of Decemb >> Read More... and Saira Banu When Saira made her debut in film Junglee, she was >> Read More... , the veterans of the industry. Her role in Shivaay was promising and we would like to see more of her in the future. She had also made her debut in Tollywood and Kollywood too.
...
5. Sakshi Khanna Sakshi Khanna is an assistant director turned sain >> Read More...
Son of the veteran actor Vinod Khanna Vinod Khanna, the name of the tinsel town, is alwa >> Read More... will be making his debut in the coming year in a Sanjay Leela Bhansali Born on 24th February 1963, Sanjay Leela Bhansali >> Read More... movie. His half-brothers Akshaye Khanna Akshaye Khanna is a popular Indian film actor. He >> Read More... and Rahul Khanna Rahul Khanna is an Indian film actor. He is the so >> Read More... have already been in the business for quite some time now and would surely be able to teach him a few tricks about Bollywood.
...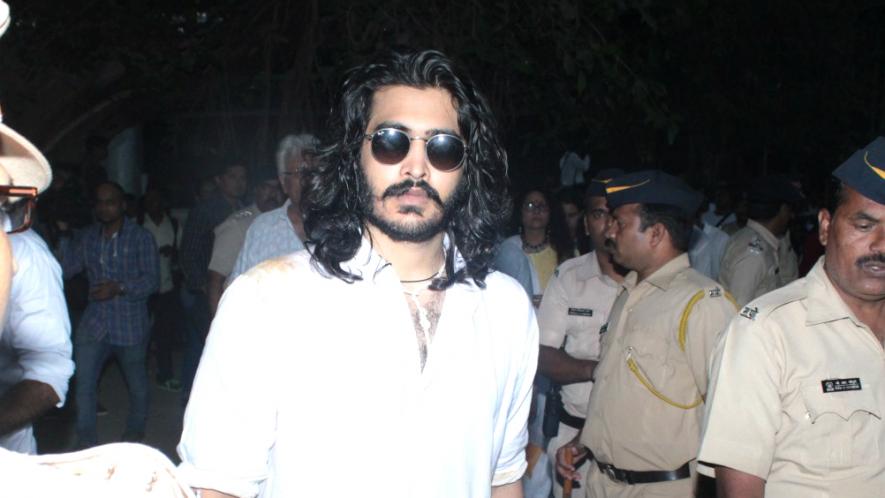 6. Sara Ali Khan Sara Ali Khan is the daughter of the Bollywood act >> Read More...
...
Sara Ali Khan, the daughter of and Amrita Singh Amrita Singh is an Indian film and TV actress. She >> Read More... was supposed to make her debut with Abhishek Kapoor Abhishek Kapoor is a prominent Indian film actor-t >> Read More... movie 'Kedarnath.' But, the star kid will be making her debut in ' Simmba Click to look into! >> Read More... ' with Ranveer Singh Ranveer Singh Bhavnani is an Indian movie actor wh >> Read More... . The film will hit the screens on 28th December 2018.
7. Yashvardan Ahuja Yashvardhan Ahuja is the son of the famous superst >> Read More...
20-year-old son of the famous actor " Govinda Govinda is a popular Bollywood star who is known f >> Read More... " is all set to make his big Bollywood debut. He just returned from London after doing a course on filmmaking and is assisting Sajid Nadiadwala Sajid Nadiadwala is undoubtedly one of the most in >> Read More... in his works and learning more on the sets of his movies.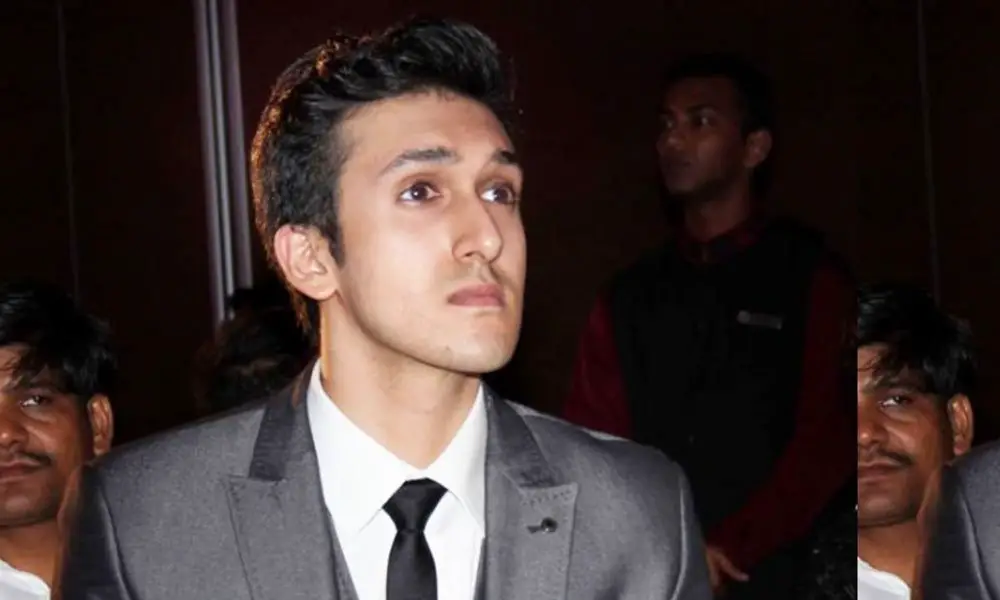 8. Ishaan Khattar Born on 1st November 1995 in Bombay, Ishaan Khatta >> Read More...
The younger brother of Shahid Kapoor Shahid Kapoor also identifies as the name Shahid K >> Read More... has just made his debut alongside Jhanvi Kapoor in " Dhadak Click to look into! >> Read More... ," the remake of " Sairat Click to look into! >> Read More... ," a film directed by Shashank Khaitan Shashank Khaitan is an Indian movie director. He h >> Read More... and produced by Karan Johar Karan Johar is one among the top ten celebrities i >> Read More... under the banner Dharma Productions.
9. Jhanvi Kapoor
This girl is always in the limelight because of her Twitter handle or because of her Instagram pictures. The elder daughter of the legendary actress late ' Sridevi Sridevi is an Indian an actress renowned for her w >> Read More... ' has just made her debut as the leading lady in "Dhadak," directed by Shashank Khaitan and produced by Karan Johar. She was seen along with Ishaan Khattar, the baby brother of Shahid Kapoor. Hopefully, she will aim to get a name her mom got.  
10. Karan Deol News has it that the third generation Deol family >> Read More...
He is the son of the versatile actor, Sunny Deol Sunny Deol is a film actor, director and producer. >> Read More... . Sunny is launching his son into Bollywood with the movie Pal Pal Dil Ke Paas. Karan Deol is the third generation actor from the Deol compound. Pal Pal Dil Ke Paas directed by Sunny Deol is expected to hit the screens in December 2018.
11. Ananya Pandey Bio coming soon... >> Read More...
Chunky Pandey's daughter Ananya Pandey will make her debut in Karan Johar's upcoming film 'Student of the Year 2' with Tiger Shroff Jai Shroff or popularly known as Tiger Shroff is a >> Read More... and Tara Sutaria Tara Sutaria is an Indian vocalist, performing act >> Read More... . Student of the Year 2 is all set to hit the screens on November 23rd, 2018.
12. Suhana Khan Daughter of the Bollywood Badshah (Shah Rukh Khan) >> Read More...
Speculations are rife that Shah Rukh Khan's daughter, Suhana Khan would make her Bollywood entry, soon. Suhana has been visiting Mumbai frequently and it is rumored that she had been auditioned. SRK had already stated that his children would enter the film industry after completing their studies and Suhana too confessed the same.