Bollywood is a place where anything and everything can happen at just about any time. Every little thing becomes breaking news and there is hardly anything that can be done about that. The people love to read about gossip and so the media keeps feeding it to them.
Here are 20 things that made it to the news in 2016.
1. Farhan Akhtar One of the most recognized young director of India >> Read More... divorce
...
2016 was just not a very good year for Bollywood couples. Farhan divorced his wife Adhuna Akhtar Adhuna Akhtar or also known as Adhuna Bhabani is >> Read More... after several years of marriage. They maintained that they would like to keep matter private and that their children were all that mattered to them during this tough time. The blame of wrecking the marriage fell on Aditi Rao Hydari As her title may be suggesting, Aditi the talente >> Read More... , but nothing concrete was deduced when it came to the cause of the split.
2. Tusshar Kapoor Son of a legendary Filmstar Jeetendra Kapoor and b >> Read More... becomes a father
...
Tusshar Kapoor became the youngest single father in the industry. His son, who he claims looks exactly like him, was born through surrogacy via IVF. Ever since the child came into his life, Tusshar has not stopped talking about him. His family has given him all their love and support. He named his child Laksshay.
...
3. Deepika goes to Hollywood
It was a well-deserved leap for Deepika Padukone Deepika Padukone is an Indian actress and model. S >> Read More... . She could have been a part of the last installment of Fast and the Furious but things did not work out there. Then, she bagged a significant role in the film "XXX: The Return Of The Xander Cage". Her fans are elated, and so is , who is her co-star in the film.
...
4. Virat Kohli Virat is counted amongst the very best players, th >> Read More... and Anushka Sharma Born in an army family to Col. Ajay Kumar and Ashi >> Read More... break up and make up
...
The couple who made headlines when they got together, Virat and Anushka surprised everyone when they broke up. Virat stated that Anushka is extremely controlling. It also came into the news that Virat proposed marriage and Anushka rejected the proposal in order to focus on her career. During this time, she was also working in ' Sultan Click to look into! >> Read More... ', which Virat did not want her to do. Thus, things ended between them. However, they also made up and are together now.
5. Kareena Kapoor Khan Kareena Kapoor is a super hit actress working in I >> Read More... gets pregnant
...
''s begum became pregnant this year and her fans just cannot get enough of her. Throughout her pregnancy, she has remained strong and has worked just as she would if she were not pregnant. Unlike other actresses who disappear for a few months leading up to the birth of their child and then a few years after the birth of their child, Kareena continued to stay in the limelight. In fact, unlike other who do not want media to catch them looking fat due to their baby bump, Kareena even walked the ramp.
...
6. ' Shahid Kapoor Shahid Kapoor also identifies as the name Shahid K >> Read More... 's wife gets pregnant
Mira Rajput Mira Rajput is the wife of the charming Bollywood >> Read More... and Kareena got pregnant almost simultaneously. But Shahid and Mira's baby girl came a lot before Kareena's, whose baby is due anytime now. Shahid just got married last year, and that too was an arranged marriage, so the baby news came as a little shock, but everyone was happy for the couple. Shahid has never been shy of expressing how happy he is to finally have a family of his own with whom he can share his achievements and failures.
7. Second season of ' Quantico Click to look into! >> Read More... '
Priyanka Chopra Born on 18 July 1982, Priyanka Chopra is an establ >> Read More... went to Hollywood last year and everyone was happy for how well she was doing. However, no one expected her to become such a global star. Not only did she bag a movie with stars as big as Dwayne Johnson Born on 2nd May 1972 in California, Dwayne Johnson >> Read More... , her show also did so well that it got renewed for a second season.
8. Arbaaz Khan Born in a family that has strong ties in the film >> Read More... and Malaika Arora Khan divorce
Arbaaz and Malaika have always had the cutest love story. Anyone who heard of how Malaika bravely took a step ahead and proposed Arbaaz would be taken aback and impressed. But things turned ugly and the couple announced their divorce. The reasons have been many, like that Arbaaz and his family wanted to domesticate Malaika, or that Malaika was cheating on Arbaaz with Arjun Kapoor Arjun Kapoor is a Bollywood star. He was born on 2 >> Read More... .
9. Ranveer Singh Ranveer Singh Bhavnani is an Indian movie actor wh >> Read More... shows his true colors
Ranveer became the first mainstream celebrity to do an advertisement for Durex and it was acknowledged as a bold step. The actor then also did everything possible to be known as the ultimate lover boy. And just when he was sure that the country is now in awe of his masculinity, he did the advertisement for Jack and Jones. Although he apologized, a few things became very clear. The most important of those is that the actor has a very active PR team that works hard to ensure that all the attention that he seeks so desperately becomes his.
10. Aishwarya Rai Bachchan Aishwarya Rai Bachchan is a popular Indian actress >> Read More... in Ae Dil Hai Mushkil Click to look into! >> Read More...
It was already in the news that Karan Johar Karan Johar is one among the top ten celebrities i >> Read More... had put together such a stellar cast for his upcoming "Ae Dil Hai Mushkil", but then the intimate scenes between Ranbir and Aishwarya did everything else that was needed for the film's publicity. Then several angles were introduced into this, like how did Abhishek Bachchan Abhishek Bachchan, or Abhishek Srivastava, is a ve >> Read More... react to those scenes? And how did Jaya Bachchan Born on 9th April 1948 Jaya Bachchan is an Indian >> Read More... react to them?
11. Ranbir Kapoor Ranbir Kapoor is a noted Indian film actor. He was >> Read More... and break up
The two actors have been together for years now. Ranbir even cheated on his then girlfriend Deepika for Katrina. Things seemed to be going well, as the two had also moved in together, but then they started to have problems. Katrina did not like Ranbir's proximity with his ex, Deepika, and that they were doing a film together.
12. Karisma Kapoor Karisma Kapoor is a well known face from the famil >> Read More... - Sunjay Kapoor Sunjay Kapur, born in 1972, is a businessman and w >> Read More... break up
Karisma got married in the year 2003 to businessman Sunjay Kapoor, and it all seemed to be going well until now, thirteen years later, when the two announced their divorce. It became pretty clear that the divorce is going to be an ugly one, because the former husband and wife have been throwing accusations at each other for quite a while now. Sunjay has called Karisma greedy, Karisma has fought and won the custody of her children, and so on.
13. Parineeti Chopra The bubbly actress, born on 22nd October 1988, lan >> Read More... loses weight
Parineeti, who had been saying from the beginning of her career that she did not believe to Bollywood's idea of beauty and was happy with her weight, went on a long break and returned with rock solid abs. She also did a photo shoot to inspire people, but ended up becoming the butt of jokes.
14. Coldplay performs in India
The band had come to India several times. They had also performed at a pub in Mumbai, but had never formally held a concert. Their fans in India were dying to see them, and they did ultimately, when in November 2016, they performed and even sang a few Hindi songs.
15. gets engaged
After Shahid Kapoor, another actor is set to tie the knot in an arranged marriage. Neil's fiancé is based in Mumbai. Her name is Rukmini Sahay Rukmini Sahay works for ACASS Canada Ltd, a Busine >> Read More... and their marriage is planned for some time early next year.
16. Sanjay Dutt July 29, 1959, was the day when the two legends of >> Read More... released from jail
After facing prison time for being associated with the Mumbai blasts in 1993, Sanjay Dutt was finally released this year. Now, he is working on a biopic on himself, which will be directed by ' Rajkumar Hirani Rajkumar Hirani is one of the ace director, screen >> Read More... '. The role of Sanjay Dutt in the film will be played by Ranbir Kapoor and is expected to play the role of Sunil Dutt Sunil Dutt was a great actor, director, producer, >> Read More... .
17. Baahubali video leak
'Baahubali' was the highest grossing film in Bollywood. Its second part was supposed to release this year but got delayed due to some problems. Now it will be released sometime in the next year. People are obviously eager to see the film, but some students managed to leak out a crucial fight sequence of the film. Those guilty have been arrested now.
18. Preity Zinta Preity, also known as Preity Zinta is a famous Act >> Read More... gets hitched
Preity Zinta finally got married to Gene Goodenough this year. In the past, she had a troubled relationship with Ness Wadia and her career in Bollywood did not seem to going anywhere good either. Preity and Gene had been in a relationship for a long time now and they got married in Los Angeles in a private ceremony.
19. to work with Rajinikanth 'Rajinikanth' is the name that is known in >> Read More... in 2.0
Akshay Kumar has been doing some great films recently. He will soon be seen with 'Rajinikanth' in their upcoming film 2.0, which, by the looks of it, is very unique. Akshay is seen in a look that is hard to comprehend.
20. Divyanka Tripathi Divyanka Tripathi was born in Bhopal India. She is >> Read More... gets hitched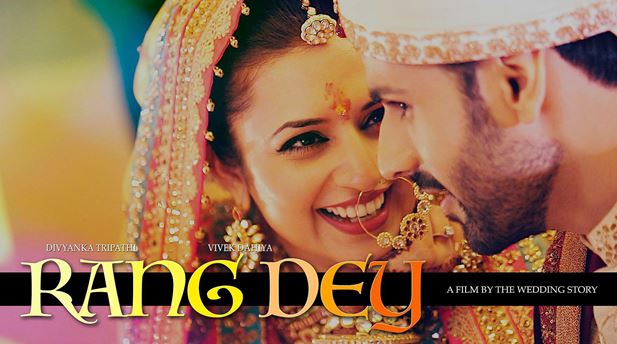 Divyanka is perhaps the most successful actress on Television currently. She had broken up with her boyfriend of five years last year, and this year, she found love in Vivek Dahiya Vivek Dahiya is a TV actor who has gained a great >> Read More... . Both of them had been working on the same show and the idea of them being together was also a suggestion of their fans. Things worked out beautifully between the couple and they now seem to be glowing with happiness.