Bollywood is a not a pretty place to be fat in. We agree that it is wrong to have a particular set of beauty standards fixed for everyone in the world. We are also strictly against body shaming, but when it comes to Bollywood, no one can really stop the media that keeps shouting in the celebrity's face that they are fat, or need to lose weight. So, many celebrities opt for liposuction.
The following are 20 celebrities who opted for liposuction
1. Hrithik Roshan Hrithik Roshan with his unimaginable dance moves i >> Read More...
...
Sure, he has zero fat on his body and he is a Greek God. The actor also follows a diet and works out every day. However, Hrithik also faces tough competition from other actors who are just as fit as him, if not more. An example of strict competition can be John Abraham Like some of our sexy stars, John Abraham has had >> Read More... . So, the actor frequently visits his doctor to get liposuction done on his torso, especially between his abs to make them look more defined.
2. Shilpa Shetty A model turned actress, producer, entrepreneur and >> Read More...
...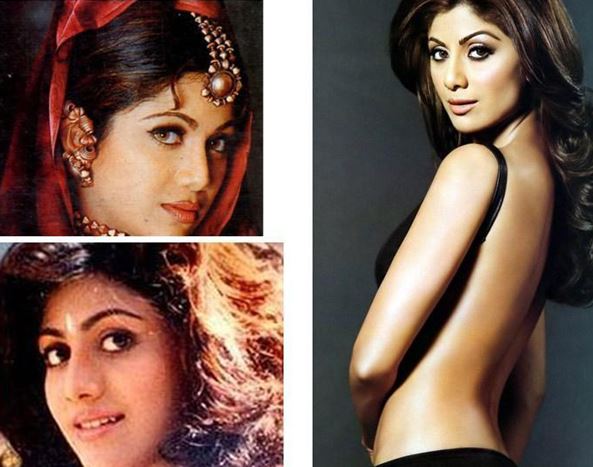 The actress looks stunning today. She is the perfect Bollywood heroine. But she was not always this pretty. In an interview, she stated that she had never considered herself to be beautiful. It was the changes that she went through over the years that made all the difference. Among other things, her nose is also retouched. When it comes to liposuction, she got her thigh line and tummy line touched.
...
3. Adnan Sami Adnan was born on august 15,1973. He is keenly int >> Read More...
The Pakistani singer was always talented. But half of his popularity was attributed to his weight, which had become a cause of worry for his doctors. So he opted to go in for liposuction and get all that extra flab removed. Today, he is much more good looking man and feels a lot more comfortable in his own skin.
...
4. ' Sridevi Sridevi is an Indian an actress renowned for her w >> Read More... '
...
The veteran actress may not be as sought after as she once was, but she cannot lose hope. So the actress came back to Bollywood after a few years after having getting a lot of extra fat cut out of her through liposuction. It becomes extremely evident when her before and after pictures are compared.
5. Ayesha Takia Ayesha is a Bollywood film actress, born on 10th A >> Read More...
...
The actress was doing pretty decent back in the day. She had even appeared in a film opposite Salman Khan Salman Khan is a very famous Indian actor and a pr >> Read More... , and it had done fairly well at the box office. However, back then people were even more insensitive when it came to an actress's weight. As soon as she put on a little skin, media and people started to criticize her. The actress had already gotten her breasts enhanced, so she did not mind going under the knife again. She got all of the extra fat cut off through liposuction.
...
6. Bipasha Basu Bipasha Basu, born in January 7,1979 in Delhi, is >> Read More...
The actress caused a lot of controversies when she went in for liposuction. First of all the fact that she was a self-declared fitness freak but still choosing the easy way out was pretty shocking. Then, she had previously gotten her breasts enhanced and had several other plastic surgeries done, but shockingly, she did not clear her dues with the doctor who performed those surgeries.
7. Rakhi Sawant Rakhi Sawant, the well-known drama queen of the In >> Read More...
Rakhi Sawant could have been a big name today, had she not continuously degraded herself with her publicity starved antiques. A lot of the credit for her failure also goes to the nonsense she speaks. Recently, when she appeared in the news, her face looked very different. She had gotten several areas of her face touched, hair weaving, tummy tuck liposuction, neck job and hair weaving.
8. ''
Veteran actors are also not very far behind when it comes to their conquest for perfect appearance. Dharmendra, who is trying to wrestle with his age, got a liposuction, among other surgeries in order to look young and youthful again. We all know that age starts to leave its affects and takes away the glory of youth, but clearly, it is not being easy for Dharmendra to accept.
9. Rakesh Deewana Rakesh Deewana, character artist of Indian TV and >> Read More...
Rakesh was a popular television and film actor who had made several appearances, like in Mahadev, Double Dhamaal Click to look into! >> Read More... , Rowdy Rathore Click to look into! >> Read More... , Ramayana among others. At the age of 48, he decided to lose weight through surgery. The surgery was complete and successful, until after four days, when he died due to high blood pressure.
10. Rashami Desai Rashami Desai is a well-known television actress, >> Read More...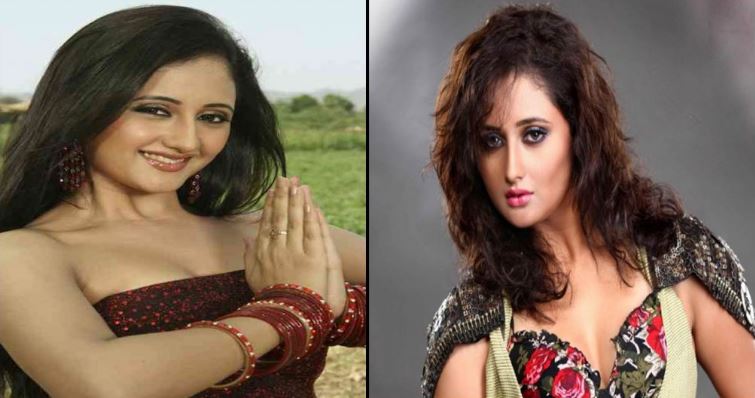 The actress, who achieved fame through her role in the television serial ' Uttaran Uttaran (cast-offs), Indian television Hindi seria >> Read More... ', went under the knife to get all the extra fat removed from her body. She also got her face retouched and confessed to having gone through cosmetic surgery in one of her tasks at the last season of Nach Baliye Whooping success to its credit of 145 episodes and >> Read More... . She had participated with her ex-husband in the show.
11. Sambhavna Seth Sambhavna Seth is an Indian dancer, Hindi televisi >> Read More...
Now we know Sambhavna as loud, obnoxious woman who makes no sense whatsoever, thanks to her stay in the Bigg Boss Bigg Boss Tamil is the Tamil language version of t >> Read More... house. However, before she participated in the show, she was aiming at becoming the typical item girl in Bollywood. In order to score more jobs, she got her breasts enhanced and her tummy tucked through surgery.
12.
Sofia now claims to have become a nun. She even removed her breast implants and claimed to have removed herself from the material world. However, the actress had previously gotten her nose and cheeks corrected. She had also gotten her fat removed through liposuction.
13. Ragini Nandwani Ragini Nandwani is an Indian TV and movies actress >> Read More...
She is an Indian television actress who had become popular after her show "Mrs Kaushik Ki Paanch Bahuein" had connected well with the audience. Like several other television actresses, she too went under the knife. She went through a liposuction surgery and a got a lip job done but never admitted to any of it.
14. Shama Sikander Shama Sikander Gesawat is an actress, and film pr >> Read More...
The actress has been in the popular television series called " Ye Meri Life Hai Ye meri life hai was a hindi serial of drama genre >> Read More... ". Her now glamorous looks are all thanks to her plastic surgeon, who touched various areas of her face with his knife and also removed all the excess flab from her body. The actress, who used to look more like a simpleton, suddenly became a Bollywood fashionista.
15. Aamir Khan Aamir Khan or Mohammed Aamir Hussain Khan is Bolly >> Read More...
It does not matter how much you work out, there are something that a person cannot fight off at any cost. One of those things is age. Aamir Khan seems to have gone in the reverse gear, when he appeared in " 3 Idiots Click to look into! >> Read More... ", looking like a college boy. It was a heavy dose of botox and liposuction that did the job.
16.
When Saif appeared in the film Race, he looked a whole lot younger than even in his own younger self. Botox, and a pretty evident face lift had taken care of all his wrinkles and other effects of age. He also had to look super fit. So along with the gym, he took a little help of the medical advancement in the world to shed off the fat.
17. Anil Kapoor Anil Kapoor was born on 24th December 1956 in Mumb >> Read More...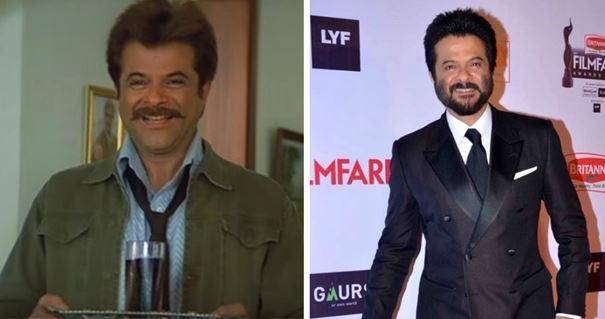 The actor may say that exercise and good food are what keep him looking younger than ever, but it is impossible to hold age in one moment. The actor has gone through several surgeries in his past, and Botox and liposuction are just few of the many enhancements that he lies about.
18. Salman Khan
Another old actor trying to look young, Salman Khan has been in Bollywood for several years but seems to have been aging backward in the last few years. After all, the body's limitations cannot be ignored. Apart from losing fat, he has also gotten his hair weaved, Botox and has had a laser surgery done on his entire body due to which there is no hair growth on any part of his body.
19. Farah Khan Farah Khan is an Indian film actress, producer, di >> Read More...
The director and choreographer had been continuously gaining weight. Matters got worse after she gave birth to triplets. But now, several years after her children's birth, she decided to lose all the extra fat by going in for surgery. Baby fat is anyhow a tough battle to fight, so she decided to take the help of the surgeons.
20. John Abraham
Back when he was dating Bipasha Basu, both the actors used to go and get their extra fat off through liposuction together. Although it may be hard to believe since the actor has now spread an image of himself that conveys that he stays healthy, wakes up early and works out. This may be true for now, but back then, industry insiders were sure that the actor went for the surgery with his girlfriend.